Archived News
Van Duyn won't call for runoff in lieutenant governor election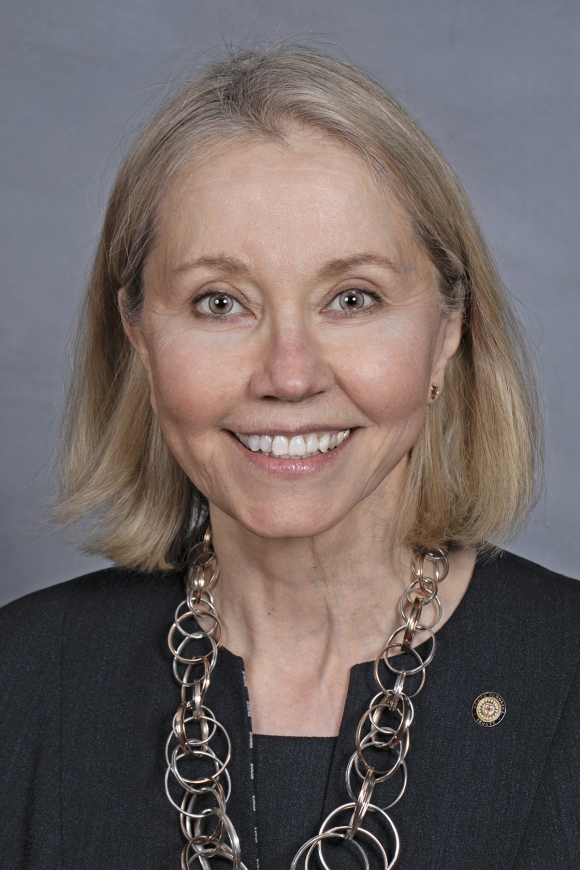 Terry Van Duyn has served three terms in the Senate.
NCGA photo
Days after uncertified results from the Democratic Primary Election showed Buncombe County Sen. Terry Van Duyn finishing second to Raleigh Rep. Yvonne Holley, Van Duyn's decided not to call for a runoff.
"The poll that we did indicated that I'd have to raise significant money, and to take more money out of my community didn't make sense to me," said Van Duyn. "I just feel that it's no longer the highest and best use of those investments."
In North Carolina, if the winner of a Primary Election does not earn at least 30 percent of the vote, the second place finisher can, if they so choose, ask for a runoff – it's not automatic.
Holley led the six-way race on March 3 with 26.57 percent of the vote, totaling more than 306,000. Van Duyn finished a distant second with 20.44 percent, or almost 236,000 votes.
Van Duyn's decision means that Holley will go on to the General Election in November and face Republican Mark Robinson, who defeated eight other Republicans seeking the nomination with 32.53 percent of the vote, thus avoiding a runoff in that race. It also practically guarantees that North Carolina's next lieutenant governor will be either a woman, an African American, or both.
Van Duyn said she would support Holley 100 percent, and added that her decision was also meant to foster party unity during a high-stakes November contest with many important races on the ballot.
When Van Duyn's term in the Senate is up, she said she's not worried about finding ways to spend her time.
"You know, what can I say — I have this Type A personality. I want to help. I will continue to be involved. My experience is that people who are willing to help get contacted. I'm going to continue my work for the people of Western North Carolina and I expect opportunities will present themselves," she said. She also said she hadn't had time to read a novel in the six years she's served and was looking forward to returning to her book club.