Archived News
Wild finish in 11th Congressional District
Wednesday, March 04, 2020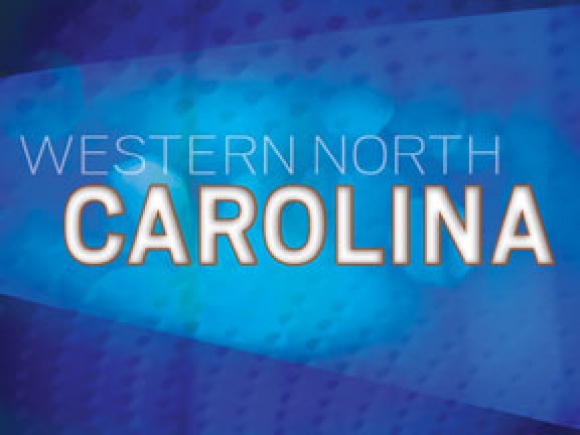 Last fall, few people expected to be devoting so much time, energy and money to two Primary Election races in North Carolina's 11th Congressional District.
But then on Dec. 19 popular four-term Republican Rep. Mark Meadows, R-Asheville, stunned much of the country by announcing he wouldn't seek re-election just hours after an impassioned defense of President Donald Trump on the House floor during Trump's impeachment proceedings.
Meadows' announcement set off a scramble for Republican and Democratic candidates, who were given next to no time to contemplate running and filing for the seat thought to be safely in Meadows' control despite a gerrymandering ruling that halved GOP advantage in the district.
Democrats select a newcomer
The five-way Democratic primary featured two familiar faces — Phillip Price, and Steve Woodsmall, both of whom ran in 2018. Price took that nomination but lost to Meadows by 20 points.
Price and Woodsmall were joined by Mills River native Michael O'Shea and Asheville resident Moe Davis.
Davis, a retired Air Force colonel, held a commanding lead over all of the other candidates when early voting results were released, and never really looked back.
"The argument I've made all along is that I have the record, the reach and resources to compete in November," said Davis. "Folks did their due diligence and came to same conclusion. The bottom line is, we've got to win this seat, and this is our best shot at winning."
With 100 percent of precincts reporting, Davis had more than 47 percent of the vote, enough to avoid a runoff. He credits teamwork and a lot of volunteers for the victory.
"Tonight is actually the 15-week point from when we first started, and everyone else had a significant time advantage. We had 4,452 individual contributions and that that enabled us to do advertising, and things the other candidates weren't able to do, which helped us overcome their advantage of time."
Davis said it was now time to take a breather and then buckle down for the eight-month campaign leading up to the General Election against whomever the Republicans choose as their nominee. Davis says there's no one in particular he's looking to face.
"Not really. I've had the opportunity at forums over the past few months to have seen all 11 Republicans," Davis said. "The first sentence out of everyone's mouth is 'I'm a loyal supporter of Trump and his policies.' They are all carbon copies of each other."
Republicans respond
Haywood County Republican Lynda Bennett's been under fire since her campaign began — for the way it began and for the sham endorsement she received from a two-day-old "conservative ballot committee," but voters didn't seem to mind that at all; Bennett led a large field of Republicans with 22.73 percent of the vote.
Coming in a close second was 24-year-old Madison Cawthorn, a Henderson County Republican who's emerged as the surprise star of the Republican field. Cawthorn garnered just enough votes to slip past Sen. Jim Davis, long considered a frontrunner in the race. At 20.43 percent, Cawthorn appears to be headed to a runoff because it didn't meet the 30 percent threshold.
Jim Davis came in with 19.25 percent of the vote, about 1,100 behind Cawthorn. He was trailed by Buncombe County businessman Chuck Archerd, and former Meadows advisor Wayne King.
The General Election will take place on Tuesday, Nov. 3.