Archived Arts & Entertainment
Another song, another mile: A conversation with Steve Gorman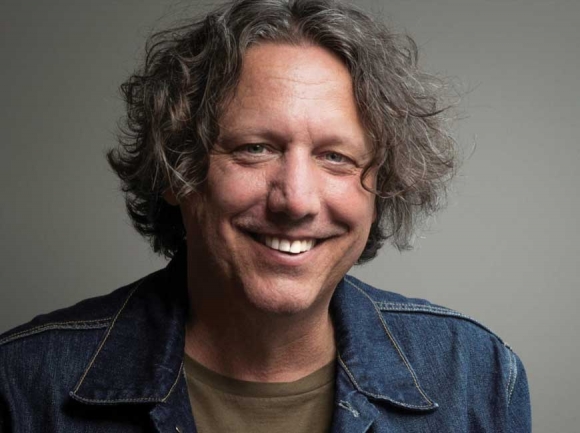 Steve Gorman.
In any rock-n-roll band, the unsung hero is the drummer. With a soaring singer and whirlwind guitar solos, the person behind the kit is the anchor for the group — holding up the light at the end of the tunnel of a melody in motion.
Steve Gorman is one of those drummers. Co-founder of The Black Crowes, Gorman was part of arguably one of the biggest and most explosive rock acts in the history of American music.
Forming the band with brothers Chris and Rich Robinson in Atlanta in 1984, the trio remained the core of the Crowes through the rollercoaster of multi-platinum success, rotating bandmates, mind-boggling collaborations, substance abuse and missed opportunities.
Though the Crowes broke up in 2002 (reforming in 2005) and 2015 (reforming in 2019), the numerous hit songs remain staples of radio airplay decades after being recorded — all within a modern era where sugary pop and hip-hop rules the charts.
The music of The Black Crowes is the music of this country and its people — of struggle and passion, of love and loss, and of the eternal search for truth and honesty in the darkest of circumstances.
And yet, a lot of that struggle and missed opportunity was at the hands of the Crowes themselves. Usually its own worst enemy, the group tended to blow itself up whenever a chance to break into another bountiful level presented itself. All of which is extensively documented in Gorman's recent acclaimed memoir, Hard to Handle: The Life and Death of The Black Crowes.
The book itself is a candid — often uncomfortable — account of what actually goes on behind the curtains in the mysterious realm of rock music. The release of the memoir also came just months before the Crowes announced a reunion tour — a showcase that doesn't include Gorman or past members, just the Robinson brothers and a handful of hired musicians.
But, Gorman doesn't let that deter him. At 54, he's found his Zen zone, personally and professionally. Based out of Nashville these days, the focus is his family, all alongside hosting a successful sports radio show and currently touring with his own band, rising soul/rock outfit Trigger Hippy.
Smoky Mountain News: With forming Trigger Hippy, what were some of lessons learned that you pulled from the past?
Steve Gorman: Well, there [are] countless lessons. There's the whole idea of if I have a red flag about somebody, if I'm getting a vibe from somebody that there's a little bit of a duality at play or if I don't think they're shooting straight on any level, [then] I'm not interested in going further with them. If there's a need for drama, if there's a tendency to self-sabotage, I'm just not going to get to a place in life with anybody on any level where that lasts very long.
SMN: I guess that's one of the things when you get older — you realize how much you just don't need the bullshit.
SG: Trust me, that's 100 percent what it is. And I said, I don't have to think about that stuff. It's weird, as I get older, I've gotten more patient in the big picture. But, I'm also much quicker to go, "Nope, that's not worth pursuing." [I've had] my quota for dysfunction and self-sabotage that was filled for literally decades — there's no room in the cup for that anymore.
SMN: At this point in your life, does it feel good to know that you've transcended beyond the chaos?
SG: Oh, sure. I mean, the chaos of the music machine [that] The Black Crowes were a part of — the truth is we had bigger fish to fry the whole time, and that was ourselves and each other. The Black Crowes did themselves in, without question. By the time our second album had wrapped and the tour ended, it took us literally four years to put ourselves in a place to be beyond all of that forever — and then we fucked it up.
SMN: But, as you approach 55, you still love what you do and [you seem] not to be jaded or turned off by it — to still have that passion.
SG: Well, it helps that I was jaded and helps that I was turned off by it [back then]. And then, it really helped that I admitted those things because I know a lot of jaded people who say they're not, and so they're stuck.
It's a really good thing to wake up one day and say, "I don't even want to play. I don't even like playing music anymore. And I don't even care about drums anymore." I went through this for four years [and then came back to the drums].
My drumming is always and forever linked to my expression. I'm not following orders, so I'm not in a band where the guy goes, "Play it like this." I don't understand that way of drumming. So, if my emotional state is up or down, you're going to hear it and feel it. And that's how I play — there's just no getting away from it.
Want to go?
Trigger Hippy will perform at 9 p.m. Friday, March 6, at The Grey Eagle in Asheville. The Rick Nelson Band will open the show. Tickets are $15 in advance, $18 day of show.
Prior to the show, Smoky Mountain New Arts & Entertainment Editor Garret K. Woodward will host a live audience Q&A with Steve Gorman at 6:30 p.m. Friday, March 6, at The Dweller taproom located at 10 North Market Street in Asheville.
The Q&A will cover Gorman's new book, his life and career. Gorman will also be selling and signing his book onsite. The Q&A is free and open to the public.