Archived News
Haywood County voter turnout off to a good start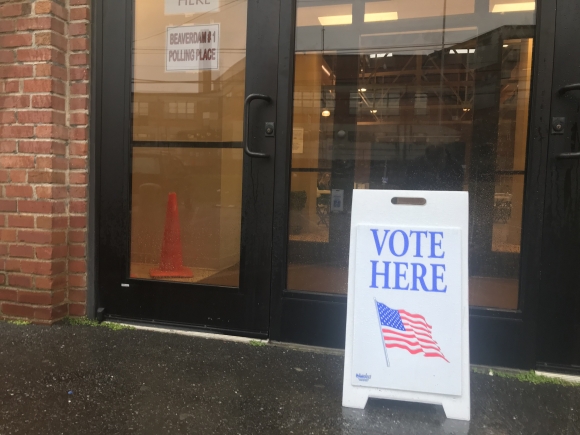 The Beaverdam-1 precinct in Canton has already seen strong turnout, percentage-wise.
Cory Vaillancourt photo
When Super Tuesday dawned in Western North Carolina, most voters awoke to torrential downpours, but the heavy rain doesn't seem to be keeping them away from the polls.
As of 9:11 a.m. the Ivy Hill precinct in Maggie Valley reported 77 voters. Compared to the 2016 Primary Election total of 732 votes, 10.5 percent of Ivy Hill voters had already cast their ballots.
At the Jonathan Creek precinct, 90 voters had already shown up by 9:26 a.m., good for 15.5 percent of the 579 who voted in the 2016 primary.
In Canton, the Beaverdam-1 precinct had logged 38 voters at 9:50 a.m., which represents a full 20 percent of the 190 voters during the 2016 primary.
The Haywood County Board of Elections reported that at the end of the county's early voting period on Feb. 29, more than 15 percent of the county's 43,478 voters had already cast their ballots.
Those early voting numbers coupled with turnout totals gathered by The Smoky Mountain News today, after the morning rush, show that Haywood County could approach turnout levels rivaling those of 2016; overall turnout in 2016 was 39.5 percent.