Archived News
Fentanyl overdose results in federal charges
Wednesday, February 26, 2020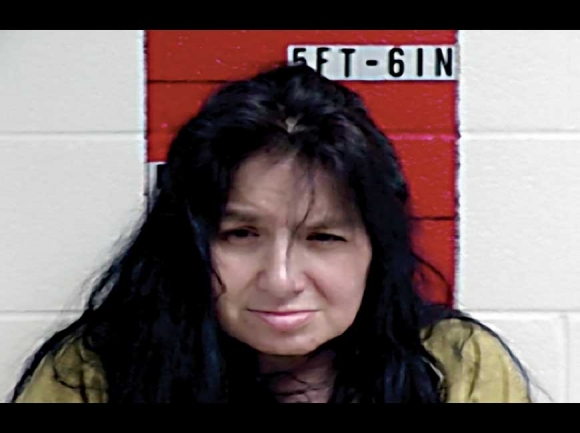 Shannon White
Cherokee resident Shannon White, 42, will face federal charges for allegedly distributing fentanyl that resulted in an overdose death.
The bill of indictment, delivered by a grand jury sitting in Charlotte, alleges that on Jan. 28, 2019, White "did knowingly and intentionally distribute a mixture or substance containing fentanyl, a Schedule II controlled substance, and death resulted from the use of the fentanyl." The indictment identifies the deceased only by the initials J.F.
White was arrested by the U.S. Drug Enforcement Agency and the Swain County Sheriff's Office on Friday, Feb. 21, and appeared in court on Monday, Feb. 24, before Magistrate Judge W. Carlton Metcalf. An attorney was appointed to her, and a detention hearing is scheduled for 9:15 a.m. Wednesday, Feb. 26.
If convicted, White will face a mandatory minimum sentence of 20 years in prison with a maximum term of life in prison, plus up to a $1 million fine. The case is being prosecuted in federal court due to White's status as an enrolled member of the Eastern Band of Cherokee Indians.
U.S. Attorney Andrew Murray of the Western District of North Carolina, who announced White's arrest, has joined U.S. attorneys for the state's middle and eastern districts, as well as the District of South Carolina, in calling on Congress to permanently ban fentanyl and its analogues. Congress passed a 15-month extension on DEA's existing ban on all variants of fentanyl, which President Donald Trump signed into law on Feb. 6. The extension expires on May 6, 2021.
"While I am thankful that Congress extended the temporary ban on fentanyl and fentanyl-like analogues, I join law enforcement and prosecutors across the nation in calling for action to permanently outlaw this deadly substance and all its derivatives," Murray said. "Temporary bans are the equivalent of putting a Band-Aid on a gushing wound. We need a permanent fix. Fentanyl and fentanyl analogues kill people and devastate communities. These drugs belong in same legal category as heroin and other deadly substances."