Archived News
Franklin appoints interim police chief
Wednesday, February 05, 2020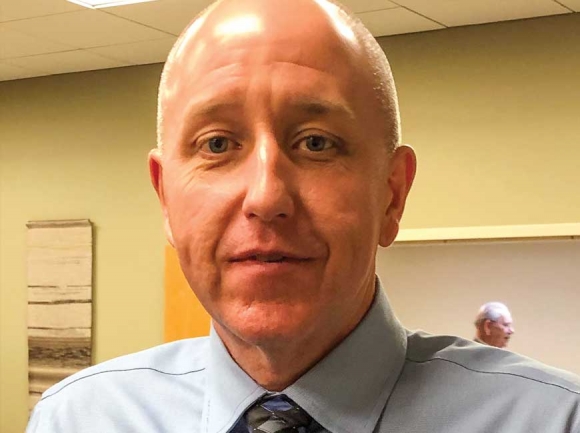 Danny Bates, Franklin's interim police chief.
Capt. Danny Bates will serve as Franklin's interim police chief while the town goes through the hiring process to find its next full-time leader of the police department.
Current Police Chief David Adams will be leaving his post in Franklin as of Feb. 14 to become the police chief in Waynesville following the retirement of Bill Hollingsed. He was chosen out of 30 candidates that applied for the job.
Elected officials in Franklin are sad to see Adams go, but they're also proud of his accomplishments over his last eight years as police chief and wish him well in his new position.
Capt. Bates is a lifelong Macon County resident and has worked with the Franklin Police Department since 1993 in various roles — police officer, patrol sergeant, detective sergeant, lieutenant and captain.
He completed his Basic Law Enforcement Training at Southwestern Community College and before that earned an associate degree in criminal justice protective services technology from SCC. He went on to earn a bachelor's degree in criminal justice from Western Carolina University, received a certificate in office administration from SCC as well as his Advanced Law Enforcement Certificate from the N.C. Justice Academy.
Bates established the department's "Be A Responsible Seller/Server Alcohol Training" program, which is accredited by the North Carolina Alcoholic Beverage Control Commission. He's involved in a number of local civic organizations and served as a member of the Franklin Chamber of Commerce Board of Directors.
Town Manager Summer Woodard told the town council Monday night that the department would be in good hands as the town figures out what the hiring process will be moving forward. She said the process will take at least 90 days if not more to complete.