Archived Arts & Entertainment
This must be the place: Could have been the Willie Nelson, could have been the wine
Tuesday, February 04, 2020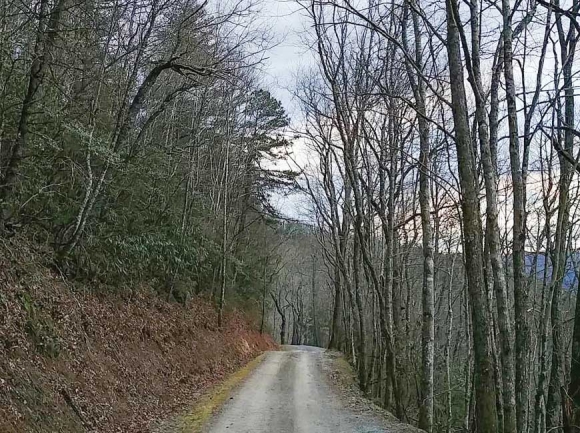 By the time you read this, it will have been my 35th birthday. Yep. It's here. No doubt about it, I'm officially, unashamedly in my mid-30s. As of Wednesday, I'll be closer to 50 than 20. Sheesh.
Where did the time go? I felt like I was just getting the hang of my 20s and they disappeared five years ago. Time does fly, as it will to insure we remember to be aware of surreal moments in our lives — to be present and appreciative of every second we have on this hurtling rock through space.
So, now what? Well, the work (written word) remains bountiful and enjoyable. My body and mind feel as healthy as ever (with plenty of gray hair). And I'm lucky to have an incredible support system of family and friends around the country, folks I can truly count on, who have always had my back (a sentiment that is reciprocated).
Seeing as my birthday fell on Wednesday, I decided to head into Knoxville, Tennessee, last weekend to spend my celebratory shenanigans with my best friend, his wife and our mutual friends. Saturday evening was filled with hearty bluegrass onstage at Boyd's Jig & Reel in the Old City, glasses filled with ice cubes and smooth Kentucky bourbon.
Still in Knoxville for the Super Bowl, I found myself in the presence of all these familiar and beloved faces at the party for the big game, of which I didn't know any of them when I moved to the south at 27 and desperate for a journalism gig.
Gazing around the room, it was beers hoisted high, with bowls of chips and dip in seemingly every direction. All of these folks gathered to yell and cheer at the TV, high fives and laughter during a miracle play or halftime commercial.
In that living room were two couples whose wedding I officiated in the past few years, both events that I felt deeply honored to be part of. The other cronies are these genuine souls who I've shared countless adventures with, whether at a concert, college football game, mountain cabin party or some random road trip for some random reason to do some random thing.
While standing in that physical and emotional space, I caught myself thinking about how crazy this path has been to 35. Long way from the Canadian Border of my youth, from college in urban Connecticut, semester abroad in Ireland, reporting in Idaho, and current wanderings in Western North Carolina and greater Southern Appalachia.
By Monday morning, I had to return to Waynesville and get prepped to put the newspaper out on Tuesday. But, not before an informal business meeting in West Knoxville that involves (quite possibly) one of the biggest dreams of my entire (cosmic and actual) existence.
I walked out of the meeting in high spirits — optimistic, persistent, eager and excited. With all of these feelings running through my mind, heart and soul, I cruised down I-40 back towards Haywood County. At the state line (Exit 451), I pulled off to clear my mind and hike a section of the Appalachian Trail near the Pigeon River.
It was a 3.2-mile out and back on the AT. At the turnaround, the AT crosses Route 32 on the North Carolina/Tennessee border. A dirt road with nobody around. I stood there and soaked in a moment or two of complete silence. Though I have hiked this section before, I had never noticed this random rock slab sticking straight up near the road.
There was a well-worn path to the rock slab a few yards off the AT. I walked up to it and noticed it had an engraving on it, "NC 1821" on one side and "TEN 1821" on the other. It was a government marker, and still standing there some 199 years later. Beneath it was another marker from the National Park Service from 1933. There I was, in 2020, in same spot as those who came before me — and don't you know that time is all one moment, eh?
Jogged back to my truck and took the long way back to Haywood County and Waynesville through the Great Smoky Mountains National Park via Mount Sterling and the Old Cataloochee Turnpike. A one-lane dirt road for almost two hours. Didn't see a single soul or car the entire trek. Sunset in the park peering through the trees with sounds of The Tragically Hip's "Phantom Power" echoing from the stereo and out of the rolled down windows — my "go to" album when deep in thought.
Emerging back into society atop the Cataloochee Divide Trail ridge, I found myself looking down into Haywood County and Jonathan Creek. In the distance, I could see the headlights and taillights of I-40 traffic — way down there, while I was way up "here" with my headlights and taillights.
I returned to my humble abode with a heart full of love, compassion and gratitude. Fingers crossed and god willin' with whatever the future holds. I remain optimistic, always have and always will. Onward to 35.
Life is beautiful, grasp for it, y'all.
Hot picks
1 Boojum Brewing Company (Waynesville) will host The Maggie Valley Band (Americana/indie) at 9 p.m. Saturday, Feb. 8.
2 Crazy Horse family elder Floyd Clown Sr. and author William Matson to discuss and sign their book, Crazy Horse: The Lakota Warrior's Life and Legacy from 1 to 3 p.m. Saturday, Feb. 8, at the Jackson County Public Library in Sylva.
3 The Strand at 38 Main (Waynesville) will host Dylan Doyle (singer-songwriter) at 7:30 p.m. Thursday, Feb. 6.
4 There will be a special "Oyster Roast" gathering from 4 to 10 p.m. Saturday, Feb. 8, at Nantahala Brewing in Sylva.
5 First United Methodist Church (Waynesville) will host "Sambas & Serenades" with Pan Harmonia (world/acoustic) 3 p.m. Sunday, Feb. 9.