Archived Outdoors
Mainspring names new director
Wednesday, January 29, 2020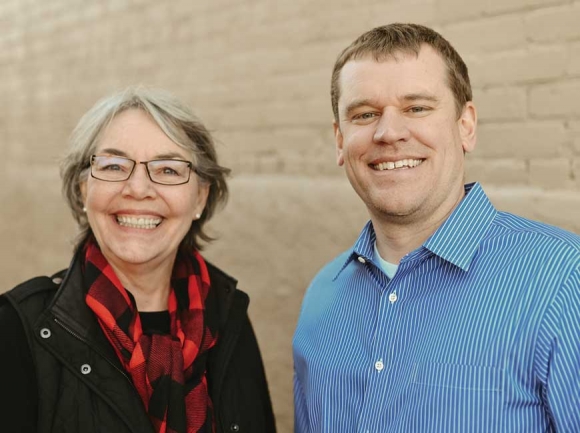 Jordan Smith (right) will become Mainspring Conservation Trust's new director when Sharon Taylor (left) retires this month. Donated photo
Jordan Smith will lead Mainspring Conservation Trust into the new decade following a decision from the nonprofit's board of directors.
Smith, who currently serves as Mainspring's land conservation director, will replace retiring executive director Sharon Taylor, becoming the third to hold that position. Taylor announced in September that she would retire on Feb. 29 after 18 years at Mainspring and five years as its director. Smith will take over on March 1.
A native of Western North Carolina, Smith holds a wildlife management degree from Auburn University. Before joining Mainspring in 2016, he worked with Norfolk Southern in South Carolina, where he was a crucial member of the management team for the 16,000-acre Brosnan Forest. His current position involves overseeing all facets of the land protection program. Smith, his wife Vanessa and their two daughters live in Bryson City.
As director, he will oversee a staff of 11 and an annual operating budget of $1.5 million. In addition to its headquarters in Franklin, Mainspring has satellite offices in Murphy and Sylva.