Archived Arts & Entertainment
This must be the place: I never saw the end of the tunnel, I only saw myself running out of one
Tuesday, January 28, 2020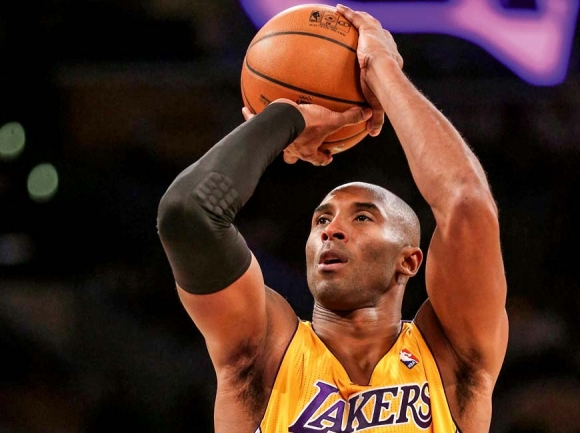 For my generation, Kobe Bryant was the torchbearer and living link between Michael Jordan and LeBron James. He was basketball in the late 1990s and early 2000s.
Kobe was also a figure who genuinely transcended the sport, one who rose to the top of the mountain of pop culture and media celebrity, something that came to fruition just as the internet age and social media became an integral part of our daily lives.
He was everywhere, whether it was on high-end shoes and clothing, namechecked on hit songs, in commercials and advertising or on countless late-night TV appearances. In essence, Kobe was a mega business mogul, on and off the basketball court.
So, it comes as no surprise how his tragic passing this past Sunday in a helicopter crash in Los Angeles shocked the world, perhaps even stopping it for a brief, contemplative moment. Sadly, among the nine killed included his 13-year-old daughter, Gianna.
Whenever a celebrity dies, we as a society tend to take it to heart. These people who were — and will remain — touchstones for our own existence, whether it be musicians, actors, politicians or athletes. It's crazy how attached we get to these faces we never knew, whose careers we had no direct link to or actual effect on.
But, then again, we do have an effect. We consume their presence and buy into (emotionally or monetarily) whatever it is they're selling or representing, these larger-than-life superheroes that continually fascinate us, maybe even influence us to climb and conquer our personal and professional mountains (however big or small) that reside in our respective lives.
And with Kobe, he inspired an entire planet with his God-given talents. The beauty of sports, especially in the midst of a live competition, is that magic can happen at any moment, these once-in-a-lifetime "you had to be there" instances waiting around the corner to surprise you. The beauty of sports is the magic, and Kobe was a master magician.
Though I'm currently 34 years old, I was 11 when Kobe showed up on the scene, this 17-year-old NBA rookie from Philadelphia, fresh out of high school and wanting to forever change the game that he loved. Throughout elementary school and all the way through my college years (and beyond), Kobe was always there.
In my adolescent years, basketball was my passion. Although I was a scrawny kid, I specialized in the three-pointer — if I can't dribble into the paint and score on the big kids, then I'll just shoot over them.
Mostly, I sat the bench in hopes of the coach putting me in for some last-minute Kobe style fade away buzzer-beater. And yet, I didn't care, I just liked to practice, compete and try my best out there, traits that still reside within my heart and soul.
All of us young Millennial basketball freaks back then watched those incendiary Kobe games on TV and every one of his ESPN "Top 10" highlights. And we would try and emulate his moves on elementary, middle and high school basketball courts the world over — he was one of the greatest.
Back in the spring of 2008, I was living in Eastern Idaho as a rookie reporter. My mother came out west to visit me. At the end of her trip, I drove her down to Salt Lake City to catch her flight home. Deciding to stay the night at a hotel, I turned on the TV and saw the pre-game show for the Los Angeles Lakers vs. Utah Jazz playoff series.
Knowing the arena was nearby, I turned to my mother and said, "We should go see the game, go see Kobe play." For some reason, she was down for it. So, we jumped into the truck and headed for the arena.
I remember pulling up alongside the building and haggling some scalper, got him down to $40 for two nosebleed seats. She and I watched the game and cheered on Kobe. It was a pretty magical night and a moment with my mom I'll never forget.
And I think what makes Kobe's passing so sad and dire is the sheer fact he was just at the beginning of a second act that would surely be unrivaled in the annals of sports history.
There was so much in Kobe's life left to be done, and to prove, in so many realms outside of basketball he was interested in pursuing. This was a guy who not only recently won an Oscar, but also had put out an inspirational children's book several months ago.
But, above anything else, his life's work was ultimately his family, something true and transparent in the public eye, now cut short in a universe that sometimes can seem truly cruel and unfair.
Watching Kobe — either on the court or holding court — was witnessing greatness in motion, and in real time. He will be dearly missed.
Life is beautiful, grasp for it, y'all.
Hot picks
1 Americana/indie act Grizzly Goat will perform at 7:30 p.m. Friday, Jan. 31, at the Nantahala Brewing taproom and restaurant in Sylva.
2 Singer-songwriter/guitarist K.M. Fuller will perform at 7 p.m. Saturday, Feb. 1, at the Innovation Station in Dillsboro.
3 Journalist and author Holly Kays will host a reading and signing of new work, Trailblazers & Traditionalists: Modern-day Smoky Mountain People, at 2 p.m. Saturday, Feb. 1, at City Lights Bookstore in Sylva.
4 Country music legend Ronnie Milsap will take the stage at 7:30 p.m. Friday, Jan. 31, at the Smoky Mountain Center for the Performing Arts in Franklin.
5 Boojum Brewing Company (Waynesville) will host 'Round the Fire (jam/rock) at 9 p.m. Saturday, Feb. 1.