Archived News
Tribal Council approves $4 million Balsam West loan
Wednesday, January 22, 2020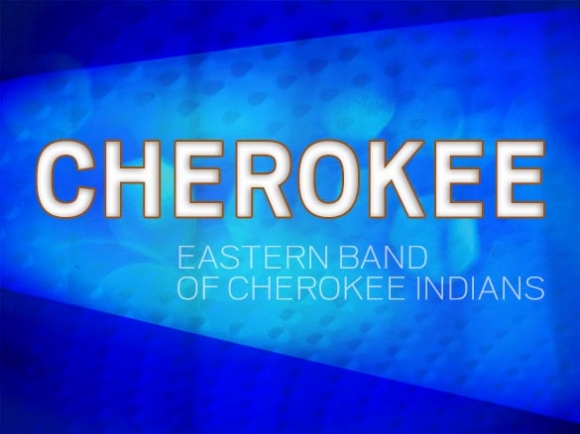 The Eastern Band of Cherokee Indians hopes to earn more than $1 million over 10 years by extending a $4 million loan to broadband provider Balsam West, of which it is a 50 percent owner.
"The entity identified the need to refresh its equipment and all its network infrastructure in order to support its current business operations, as well as expansion of those operations," Secretary of Finance Cory Blankenship told Tribal Council during its Jan. 9 meeting.
Doing so would require an $8 million loan, and while Balsam West could have secured the money from the equipment vendor, that loan would have come with a double-digit interest rate, about 12 to 13 percent. Blankenship, who serves on the Balsam West board, said that it was the partners themselves who floated the idea of acting as lenders.
"In a board meeting, the two equity partners said, 'What if we made the loan rather than you procuring outside financing, and then you pay the partners back?'" Blankenship told Tribal Council.
Under the agreement, the tribe will loan Balsam West up to $4 million with a payback term of 10 years at 5 percent interest. However, that loan will be contingent upon Balsam West's other equity partner, Drake Enterprises, offering an equivalent loan with equivalent terms.
Blankenship estimates interest will total more than $1 million by the time the loan is paid off and expressed his confidence that Balsam West will be able to make its payments.
"One of the things that the company is doing is expanding into other markets, and also expanding its footprint in Western North Carolina," said Blankenship. "They have signed on a significant number of residential clients through residential development of the plateau near Cashiers, and they have a number of other projects in the pipeline that are similar in size and scope. In short, they do have the ability to repay this loan."
Big Cove Representative Perry Shell asked how that 5 percent interest rate would stack up to the money's current rate of return. Blankenship replied that, while the money is currently in a debt sinking fund that earns 8 percent interest, that is a diversified portfolio. Rates for the fixed-income investments in that portfolio — the category into which the Balsam West loan would fit — continue to fall.
"Your average yield right now on a fixed-income vehicle is 1.25, maybe one-and-a-half percent," said Blankenship. "We felt like this would help balance that side of the portfolio because it essentially replaces some of the fixed-income managers we have managing money right now."
After listening to Blankenship's explanation, Shell concluded that the loan would be a good investment.
"Basically what he's saying is instead of allowing Balsam to go out and receive a loan, this would be saving us money in the long run because we wouldn't be using operating costs, because Balsam is borrowing it from the owners," said Chairman Adam Wachacha, of Snowbird.
So, in addition to generating interest income for the tribe, the loan would improve the financial position of a company that is half-owned by the tribe as compared to what would be the case if Balsam West borrowed the money elsewhere for a higher interest rate.
"To date Balsam West hasn't paid a dividend to its partners, but it does have positive cash flow and it does have reserve capacity," said Blankenship. "So it's not necessarily what is Balsam West paying to the equity partners. The value is really in the service that's delivered, and because we own that entity we can negotiate a much lower rate than if we bought service from Frontier, AT&T or another provider."
Its relationship with Balsam West saves the tribe hundreds of thousands of dollars per year in service costs, Blankenship said.
No council members spoke out against the proposal, but Yellowhill Representative Tom Wahnetah, one of two members to vote against it, asked Blankenship whether the tribe has ever financed a loan before and whether anything has come of past discussions about launching a tribally owned bank. A resolution seeking to create such a bank was discussed in January 2017, but Council voted to withdraw it.
Blankenship replied that, yes, the tribe has financed loans for two projects in the past, one being the Cherokee Indian Hospital Authority's crisis stabilization unit project. As to the bank, it hasn't been a recent topic of discussion.
"The capitalization of a bank would require you to have several billion in assets in order to make it solvent," said Blankenship. "I think a credit union is the most feasible route to explore, but I haven't been involved in any conversations about the development of a credit union."
"I think we need to start exploring that again," said Wahnetah.
The resolution ultimately passed with a move from Vice Chairman David Wolfe, of Yellowhill, and a second from Shell. The sole no votes were Wahnetah and Wolfetown Representative Bo Crowe. The resolution awaits action from Principal Chief Richard Sneed.