Archived News
Twinkle Patel appointed as Maggie alderman
Wednesday, January 22, 2020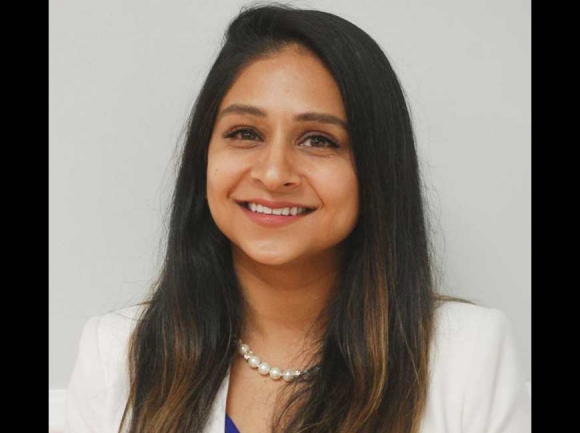 Twinkle Patel.
After interviewing five applicants that applied to serve out an unexpired term on the Maggie Valley Board of Aldermen, the board unanimously appointed Twinkle Patel to the seat.
Patel, who has also served on the town planning board and represented Maggie Valley on the Tourism Development Authority's 1% subcommittee, will serve out the two years remaining on Mike Eveland's term as alderman. Eveland vacated the seat when he was elected mayor in November.
"Her family has been involved in the community for quite some time — some are second and third generation Maggie Valley residents and they own several hotels in the valley so she has the opportunity to have a good understanding of both the commercial side and as well as the residential side of things," Eveland said when asked why the board chose Patel.
Patel was born and raised in Michigan but has lived in Maggie Valley for 14 years with her husband Mike Patel and their two children. The Patel family owns three hotels in Maggie Valley, including the Best Western, and has a management company that operates a total of six hotels, according to Twinkle. She serves as the CEO of the company, Milestone Hospitality.
She's seen a lot of ups and downs and changes in the valley during the last 14 years and has a vested interest in keeping the small tourism community moving in the right direction.
"Maggie Valley used to be the place to be and the place to go — I want to bring that back," she said. "The biggest challenge we have is keeping our guests longer. A couple years ago people were staying Friday and Saturday at least and now most people are leaning toward one night only before moving on to Gatlinburg, Bryson City or Asheville. We have to compete with these other towns."
Maggie Valley politics always seems to be a push and pull between the needs of the small town's residents and the town businesses. While the business community is important to the town's overall economy, a majority of business owners don't live in the town limits and therefore don't get a vote during elections. On the other side of the argument, residents often feel like the business community dictates what the town board does and doesn't do. Business owners want to see more growth so their operation can thrive, while many residents want to be sure the town grows in a smart and sustainable way without losing its small-town charm. It's a constant struggle trying to find that balance. She said it's important for Maggie Valley to grow its economy so that businesses can operate all year around like other towns in Haywood County instead of just seasonally.
Patel's unique perspective as a resident and business owner will be a resource on the board.
"I think the residents are the main priority. I know there's been a disconnect between residents and the business community in the past but I want to bring us together and grow Maggie Valley in a way that makes everyone happy," she said. "The only way to grow is to encourage new business and new construction and not just turn people away."
Eveland said it's always good to have new people getting involved in local town business. He and Aldermen Phillip Wight and Clayton Davis have been involved for a while but will be good to have new members Patel and Tammy Wight on the board to bring fresh perspectives.
"After Saralyn (Price) retired as mayor and we lost Janet (Banks) on the board, I'm glad we have two more women joining the board. That's never a bad thing," he said. "Diversity is always good."
Patel also feels like she'll be a welcome addition to the current board and is excited about being part of the progress happening in town.
"I do feel the board is moving in the right direction. I've heard government is a slow process, but I think the board has done an excellent job and we just need to build on it to better the community," she said.
The other four people to apply for the board included Allen Alsbrooks, Jasay Ketchum, Jared Lee and Evans Duncan. Patel will be sworn in at the alderman's February meeting.