Archived Opinion
Becoming mindful in a chaotic world
Wednesday, January 15, 2020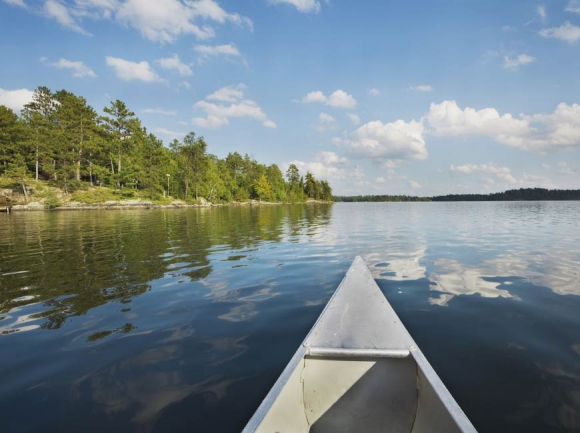 Last October, I turned 40. It made me evaluate where I was physically, emotionally and personally. About a month after this pivotal birthday, I had my wellness visit at the doctor. I be-bopped in, assuming labs and vitals would be just fine like they always are, but a couple days after the visit, I received a call saying my iron, B12 and hemoglobin levels were all significantly below normal. My mom passed away from a blood cancer so issues with blood and hemoglobin terrify me.
The doctor said it could be from my mostly-vegetarian diet or I could be losing blood somewhere. After further testing, they decided to give me weekly B12 shots and take supplemental iron as well as a sublingual B12. I also introduced more animal proteins into my diet, since these foods have naturally occurring B12.
This past week, they re-checked my labs and everything was back up to normal. A huge sigh of relief ensued. The doctor suggested I continue taking a B12 supplement, considering my age and tendency toward a vegetarian diet.
While I was dealing with the B12/iron stress, I was introduced to a mindfulness practice. As a birthday gift, a good friend gave me a box of mindfulness cards. On each card is a prompt, reminder or inspiration. Every morning in the quiet, I pull a few cards and let the words sink in. Below, I share a few of them with you. These are meant to be helpful as we navigate this complicatedly beautiful existence.
Look for the lovely: Instead of focusing on the negative or dark aspects of the world, intentionally look for the lovely. The way we look affects what we see which affects how we feel. Seeking out moments or objects of loveliness, generosity and kindness will nudge our perspective into a positive space.
The what over the why: We are bad to obsess over the "why" before the "what," which contributes to spiraling thoughts. Instead of worrying about why things are happening, focus on understanding what is happening. This is more action focused and helps us determine patterns of behavior in others and ourselves.
Name the demons: Put a name to the negative thought patterns that often invade our minds. Maybe it's anxiety, jealously, self-criticism or doubt. Whatever it is, calling it out by name puts some distance between you and the emotion.
Walk the walk: Physical movement brings us into the moment. When we're focused on bodily sensations and using our muscles, there's less room and attention for mental agitation. Even the simple act of walking helps us escape the confines of our minds.
Notice strangers: Making an attempt to notice people we don't know or recognize helps us disengage from our own personal dramas. Instead of viewing strangers as extras in our life's movie, see them for what they are — real human beings with stories of their own.
Enjoy the ordinary: People are easily distracted, so we're not very good at dealing with the ordinary. It's boring, but boredom is often a sign of calm mixed with restlessness. If we let go of the restlessness and embrace the calm, we can experience more joy in the mundane.
Make space for silence: It's rare that our minds are offered the gift of silence. Today's world is full of noise, both real and virtual. With our minds constantly full, it's impossible to sit with silence. Try to schedule stints of silence throughout your day. It's been shown that silence isn't only good for recharging but also for decision-making and creativity.
Take the bigger view: Despite the situations and challenges we are facing in our own little worlds, there is always a bigger view. Look at obstacles from an aerial view to help see how things are interrelated. Putting space between oneself and an issue helps a person better deal with life's challenges.
There is no control: Much of the daily conflict we deal with comes from our need to control everything around us. The fact is, the world will continue doing what it does whether we involve ourselves or not. Making good choices is different than controlling everything. Once you figure out how to surrender instead of control, life will feel much easier.
May I be well: Basic human desires are to be safe, healthy and happy. Try reminding yourself of this throughout the day by whispering aloud, "May I be well" or "May I be happy." These words will cultivate a sense of self-care. These reminders help us stay in touch with our essential needs.
Here I am at 40-plus and things are trucking right along. As they say, age is just a number. The older I get, the more relevant this adage seems. Recent experiences, including my B12 deficiency and using the mindfulness cards, have demonstrated the synergistic nature of our world. They have also reminded me of one very important lesson. Nothing functions in isolation, especially joy and vitality.
The mindfulness cards referenced in this column were created by Rohan Gunatillake, author and founder of Mindfulness Everywhere, based out of Glasgow, Scotland.
(Susanna Shetley is a writer, editor and marketing specialist with Smoky Mountain News, Smoky Mountain Living and Mountain South Media. This email address is being protected from spambots. You need JavaScript enabled to view it.)