Archived Arts & Entertainment
Only slightly mad: A conversation with David Bromberg
Wednesday, January 08, 2020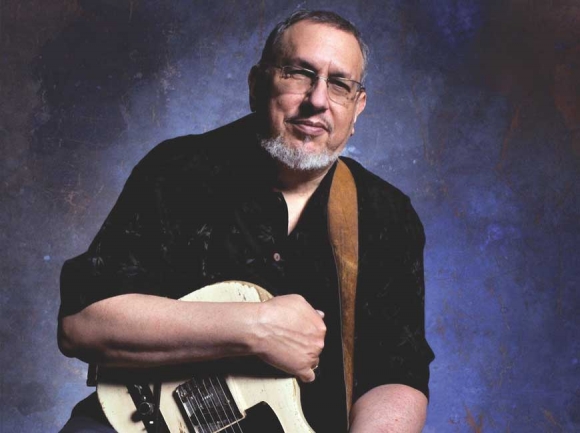 David Bromberg doesn't have time to wax poetic about life.
But, more so he doesn't have time to talk about the life he's lived as one of the great singer-songwriters who emerged out of the Greenwich Village blues/folk revival in the 1960s, with Bromberg now one of the last remaining figures from that era still touring and releasing new music.
Aside from his extensive catalog of acclaimed albums, Bromberg has played and recorded alongside the likes of Bob Dylan, Richie Havens, John Prine, Willie Nelson, Gordon Lightfoot, Carly Simon, The Eagles, George Harrison and Ringo Starr, among numerous others. In 2007, his recording "Try Me One More Time" was nominated for a Grammy Award for "Best Traditional Folk Album."
At 74, Bromberg's humor is dry and his patience thin. He'd rather be tinkering away in the depths of his highly-sought after Delaware violin shop than talking to a millennial journalist about his career — why talk about "what was" when "what is" is happening right now?
As a Baby Boomer, Bromberg has — onstage and off — seen and felt those years and decades of political revolution and social compassion through well-earned wrinkles and a sense of civil and cultural solidarity somewhat lost on younger generations in the 21st century.
And yet, once you get through the tough skin of Bromberg in conversation, you soon find a layer of finely-tuned musical aptitude, one seamlessly complemented by his appreciation for instrumentation and collaborations between fellow performers — something not lost on Bromberg's captivating live performances, nor on this journalist's intrigue into the man himself.
Smoky Mountain News: You learned a lot from the late Reverend Gary Davis, but I was curious about how that initial interaction came about...
David Bromberg: The Reverend was one of the greatest guitar players ever to walk on the planet. And one day I was walking up Bleecker Street [in Manhattan]. It was in the afternoon in the 1960s, maybe '63 or '64. There was a place called The Dragon Stand. I don't think it lasted very long.
There was kind of a sandwich sign in front of the place, which said "Reverend Gary Davis" this afternoon. I went in, bought a ticket, sat down and watched him for the first time. It was just incredible. So, afterwards I asked him if I could take lessons from him and he said, "Yes, bring the money, honey."
SMN: How would you describe his playing? What was it that really stood out for you?
DB: Well, the Reverend tried to make the guitar sound like a piano. The bass and treble lines were independent of each other. That's a lot easier [to do] on a piano than on the guitar. And the Reverend was amazing. You know, people always talked about his guitar playing, but his singing was every bit as good. It was just wonderful.
SMN: With your shop, was the violin always a part of your life or was that something that came later?
DB: It came later. I was a guitar player. And then, at a certain point, when I decided I wanted to play, I knew how I wanted to sound on the fiddle. At the time, Jay Ungar was in my band. It was simple — I wanted it to sound just like Jay. I got a hold of a fiddle and started playing it.
Later on, I was attracted to the mystery of violins. You know, people look at them and experts can tell you when and where it was made, and sometimes by who — that's what I wanted to learn. So, I went to violin making school to learn how to look at them. And that's what I do in my shop. I identify violins that people bring in and explain the history of each instrument.
SMN: Some of the guitarists I've talked to over the years, they have said it's not about how many notes you play, it's about the soul in the notes, and that you have something to say...
DB: Yeah, I think that's true. And the other thing is some people talking to me about music, I'll tell them that the rest is the best note I play. And, of course, they laugh, but that's not a joke. The rest is a musical note. And it's very important. If you play a string of notes without stopping, each note has the same value as the one before and the one after it. So, if you play a rest, all of a sudden it highlights the other notes.
Want to go?
Legendary singer-songwriter/guitarist David Bromberg will perform at 8 p.m. Friday, Jan. 10, at the Diana Wortham Theatre in Asheville.
Tickets start at $35.50 per person. For more information and/or to purchase tickets, call 828.257.4530, visit www.dwtheatre.com or email This email address is being protected from spambots. You need JavaScript enabled to view it..
To learn more about Bromberg's violin shop, visit www.davidbrombergfineviolins.com.