Archived News
Price won't run in NC-11, endorses fellow Democrat
Thursday, December 19, 2019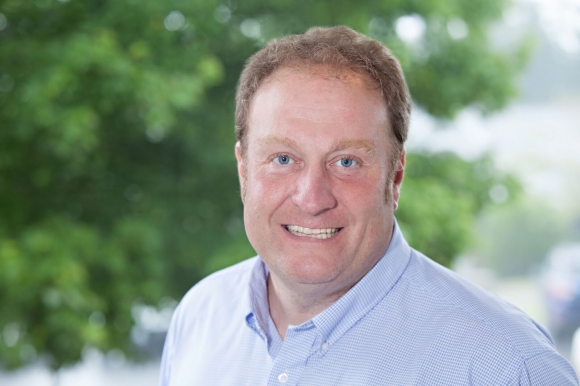 Phillip Price
UPDATED Dec. 19: Hours after this story was posted, Rep. Meadows announced he wouldn't seek reelection to the seat mentioned in this story. More on that here.
The 2018 Democratic Primary Election winner in North Carolina's 11th Congressional District, Phillip Price, ended speculation about another potential congressional bid against Rep. Mark Meadows, R-Asheville, by endorsing one of Meadows' other Democratic challengers.
"I think it's a game changer for my campaign," said Michael O'Shea, one of (currently) four Dems hoping to earn the right to face Meadows in November, 2020. "Obviously as the youngest candidate by far, there's been a lot of assumptions about my seriousness and viability as a candidate, so I think that'll put that to rest. I'm feeling like I'm the only one who really knows this region well enough to represent it, and I feel like I'm the only one who is really espousing the same platform that Phillip was behind."
Speculation in advance of the Dec 20 filing deadline was that Price, who defeated fellow Democrats Steve Woodsmall and Scott Donaldson in 2018 by 9 and 12 points, respectively, would run again.
"When I decided to run three years ago for the 2018 race I said all along that if somebody else would come along that I felt comfortable about, that I could get behind and support, that I thought would represent me and the people that I aspired to represent, then I would happily step aside and support that person. It didn't happen," Price said backstage at Asheville's Grey Eagle, where O'Shea held a campaign announcement Dec. 18. "Thank goodness there's one that checks the box for me and allows me to live with myself and not run. I feel like Michael is going to represent me and the people of Western North Carolina."
Price lost the 2018 General Election to Meadows in a district that was later ruled to be an unconstitutional gerrymander. Previously, the district was thought to have a 15-point Republican advantage, but data on the new district says it's now half that, or less.
Still, Meadows remains a powerful and popular figure among Republicans and defeated Price by 20 points in 2018.
O'Shea, joined by Price, will host another campaign kickoff event in Waynesville this coming Friday. As of Dec. 18, O'Shea will face Woodsmall, retired Air Force attorney Moe Davis and Buncombe County attorney Gina Collias in the March 3 Primary Election.
Check back with The Smoky Mountain News for the latest candidate announcements, or visit www.ncsbe.gov for more.