Archived Opinion
Downsizing Christmas, meaningful memories
Wednesday, December 18, 2019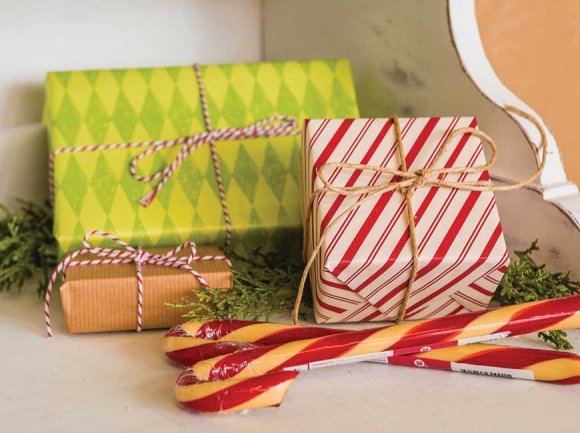 It seems a lot of folks are downsizing Christmas this year, me included. My reasoning is specific to my life and emotions, but nonetheless, there appears to be a general theme: Experience over consumerism.
Let's consider the Tim Allen and Jamie Lee Curtis film, "Christmas with the Kranks." Allen's character realizes he spent over $6,000 the previous year on Christmas. That, coupled with the fact their daughter is away with the Peace Corps, leads the couple to skip Christmas and go on a cruise. The entire town ridicules and throws stones at Allen and Curtis for ignoring Christmas. To their friends, it sounds absurd to not embrace the festive shenanigans to which they've all grown accustomed. In the end, their daughter decides to surprise them. They throw everything together at the last minute to make sure their child has the magical experience she longs for. The movie highlights the persuasive nature of holiday expectations.
When my two boys were little, my mom and I made long lists detailing who was buying what for which child. We would peruse catalogs and circle toys we thought the boys would like. I was also a traditional Black Friday shopper, going to bed at 7 p.m. and rising at 3 a.m. to get in line at Belk or Target. My friends and I would bat around stocking stuffer ideas, sending one another screen shots from Amazon. I unashamedly had a lot of fun doing all of this. There was an adrenaline rush to the madness.
It all led to that magical moment on Christmas morning and the expression on my boys' faces.
After my mom passed away, my holiday spirit dampened, but I found the energy and willpower to keep the wonder alive for the boys. I didn't want them to feel like Christmas had changed because their grandmother died. A year after that, their dad and I separated which severed my spirit further. But again, I kept up the pace so they wouldn't feel their lives were altered.
This year is the fourth Christmas without my mom. It's also the first Christmas Eve/Christmas morning they'll spend away from me and with their dad.
From the start of this holiday season, I could feel something had shifted within me. On the first Sunday of Advent, we lit one purple candle in the wreath. We prayed for hope, peace, joy and love during the holiday season. Each Advent Sunday thereafter, we've lit subsequent candles. The boys love this tradition, sitting in the quiet watching the flames while allowing those everlasting traits to permeate our hearts.
I've added new surprises this year. Instead of waiting until Christmas for the boys to open presents, I've given them small gifts along the way. LEGO came out with a Harry Potter Advent calendar. We put all of the pieces together and assembled the calendar. Each day, a piece is pulled out and tells part of the story.
In the past, I've gifted the boys a special ornament and Christmas pajamas on Christmas Eve. Since they won't be with me on Christmas Eve, I gave them these presents early so they could enjoy them all month. We've created gingerbread houses with friends, visited Biltmore and made their teachers handmade Christmas gifts. All of it has felt very special and much less hectic than running around trying to find the best deal on this toy or that gadget.
My partner, Matthew, and I are both divorced with five amazing kids between us. We've learned that being with people we love and offering our children experiences are more important than buying things and accumulating stuff. This year we are taking the kids to New York City as their big gift. My parents took me during the holiday season and I've never forgotten it. There is an unparalleled magic to NYC during the holidays, and we want our kids to feel that. Memories are a gift that last a lifetime.
Granted, I've bought my boys some Christmas gifts but have downsized significantly when compared to years past. Further, my extended family has scaled back also, focusing on time together or drawing names to decrease consumption.
Since I was a young girl, Christmas has been my favorite time of year. It took darkness to show me the holidays aren't about spending and gift giving. They are about settling into a season of respite and joy, about being with those you love, and celebrating the beauty and complexity of this one and only life.
(Susanna Shetley is an editor, writer and marketing specialist with The Smoky Mountain News, Smoky Mountain Living and Mountain South Media. This email address is being protected from spambots. You need JavaScript enabled to view it.)