Archived News
Macon inmate captured after fleeing custody
Wednesday, December 18, 2019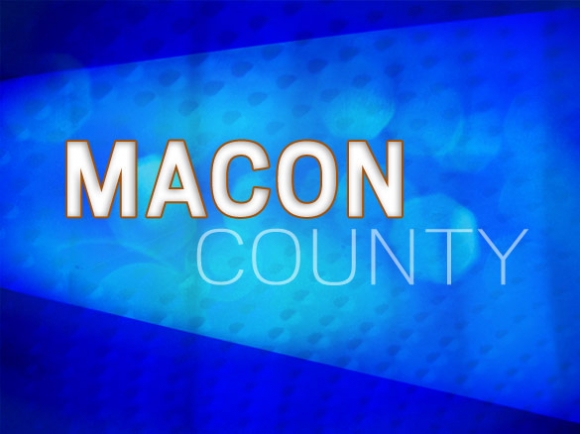 Macon County Sheriff Robbie Holland told commissioners last week that he tries his best not to ask for more money in the middle of the budget year, but after an inmate recently escaped from the courthouse, he said the lack of security at the facility must be addressed sooner rather than later.
On Nov. 19, Kaitlin Fitzgibbons, 28, appeared in court on felony larceny charges and was sentenced by Superior Court Judge Bill Coward to four months in jail. Holland said she was then taken into custody by a female deputy.
"Because we have to go down stairwells, we handcuffed her in the front. As they got to the back of the courthouse, she took off running and the deputy was unable to catch her," he said. "We started a massive hunt for her that night."
For two months, the sheriff's office was planning "Operation Zero Tolerance." It was to get underway on Nov. 20 and involved multiple agencies, including the sheriff's office, DPS Probation, N.C. State Bureau of Investigation and Department of Homeland Security. The operation targeted certain people who had been involved in the sales and/or distribution of narcotics and absconding fugitives and involved the search of residences, traffic stops and executing search and arrest warrants.
Because the people of interest targeted during the operation were the same folks Fitzgibbons has been known to associate with, Holland said, deputies sought information on her whereabouts while conducting interviews. The operation resulted in 19 arrests for narcotics-related offenses and/or outstanding warrants.
"We made it a point to look for her during the operation and we got lots of information from people who were taken into custody and rolled on where she may be," Holland said. "We were able to locate her the next day and take her into custody."
Courthouse security has been an issue in Macon for a number of years, and Judge Coward has been pushing for needed upgrades. The county has made small improvements in the last couple of years, but the building still presents challenges. Commissioners hired an architecture firm last year to complete a space needs analysis. Results were released last month and it was no surprise that the justice center made the top of the needs list. The recommendation was to consolidate the courthouse and the detention center into one complex, a project estimated to cost $77.3 million.
With any kind of large infrastructure project years down the road, Holland said the county needed to put some additional safety measures in place immediately, including constructing a secured, controlled entryway — known as a sally port — at the courthouse.
"I hate coming in mid-stride to ask for money, but it's become a public safety issue," he said.
Holland got four proposals from different fencing companies. He received quotes for the job ranging from $37,000 up to $50,000 and recommended commissioners approve the lowest bid of $37,567 from Franklin Fence. The fencing, which will be black chain link, will be located at the back entrance of the courthouse so deputies can safely transport inmates in and out of the courtroom.
Commissioners unanimously approved the lowest bid (Commissioners Jim Tate and Karl Gillespie were absent) and expect construction to begin immediately. Holland said it might take a couple of weeks to be completed. Commissioner Beale said the one-time expense would be paid out of the county's fund balance.