Archived News
Tribal employees to see 7 percent raise
Tuesday, December 17, 2019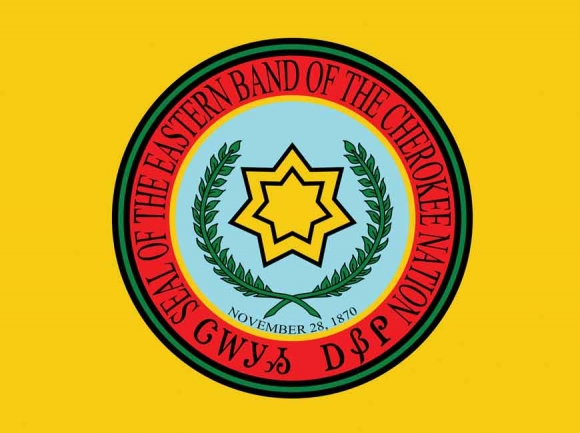 Christmas will be extra sweet this year for tribal employees following Tribal Council's vote to enact a 7 percent cost-of-living raise retroactive to the start of the fiscal year Oct. 1. Employees will start receiving their new salary as well as retroactive pay at the next payday Dec. 20.
Council originally passed a 5 percent cost-of-living raise during Annual Council Oct. 31, but Principal Chief Richard Sneed vetoed that resolution based on a technicality — it didn't include an effective date, making it difficult for the executive office to carry out. Instead of submitting a materially identical replacement resolution, Sneed evaluated the tribe's finances and decided to recommend a larger increase.
"After further analysis by our finance department, it was determined because of the fact that we've saved $85 million because of the budgets that have been submitted over the last two years where we have continued a downward trend on spending, this is basically rewarding that and bringing that up to 7 percent," he told Tribal Council Dec. 5.
The tribal workforce has done more with fewer employees in recent years, and the tribe now carries more than 100 vacant positions, Sneed wrote in a Nov. 14 Facebook post explaining the reasons for his veto. It makes sense to reward the employees who have made that possible, he said.
"We have made great strides in improving the efficiency of our workforce, delivering services on conservative budgets, and saving more than ever before. The financial position of the EBCI is strong and growing, and that is because of our workforce," he said.
Tribal employees have not seen a cost-of-living raise since fiscal year 2016, according to the resolution Sneed submitted with his veto of the original legislation. Since that time, federal wages have risen by 6.4 percent, making a 7 percent raise a fair adjustment for tribal workers.
The tribe will be able to fund the increase due to a revised gaming projection from the Tribal Casino Gaming Enterprise, which raised its projection 9.57 percent, from $316.1 million to $346.35 million, the resolution said. That additional revenue will go mainly toward salary increases and additional contributions to the tribal employee pension fund. Any remaining monies will go to the EBCI general fund.
The cost-of-living increase is a one-time event, as outlined in the resolution. However, Finance Secretary Cory Blankenship told Council, his office is examining the need for a more uniform salary structure.
"That salary structure, I think we've outgrown it somewhat, so we're looking into a step process similar to the federal system," he said.
That analysis will pertain only to regular tribal employees, not to elected officials or appointees. It will not pertain to board members either. In response to a question from Councilmember Tommeye Saunooke, of Painttown, Blankenship acknowledged that his office does "need to do some work on council and board salaries."
"We do need to address the boards and the commissioners," Saunooke agreed. "Thank you."
Prior to the final vote, Vice Chief Alan "B" Ensley stepped up to the mic to say that he's glad Sneed caught the technical error with the earlier version and decided to increase the pay raise percentage.
"They are the backbone of this tribe," he said of the employees.
The resolution passed unanimously. Employees will begin receiving their increased salaries, together with pay retroactive to Oct. 1, at the next payday Dec. 20.
Payout will not be affected by the aftermath of the Dec. 7 cyber attack on the tribal network, which allegedly occurred when a tribal employee loaded ransomware onto the tribal system. The attack resulted in a lockdown of tribal systems.
"I'm happy to report that prior to this unfortunate attack our treasury division worked with our IT department and software providers to back up our financial information outside of our tribal network," said Sneed in a video update posted Dec. 12. "This backup prevented any loss of data, and after establishing a temporary connection our treasury division expects to be able to continue providing their services as usual, including payroll, payments to high-priority vendors and Christmas checks."
The tribe does not yet have an expected timeframe for complete restoration, though critical functions such as police, fire, EMS, finance and public health are back up and running, with additional departments placed on a priority list depending on need.
"The cyber attack has slowed the productivity of several programs, but tribal departments have worked to find creative ways to service customers in spite of the issues we are facing," said Ashleigh Stephens, public relations officer for the tribe.