Archived Opinion
The long wait is finally over
Wednesday, December 11, 2019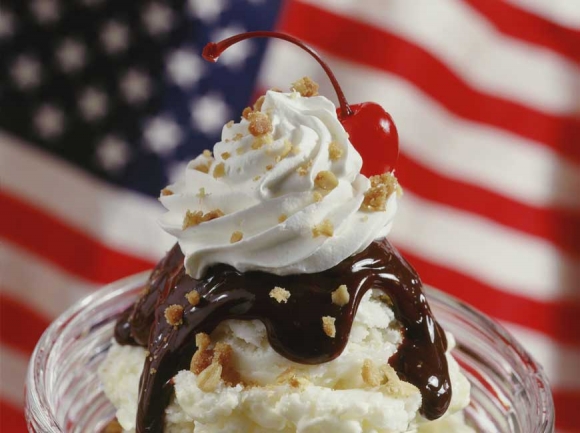 I didn't know how much I would miss Shoney's biscuits and gravy, potato soup, and hot fudge cake until they were torn cruelly away from me a few years ago. Locals will remember the day when that bright, shining "Shoney's on the hill" — as we came to call it — was sacrificed on the altar of road improvements. Indeed, the road has improved, especially now that people have more or less learned how to use the roundabout in a way that they have not over in Jackson County, where many drivers continue to struggle with the concept of "yield."
More importantly, we lost a key part of our family history, strange as that may seem. Sometime, somehow, Shoney's had become our default "celebration location" for all kinds of milestones, large and small: birthdays, dance recitals, chorus concerts, band performances, baseball games, you name it. If somebody in the family did something, we would go on up that hill to honor it with hot fudge cakes or sometimes even a full meal. If somebody in the family did something well, we celebrated their accomplishment. If they did it not so well, we consoled ourselves in a soothing blanket of hot fudge.
Since that Shoney's was torn down, we have tried to replace, but nothing has really worked, so we have just been freelancing for a few years. Naturally, when we heard that Shoney's was coming back — not far from its original location, on a slightly smaller hill — naturally we rejoiced.
When it seemed to be just about ready to open, we started a pool for the exact date of the grand opening, and we scoured the local papers for more information. But then a strange and terrible thing happened. It just sat there for months, vacant, mostly finished from all external appearances, with nary a truck in the parking lot and nary a soul anywhere about. It seemed abandoned, like some poor dog taken out somewhere and left by its owner. Day after day, week after week, month after month, it just sat there, mute as a stone, a monument to dashed expectations. All it needed was a few tumbleweeds.
Eventually, we gave up on it. We even laughed about it. The great Shoney's swindle. We made up stories about what might have happened, why someone would build a replica of Shoney's — a fake news Shoney's, if you will — and just let it sit there, teasing people on their way to Lowe's to pick up a hammer or something.
And then, one day, seemingly out of nowhere, "Help Wanted" signs appeared on the curb and a Grand Opening was announced at last. We couldn't believe it. By now, our daughter had moved on to college, but she would be back. There would be other milestones. Bringing home new friends. Passing algebra. Choosing a major.
The rest of us have milestones of our own, the little victories that make a life. We'd have plenty of reasons to gorge on those hot fudge cakes in days to come, but when the day of the grand opening finally arrived, it was immediately and strikingly apparent that those days would have to be put off yet further. The parking lot was packed to overflowing very minute of every day. Evidently, a lot of people had a lot of pent up Shoney's angst that had to be worked out over plates of ribs, collard greens, and fried chicken.
Simply put, we are too dignified — and lazy or impatient, take your pick — to wait in line for two or three hours. It is Shoney's, after all. So we waited a few weeks. And waited some more. Finally, last weekend when our daughter was home, we decided that the line had died down enough for us to chance it.
There were a handful of empty spaces in the parking lot. We chose one and went inside. The maître d' informed us there would be about a 20-minute wait, which gave us some time to take it all in, the differences between the old and new Shoney's, the eager expressions of those people waiting with us, and the looks of pure satisfaction on the faces of exiting patrons.
I'll never forget one gentleman in particular. He must have been in his eighties, maybe even nineties, but he was getting along pretty good with his walking stick. I was sitting near the front door, which for whatever reason was about as hard to open as Al Capone's vault, so I jumped up to open it for him. The nice lady a step behind him said, "Oh, thank you, but we are waiting here," reaching for and clutching his arm as he was about to make his way through the door.
"Turn me loose, damn it!" he said, tearing away from her and continuing on through the door, with her in hot pursuit. They didn't end up waiting. Wherever he was going, he went there.
We got seated a little earlier than expected. The hot fudge cakes and potato soup were as good as we remembered, but the real surprise was the ribs. The ribs! I have been thinking about them ever since. Who knew? My sincere compliments to the chef.
Still, it's the man I'll remember most from our return to Shoney's, a man who I believe has provided me with words I plan to live by in 2020, words we'd all do well to remember and to heed when we feel discouraged, downtrodden, or otherwise encumbered by the vicissitudes of life.
Simply this: "Turn me loose, damn it."
(Chris Cox is a writer and teacher who lives in Haywood County. This email address is being protected from spambots. You need JavaScript enabled to view it.)