Archived News
Emergency shelter operating in Bryson City
Wednesday, December 11, 2019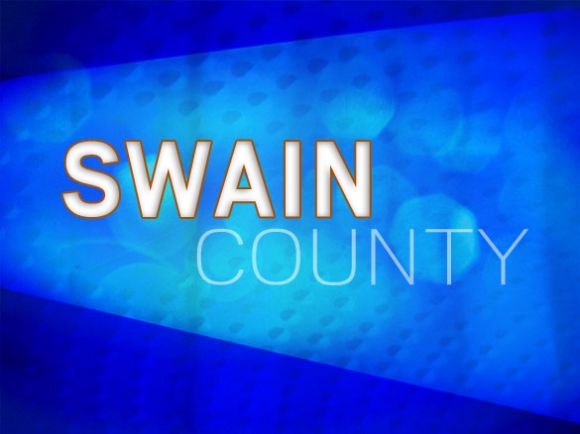 Swain County now has an emergency homeless shelter in downtown Bryson City thanks to a generous donation and the hard work of committed volunteers in the community.
Sweet Dreams Shelter on Academy Street began accepting overnight guests in mid-November and will continue to operate through March to get people through the coldest months of the year.
The shelter house is operated by and conveniently located next door to The Restoration House, a nonprofit offering a free medical clinic and other resources to the community.
Catherine Gantt, president of The Restoration House board of directors, said the goal was to be able to have an emergency shelter within Restoration House, but with the clinic and other programs going on inside, there just wasn't room to accommodate that goal. However, the board's prayers were answered in another way when their neighbors — Sweet Thoughts Alzheimer's Support Group — were disbanding as a nonprofit and wanted to hand their building over to another community nonprofit.
"They wanted to give the house to another nonprofit because they knew we saw a real need for housing people in the wintertime. There's nowhere for them to go around here," Gantt said.
The Restoration House folks, led by board member Chris Roth, began working toward that goal last spring. The shelter has a room for men and a room for women — both furnished with bunk beds. Gantt said they have a capacity of eight people, but because the old house doesn't have an alarm and sprinkler system, the fire marshal can't approve more than five people staying there at one time.
"We're currently working on getting a grant to help us install those things," she said.
While it can be difficult for small nonprofits to afford staff to be able to run a homeless shelter facility, Restoration House was able to find an ideal situation by allowing a couple to live on the premises. Alexis Faciane and Ben Barber will live at the house year around and also serve as caretakers of the shelter during the four months it's open in the winter.
So far the shelter has had a few guests — one family, but mostly single folks looking for a safe and warm place to stay the night. There are a few rules when it comes to staying at Sweet Dreams Shelter — people have to fill out an application during the day at Restoration House; guests have to be in the house by 9 p.m. at night and gone by 8 a.m. the next morning; no smoking on the premises and guests can stay up to two weeks at a time.
If the shelter reaches capacity there will be a waiting list and priority is given to Swain County residents and women and children. Guests will need to sign a contract agreeing to their responsibilities in the house and what will be provided to them. They will need some form of ID, preferably photo ID.
"If folks are in transit through the area but need to get somewhere else, we have another way of working with those people through a pastor's fund (at Bryson City First United Methodist Church)," she said.
Gantt also hopes Restoration House can be a valuable resource for the people staying at the shelter. If they're willing to take advantage of those resources, she said volunteers are willing to get them the help they need.
"That's the idea. We hope this is the first step to helping people where they are. Two weeks is not enough time to turn someone's life around, but it's a chance for them to stay warm and have a safe space for their belongings. We give them a place to wash their clothes, some toiletries and a shower, hot tea or coffee in the mornings and a breakfast on their way back out," Gantt said. "It's hard. People are not able to think long-term because they have to figure out where to stay that night. For the grace of God, that could be me or you. It could be any of us."
In the future, she said she'd like to be able to help guests with their "dream sheet" by having them write down what their dreams and goals are and then help them work toward that whether it's by teaching job skills, going back to school or simply offering public transportation.
"We just want to allow people who maybe haven't thought that way for a long time to get thinking that way again. We want them to be able to work through it and know someone believes that they can. Some people are in such despair they don't think they deserve anything," she said.
The Restoration House is still there to help people with firewood for heating, utility bills and food for those in need. For such a new organization, they're pretty proud of the fact they served as the Grand Marshall for the Christmas Parade in Bryson City this year as well as the recipient of the Humanitarian Award given by the Jackson County NAACP chapter this year.
For more information on how you can help, visit www.restorationhousewnc.org.