Archived Mountain Voices
Horse Cove is worth a visit
Wednesday, November 20, 2019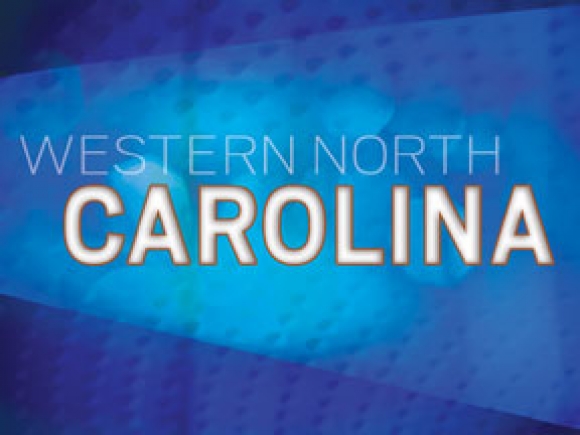 Editor's note: This column first appeared in a November 2003 edition of The Smoky Mountain News.
Horse Cove is one of the prettiest settings here in the southern mountains. It's a highland valley surrounded by the Black Rock, Fodderstack, and Chestnut and Rich mountains, and drained by Big Creek, one of the numerous headwater streams of the Chattooga River system situated on the eastern flank of the Eastern Continental Divide.
To get there you simply drive east on Main Street in Highlands past the town library and Nature Center. A mile or so farther along, you'll drop rather dramatically off of the Highlands Plateau for almost a thousand feet along a tightly winding roadway. When the road finally levels out, you're in Horse Cove.
A nice Sunday afternoon loop drive can be made by continuing through Horse Cove for several miles until you come to the "Y" intersection with the Bull Pen and Whiteside Cove roads. Take a left on Whiteside Cove Road and enjoy the spectacular views of the Whiteside Mountain cliff faces. After some miles you'll come to a "T" intersection with N.C. 107 near the entrance to High Hampton Inn. A right turn will carry you into South Carolina. A left will take you to Cashiers, where another left on U.S. 64 will take you back to Highlands.
I conduct a number of natural history workshops each year in the Highlands area and almost always wind up in Horse Cove to visit the huge tulip poplar tree that grows there or to identify wildflowers, birds, and ferns. Place names have always interested me. And Horse Cove is certainly a pleasant, evocative place name. But I've never been able to pin down its origin. For the record, here's some of what I found about the name.
Numerous sources indicate that it simply commemorates a site so lush that horses pastured there were not tempted to wander elsewhere. On the other hand, Journey McCall, who lived on Bull Pen Road, told T.W. Reynolds, author of High Lands (1964), that "Horse Cove was so-named because the settlers could always find their horses there." This seems to indicate that it was a refuge for lost horses rather than deliberately pastured horses. Or maybe the lost horses were seeking the company of pastured horses?
Wilbur G. Zeigler and Ben S. Grosscup, those intrepid 19th century travelers and scribblers, recorded in The Heart of the Alleghanies (1883) that the name "is applied to this charming valley landscape for no other reason than that a man's horse was once lost in it." So do we have just one lost horse or a lot of lost horses lost in Horse Cove?
Zeigler and Grosscup also infer that the valley's old Cherokee name was "sequilla." I'm not sure what "sequilla" might mean, but the Cherokee word for horse is "sogwili." Maybe they spelled it wrong?
The horses of a famous general and an infamous renegade are also associated with Horse Cove. Reynolds recorded anecdotal testimony inferring "that General Andrew Pickens of Revolutionary days brought his horses all the way to Horse Cove just to pasture them there; so, the place was called Pickens Horse Cove, but shortened to Horse Cove when the post office was established."
I can't find the source now, but some years ago I read an account that asserted the name arose because George W. Kirk and his band of renegades sequestered stolen horses in Horse Cove during the Civil War. According to that account, Kirk would steal horses from the Confederates and sell then to the Unionists. Then he would steal the same horses from the Unionists and sell them back to the Confederates. I don't know if this is factual, but Horse Cove would have made an excellent hideaway for stolen horses.
Where are we? Not much closer to knowing why Horse Cove is called Horse Cove. I can live with that.
But I did find out what Woodrow Wilson (1856-1924, 28th president of the United States, 1913-21) was familiar with Horse Cove. After graduating from college in 1879, the future president spent the summer at a lodging house on Walkingstick Road in Horse Cove with his "mother, younger sister and her two little ones."
The stage ride from South Carolina to Horse Cove had been over rutted, muddy roads that Wilson described in a letter to a friend as "simply terrible." The summer of 1879 was — as is normal in the Highlands area — rainy.
"The clouds are always just above me," Wilson lamented. For him, Horse Cove was "North Carolina's jumping off place."
We can rightfully conclude, I think, that Woodrow Wilson, whatever his skills as a politician or future Nobel Prize winner, was no judge of mountain scenery.
George Ellison is a writer and naturalist who lives in Bryson City. This email address is being protected from spambots. You need JavaScript enabled to view it.