Archived News
Sylva board race ends in a tie
Wednesday, November 06, 2019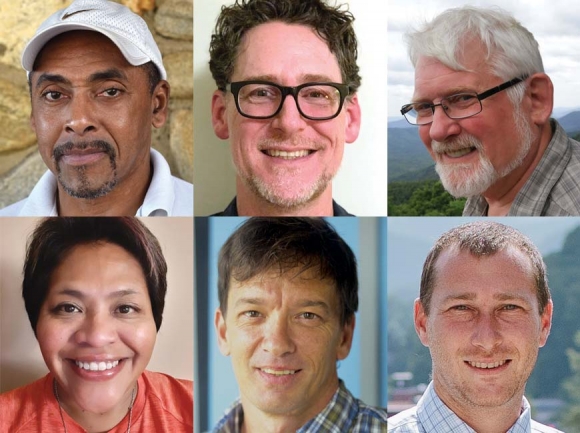 Sylva residents gave incumbent commissioners David Nestler and Greg McPherson a vote of confidence by granting them another four years on the town board, but just as in the 2015 race the third of the three seats up for election will be decided by the flip of a coin, according to unofficial results.
Nestler was the top vote-getter with 155 votes, with McPherson in second place with 110. However, Benjamin Guiney and Carrie McBane tied for third with 106 votes apiece. In 2015, an election year that also featured three board seats on the ballot, McPherson tied with then-candidate Charlie Schmidt, both men garnering 112 votes. McPherson was sworn in as a commissioner after winning a coin flip against Schmidt.
The N.C. 107 project was a focal point of this year's election, with multiple packed-to-the-gills town meetings held over the past year during which an overwhelming majority of speakers expressed strong opposition to the plan, which is expected to cost $100 million and require dozens of businesses to relocate. Right-of-way acquisition is scheduled to begin in January. The current N.C. 107 plan comes following decades of discussions, public comment, plans and scrapped plans to increase safety and decrease congestion on the busy commercial road.
Of the six candidates to put their names forward during the filing period this July, McBane was the only one to state blanket opposition to the road plan, but in the final weeks of the campaign two more Sylva residents — Natalie Newman and Charlie Beam — put their names forward as write-in candidates, naming opposition to the N.C 107 project as a definitive pillar of their campaigns.
Preliminary election results show that 80 votes out of the 692 cast went to write-in candidates. With three seats open, each voter can cast up to three votes in a ballot.
Overall, vote counts are slightly up from the 2015 election, which also featured a mayor's race absent from this year's ballot. In that race, 668 votes were cast in the town board race, 96.5 percent of the number cast this year.
Vote totals
Number of votes Percentage
David Nestler 155 22.4
Greg McPherson 110 15.9
Benjamin Guiney 106 15.32
Carrie McBane 106 15.32
Luther Jones 70 10.12
Danny Allen 65 9.39
Write-in 80 11.56