Archived News
Second Dem hopes to oppose Meadows
Wednesday, October 30, 2019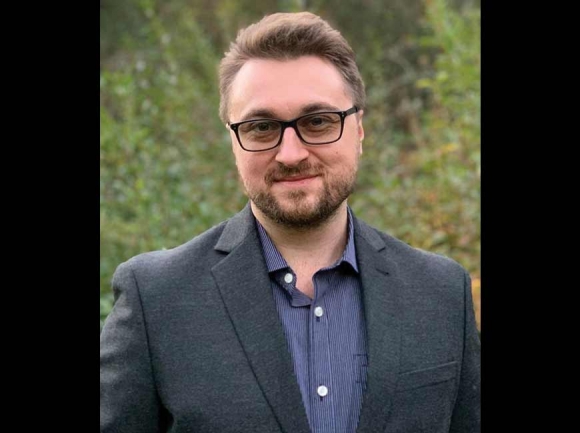 Michael O'Shea.
The landscape of the 11th Congressional District is about to change literally and figuratively — a ruling in a gerrymandering lawsuit could result in new maps, and another Democratic candidate has joined the primary election field in hopes of unseating incumbent Asheville Republican Congressman Mark Meadows.
"I'm a millennial, which tends to be the butt of a lot of jokes, but we're also a generation that has experienced some unprecedented economic challenges and are going to have to deal with a lot of the issues that are hot button issues right now," said Michael O'Shea, a 32-year-old from Mills River, in Henderson County.
O'Shea, who joins fellow Democrat and 2018 candidate Dr. Steve Woodsmall in seeking the Democratic nomination for Congress in 2020, was born in Asheville, the son of the minister and music director at the Unity of the Blue Ridge Church.
"They were there for 30 years before my father passed away. I went to Western Carolina where I studied philosophy and English and served as the editor-in-chief of the newspaper," he said. "Instead of jumping right into politics back then I got into the music industry. I got offered a touring drummer gig within a big Afrobeat band called The Afromotive right out of college, and since then I've been doing music production, mixing, mastering work, recording work. I've put out a bunch of albums as a solo electronic artist."
As for O'Shea's leanings within the Democratic Party, he's clear in his choice of current presidential primary candidates.
"I like Bernie Sanders personally," said O'Shea. "I think he has a very strong track record. He is somebody who has never faltered in terms of his beliefs, and I am running as a progressive Democrat, so I really like his ideals and I think he's right in so far as he keeps focus on the economic aspects of things."
The gerrymandering ruling, issued shortly after O'Shea says he filed his Federal Elections Commission paperwork, could work in his favor not just in the General Election, but also in the Primary Election, if more of Asheville joins the 11th.
"I think it'll help me, honestly," he said. "I do have a strong background in the Asheville area and I think I will do well there, attracting a different voter than Woodsmall. I truly believe that the more progressive Democratic perspective, which gets labeled as 'left' is probably the best thing for Western North Carolina."