Archived Opinion
So this is 40
Wednesday, October 23, 2019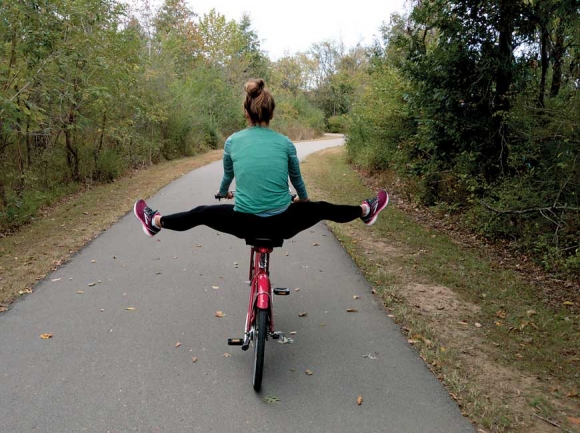 #thisis40
I turn 40 years old this week.
The idea has not been settling well, and I'm not sure why. I'm an optimist on most matters, but this pivotal birthday has been bothering me. Perhaps it's because I'm not quite where I want to be professionally or maybe it's because ever since my mom passed away, mortality feels real and life seems fragile. Whatever the reason, I've been doing a lot of soul searching.
Then recently, a friend of mine posted Instagram photos on her 40th birthday with the notation #thisis40. Scrolling through her pictures inspired me. If she could embrace this new age, why couldn't I?
One of my favorite books is Unbroken: A World War II Story of Survival, Resilience and Redemption by Laura Hillenbrand. It's the powerful story of Louis Zamperini, an Olympic runner and World War II airman who spent weeks surviving in the middle of the ocean on a life raft only to end up in brutal POW camps. He finally returned home a broken man racked with alcoholism and PTSD.
Years after the war ended, Zamperini attended a Billy Graham event. The experience inspired him to forgive his war tormentors and shift his perception on life. He also began to view age as an arbitrary number. He learned to skateboard at age 72. He was a lifelong avid runner and attended University of Southern California football games well into old age. He died in 2014 at 97.
There's no direct comparison to Zamperini and me, but he's been on my mind this week, which offered some encouragement. It's helpful to remember others who've transcended age in an effort to savor every second on this earth.
Also in my angst over turning 40, I researched famous people who didn't achieve greatness until they were older. I learned that Ronald Regan, Martha Stewart, Sam Walton, Samuel L. Jackson, Abraham Lincoln, Henry Ford and others did not garner fame until later in life.
There is so much I want to see in this world and accomplish professionally, but it all starts with me. If I think 40 is old, it's going to feel old. On the flipside, if I follow Zamperini's lead where age is a non-issue, a world of possibilities opens up.
Key birthdays are a good time for self-reflection and asking one's self hard questions. Overall, I'm happy with life. I'm proud of my two little boys and the young men they're becoming. I'm in an amazing relationship that brings joy, adventure and laughter. I'm active and routinely run, bike, hike and swim. I love exploring this amazing world through travel. I enjoy working at The Smoky Mountain News with driven, creative people.
With that being said, I want to travel more, laugh more, explore more. I have huge lists of books I want to read, others I want to write, places to visit, foods to try, concerts to see. I have big professional goals such as publishing books and getting back into teaching or speaking. I realize I have a restless soul, which makes life in general feel insatiable, and that also affects my feelings toward this birthday.
I just spent a wonderful weekend in Nashville with my boyfriend discovering the city, riding bikes and seeing one of our favorite bands at the Ryman Auditorium, a place that was extraordinarily special to my parents during the 1960s. I posted my own pictures on Instagram with the notation #thisis40. It's time to own it. If I can get out of my own way and embrace this new season of life, it's going to be a fine age indeed. I just know it.
(Susanna Shetley is a writer, editor and sales professional with The Smoky Mountain News, Smoky Mountain Living, and Mountain South Media. This email address is being protected from spambots. You need JavaScript enabled to view it.)