Archived News
Ode to Raymond Fairchild, ode to mountain music
Tuesday, October 15, 2019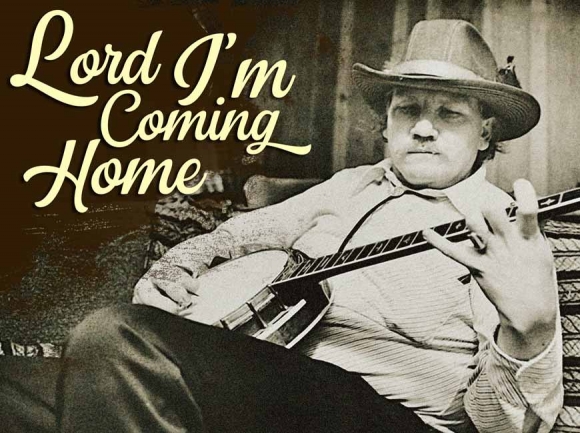 First and foremost, Raymond Fairchild was one of the finest banjo players who ever walked the face of the earth. He had a storied reputation for incredibly strong and powerful pickin' on the five-string instrument — a sentiment also said about his moonshine from behind closed doors.
Last Sunday afternoon, Fairchild passed away unexpectedly at the age of 80. Though his music and influence will live on for generations, the bluegrass industry and Western North Carolina have lost a true original, one of the last of his kind in rural Southern Appalachia.
He was proud of his Cherokee blood and of being a mountain man. He was a native of Haywood County and the Great Smoky Mountains, forged from the strength of humble beginnings, and always figuring out ways to survive not just life, but simply another day in a sometimes-cruel world.
He was a devoted husband and protective father. In terms of his character, he was a God-fearing man and longtime Freemason who built a life for himself through sheer hard work and stubborn grit.
He could spot a phony a mile away. He knew the difference between right and wrong. With a handshake like a vise, his word was his bond — something that resided deep in his rugged heart and restless soul.
Raymond Fairchild was also my friend. In August 2012, when I was 27 years old, I took this position as the arts and entertainment editor of The Smoky Mountain News. One of my first assignments was to head over to Fairchild's Maggie Valley Opry House and interview the man himself.
Strolling up to the front entrance, Fairchild and his long-time cronies were sitting on ripped out car backseats and musty couches, pickin' mountain melodies, perhaps even tossing around a tale or two. To the untrained eye, it was a scene where one might think you were just looking at a forgotten pile of junk and broken parts — of metal, of fabric, and of flesh. But, to those with curiosity and an ear for pure gold, it was the center of the universe.
I sat there with Fairchild for over an hour. We covered his entire career, from numerous onstage performances at the Grand Ole Opry to the mesmerizing nature of his hit single "Whoa Mule," selling two million records (a rarity in the music industry, let alone in bluegrass) to the future and fate of the sounds he cherished most.
SEE ALSO: Fingers like lightning: Remembering Raymond Fairchild (1939-2019)
He was sincere as he was skeptical on my being there. Fairchild is a man of few words, and yet, it only takes a few words to truly understand quite possibly the most misunderstood figure in bluegrass.
"I don't like journalists. Never have. But, I like you. You're the only journalist I ever met that ain't full of shit. You care. You keep it that way and you'll do well in life," Fairchild told me when we parted ways following that first interview, words I'll always hold close.
Out of all the hundreds of stories I've written in my seven or so years with The Smoky Mountain News, my 2015 cover story on his induction in Bill Monroe's Bluegrass Hall of Fame in Bean Blossom, Indiana, meant the most — personally and professionally.
When news of Fairchild getting inducted broke, I knew I had to head to Indiana and be there to cover it, if anything be there for him.
In remembering the essence of Raymond Fairchild, one must never forget where they came from, the roots at the foundation of your life, personal growth, and journey as a human being in whatever time you may have on this planet.
I will miss my friend. And yet, he's just a song away, that trademark grin of his in the midst of another fiery pickin' session permanently stamped onto my memory.
The following are excerpts from three cover stories I wrote on Fairchild:
Raymond Fairchild earlier this year. Garret K. Woodward photo
No Mountain Country for Old Men, 2012
If you didn't know where the Maggie Valley Opry House was, you'd probably pass right by it on the way to the bright lights and chance of Harrah's Casino in Cherokee or to the hip hustle and bustle of Asheville.
The unassuming music hall is tucked behind a quaint motel that's seen better days, in a town that's seen better years. But that doesn't deter Fairchild from opening his banjo case, picking up his trusty instrument and heading for the stage every night of the week from the late spring until early fall.
After 25 years of do-or-die devotion to his Opry House, Fairchild struggles to stay relevant, yet as he laments the dwindling crowds over the years, he's unwilling to sacrifice the purity of the music.
"It's great here, but people just don't turn out to sit like I think they should. They got other music on their mind, especially the youngsters," he said. "Some of the old people will come here and sit, but very few young people. I think bluegrass is the greatest music in the world, and it's done suffered. Music doesn't have to be jazzed up."
Raised in nearby Cherokee, Fairchild holds tightly to his Native American ancestry. Learning how to play banjo by ear when he was teenager, plunking coin after coin into the jukebox, he developed an enormous passion for the timeless melodies of Bill Monroe or Flatt & Scruggs.
"When it comes down to bluegrass, the only bluegrass man that really did it and could take anybody and train them to do it, is buried six feet under in Kentucky, and that's Bill Monroe," he said.
While perfecting his sound, aptly called the "Fairchild Style," the 73-year-old got by as a moonshiner, running through the thick woods and backcountry roads of the Appalachians, always one step ahead of the law. "I was just too fast to be caught," he chuckled.
Though he makes moonshine jelly that'll cure any ailment you may have, his signature 'shine recipe is still highly sought-after.
"You ever go through a laurel, hauling a 50-gallon barrel of moonshine in the pitch-black, without no flashlight like you have today?" he asked. "If you haven't, I recommend you try."
Fairchild's Opry House is celebrating 25 years of music, memories and mountain culture. With two gold records proudly hanging on the wall, Fairchild's resume is as long as the road out of town.
It includes his revered appearances at the Grand Ole Opry, five-time recipient of the "Banjo of the Year" award from the Society for the Preservation of Bluegrass Music in America, not to mention his music (the renowned "Whoa Mule") and image featured in numerous documentaries, articles, television and radio programs.
"Twenty-five years means I'm 25 years older. I ain't got rich, but I could have done things and ended up a lot worse," he chuckled.
Fairchild sits like an old tree with a few branches missing in his musty armchair, carefully positioned in the corner of a small pavilion covering the front entrance of the Opry House. Rising inch-by-inch like an unpeeled Band-Aid, he walks inside slowly, almost as if to not pull his roots out from under him if he were to move too fast.
His fingers are filled with enough grit to sand down the toughest of questions posed. A watchful glare shoots out from his eyes, letting visitors know that though he may not say much, all it takes is a certain glance to get a point across.
"Mountain music is what this country was founded on. That's the only pleasure they really had back then," he said. "Most of them had to make their own instruments. That was their entertainment. And then Bill Monroe came along and put it in overdrive."
Fairchild and Larry Sparks backstage during Fairchild's induction to Bill Monroe's Bluegrass Hall of Fame in Bean Blossom, Indiana. Garret K. Woodward photo
The Road to Bean Blossom, 2015
It's early Saturday morning at Bill Monroe's Bluegrass Hall of Fame in Bean Blossom, Indiana. The sun has only been up a short while.
An old tour bus pulls to a stop. A moment later, Raymond Fairchild appears. The man of the hour has arrived. He walks with a slight limp through the morning dew of the grass, the dust of the roads surrounding the performance field.
Popping open his cases, he displays a handful of banjos, a few of which are for sale if the right price is suggested. There are boxes upon boxes of albums ready to be taken home.
Once he has set up shop, we head to the tour bus for a sit-down interview. He's cordial, a tad feisty, with a presence that demands your attention. After about 15 minutes I turn off my recorder, but not before Fairchild introduces me to his bus driver, Bill Scoggins.
"You need to say hello to my friend Bill," Fairchild stated. "If you don't talk to this fine man, you might as well not write about me. Bill has been with me for years. We've traveled hundreds of thousands of miles together."
A long-time friend of Fairchild's, Scoggins also played for several years with him onstage at the Maggie Valley Opry House.
"Raymond is the best banjo picker I ever saw," Scoggins said. "He does thing most can't, he can make it almost talk like a human being. He's one of the last of that original generation. You don't hear people play like that anymore. This induction is important to him, to me, to his fans, and to bluegrass music as a whole."
A few hours later, Fairchild is sitting up onstage, in front of the entire Bean Blossom faithful. There's a slight grin creeping up from each side of his mouth. For a man who usually plays it straight ahead and is a little rough around the edges, Fairchild is truly humbled by the induction ceremony. Standing proudly behind him is Scoggins, with a few noticeable tears in his eyes.
Stepping up to the microphone, bluegrass legend Larry Sparks gives a speech to present Fairchild with the honor. Fairchild's grin turns into a full-fledged smile when a letter is read to him by Sparks. It's a letter of congratulations from another legend of the genre, another dear friend from along Fairchild's long and sometimes arduous journey — Alison Krauss. A Hall of Famer himself (at Bean Blossom and the IBMAs), Sparks knows just how important this award is.
"This honor is your work and your life," Sparks said afterwards. "It's for all those friends and family, those people and those fans who stayed with you all these years. When you're walking on the grounds of Bean Blossom, you're walking on the grounds of history."
Like many, Sparks also feels Fairchild's induction is long overdue.
"Raymond has been with us a long time and he deserves to be in here as much as anybody who is already there," he said. "He's an original. When you heard him play, you knew exactly who it was."
Fairchild and Earl Scruggs.
Can't keep a good man down, 2019
Though his fingers seemingly wrap around a walking cane more than his trusty banjo these days, Raymond Fairchild remains one of the finest musicians who ever picked up the five-string acoustic instrument — alive or six feet under.
"I just count myself another mountain picker. I don't think I'm no better than anybody else, but I think I'm as good as any of'em — that's the legacy," Fairchild said. "When they ask me when I'm going to retire, I say when somebody comes along and beats me at picking the banjo — and they said, 'you'll never retire.'"
Fairchild is sitting in a chair in front of the Maggie Valley Opry House, which he and his wife Shirley have owned and operated for 33 years. Fairchild himself recently turned 80, but shows no signs of slowing down, even with a performance schedule at the Opry House that hovers around seven nights a week in the summer months.
"The Opry House is a like a second home. I've about quit the road and that gives people a chance to come see me here, you know? Travel will kill you, man," Fairchild said. "I play Friday and Saturday up to Memorial Day. Then, I'm going to play seven nights a week when I can. See, I'm going to run the Opry House — it ain't going to run me."
Fairchild is a not only a man of his word, but someone fiercely loyal to those he calls friends and family. The only thing hard about Raymond Fairchild is his work ethic, one of tireless performing night after night, mile after mile — it's his passion, and also his paycheck.
"I made a pretty good living. Raised three [kids]. I've got a pretty good little dwelling and I ain't going hungry," Fairchild said. "It's just another way of making a living, but it's more enjoyable than getting out and cutting wood or digging a hole in the ground."
Aside from the unique dexterity in Fairchild's fingertips, what's just as awe-inspiring is the lightning-fast speed by which he plays such intricate and complicated melodies.
"It just comes from the way I learned, I guess — I always liked to play fast. Of course, I can't play that fast now," Fairchild modestly stated. "And another thing, it all depends on who's behind you. If the backup men can't get it, you can't either — they'll drag you down."
Many of the photographs and concert posters on the walls of the Opry House are yellowed and dusty. The faces and names are of bluegrass and country music legends — all friends of Fairchild, with most of which long gone from this earth.
"There are ones I really miss — The Lewis Family, Ralph Stanley, Bill Monroe," Fairchild solemnly said. "It just brings back old memories. Sometimes it's good, sometimes it's bad, according to the mood you're in. Sometimes you want to see them memories, sometimes you don't. And a lot [of those faces] have done went on."
Within the 65 years he's played professionally, one moment sticks out more than the rest — the first time Fairchild took the stage at the Grand Ole Opry, held at the Ryman Auditorium in Nashville, Tennessee. Fairchild reckons that initial appearance was somewhere around 1977 or 1978. No matter though, because it led to several other pickin'-n-grinnin' sessions onstage at "The Mother Church of Country Music."
"It was me and The Crowe Brothers — the greatest [three-piece] band that's ever been together," Fairchild reminisced. "A lot of people say their knees are shaking and they were nervous [being onstage at the Grand Ole Opry]. It didn't bother me more than stepping out here [at the Maggie Valley Opry House]. But, I knew it was the highest you were going to go in this type of music — when you stand in front of them WSM microphones."
Sitting back down in his chair in front of the Maggie Valley Opry House, Fairchild places his cane beside him and reaches for his banjo case. He unbuckles the latches and pulls out his old friend, those five strings that provided him with a life well-lived, one of musical glory and lore.
"Every time I pick up the banjo, I learn something. I still love a banjo guitar. I just love what I call mountain music," Fairchild said. "What kind of future do you think I've got? Probably a short one. But, you just look back on it all, the music and the memories — if I had to do it over, I'd do it again."
Leave a comment
2

comments
Wish I could have met him ....

Monday, 01/31/2022

Mr. Fairchild bought a banjo years ago from my grandmother it belong to my grandfather Jack Cook Mr fairchild told her he would put it to use .I just would like to know who ended up with or is it for sell .

Tuesday, 01/18/2022