Archived Arts & Entertainment
This must be the place: That's the way it goes, first your money then your clothes
Tuesday, October 15, 2019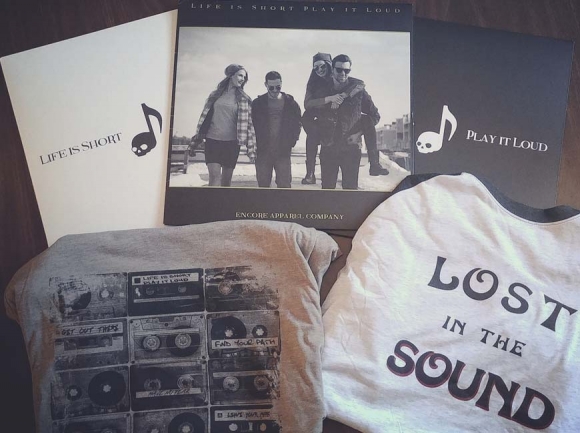 For a moment, I had thought I'd gone crazy.
Standing in the laundromat just a block away from my apartment in Waynesville, I stared at Dryer #4 with a puzzled look on my face. It was 1:45 p.m. on an otherwise normal Tuesday. I walked up to Dryer #4 and put my hand on the door. It was still warm. It had happened: someone stole my laundry.
Maybe I didn't wash my clothes? Maybe it had been a figment of my imagination? Back and forth to my apartment and the laundromat confirmed my suspicions. Some person had indeed taken my clothes.
My body shuttered at the notion. As a longtime minimalist, I only do one large load of laundry every week. I thought of all my boxers and socks now gone, as were the rock band T-shirts I was gifted from those groups that I wore on a weekly basis. So, too, out of my life were pillowcases, bathing towels and washcloths.
But, was really took the cake were all my dri-fit running clothes. That stuff ain't cheap being a writer and journalist in the modern world. For someone like myself who runs every day, and looks forward to those treks around town or up a mountain, I was bummed at the thought of all that gear collected over the last couple of years disappearing from my wardrobe.
So, now what? I saw a phone number on the wall stating, "In case of emergency, call...." Aside from having nothing to run in that afternoon, there was no actual emergency. But, I texted the number and tried making contact. Nothing. I saw an older woman scrubbing one of the machines and told her about my situation. She shrugged and said, "I'm not sure the security cameras work anymore."
Out of luck, I tossed the empty laundry basket into my truck and headed back to my apartment. My humble abode felt a tad off-kilter. Lots of empty hangers and a lack of that fresh laundry smell in the space.
In an effort to scrounge together whatever I could from the black hole that is my closet, I drudged up some old T-shirts and ill-fitting underwear. Found some stretched out (but wearable) socks, too. You know, I never thought I'd see the day where I'd actually bring my Grateful Dead tie-dyes back into my attire.
Thus, "Garret circa 2006" emerged from the small pile of old garments. Onward into the day: back to work, back to the grind. After I posted a gripe about the whole incident on Facebook, I had a few folks reach out and ask if they could help by giving me some of their old clothes. Made me smile.
But, what was really crazy, was the fact that for the next week or so, I received several packages on my newsroom desk, all filled with T-shirts from regional bands, craft breweries, and just nice folks taking the time to make sure a friend was good to go.
There was my friend Harry from Knoxville who sent along an actual 1990 tour shirt for The Black Crowes (one of my all-time favorite bands). And T-shirts from several other kind souls, including Whiskey Foxtrot, a great outlaw country act from the Piedmont; Modern Strangers, a wild Asheville pop-rock outfit; Asheville Brewing, whose owner, Doug Riley, is a fellow music freak like myself; and Nick Dittmeier & The Sawdusters, a Kentucky alt-country band who have crashed on my apartment floor when they needed a place between shows.
That same week, I also found myself at Echo Mountain Studios in Asheville. Legendary bluegrass/jam ensemble Leftover Salmon was in town doing a recording session. And I was there to capture the scene.
After a couple of beers and hearty conversation in the studio, the banter turned to the laundry incident. Salmon's lead singer Vince Herman, in solidarity, goes, "Ah, man. Who does that?" A couple hours later when I was on my way out the door, I was handed a Salmon T-shirt.
But, what really threw me for a loop was a box I received in the newsroom a few days ago. It was from a company called Encore Apparel. The return address was Boston, Massachusetts.
With a slogan of, "Life is short. Play it loud," the company connects music with fashion. What's really cool is their "50 Makes 1" project that puts guitars into the hands of youths facing various challenges, with 10 percent of profits used for the program.
Anyhow, the shirts are packaged in these vinyl record sleeves. The package also included a handwritten card from Encore co-owner Casey Paton.
It read: "Garret, We had a friend of our brand mention your recent laundry 'situation' — sorry to hear that man. I gotta say I loved discovering your work and appreciate your adventurous and optimistic attitude on all things life! Wanted to send down a handful of shirts, even threw in a running shirt cause you mentioned that in your post! Keep up the great creative work — hopefully our paths will cross in the future!"
Life is beautiful, grasp for it, y'all.
Hot Picks
1 A fall production of "Night of the Living Dead" will hit the stage at 7:30 p.m. Oct. 18-19, 21 and 3 p.m. Oct. 20 at the Smoky Mountain Community Theatre in Bryson City.
2 Cartoonist Bob Mankoff will speak at 6 p.m. Tuesday, Oct. 22, in Forsyth Room 101 at Western Carolina University.
3 The 23rd annual PumpkinFest will be held from 9 a.m. to 4 p.m. Saturday, Oct. 19, in downtown Franklin.
4 Western Carolina University will host the 19th annual "Tournament of Champions" on Saturday, Oct. 19, at E.J. Whitmire Stadium in Cullowhee.
5 The next installment of "Comedy Night" will be held at 9 p.m. Thursday, Oct. 17, at Mad Anthony's Taproom & Restaurant in Waynesville.