Archived Outdoors
More land conserved at Highlands of Roan
Wednesday, October 09, 2019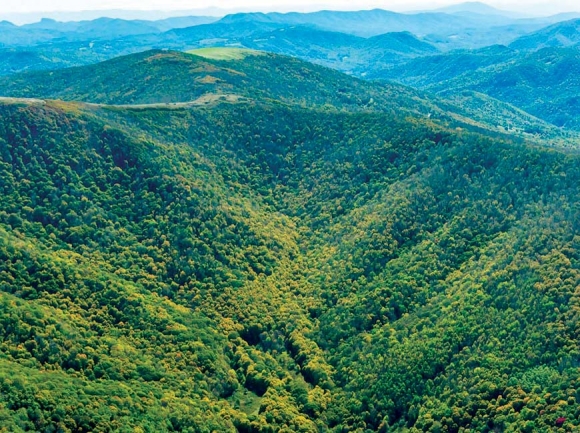 The Southern Appalachian Highlands Conservancy has purchased 62 acres at Doll Branch in the Highlands of Roan, an acquisition that adjoins the Cherokee National Forest and is less than half a mile from the Appalachian Trail.
The property also adjoins the 324-acre Hump Mountain property SAHC bought in 2017 and transferred to the U.S. Forest Service in 2018. The nonprofit plans to own and manage the new tract until it can transferred to the Cherokee National Forest. Land and Water Conservation Fund money has been allocated for the project.
Conserving the land permanently protects water quality in the area, as a section of Doll Branch flows across the northern edge of the property and into Shell Creek, which provides habitat for trout. The acquisition also protects high-elevation habitats, including wildlife corridors and ridgelines reaching about 4,500 feet in elevation.