Archived News
Waynesville to review appearance standards
Wednesday, October 02, 2019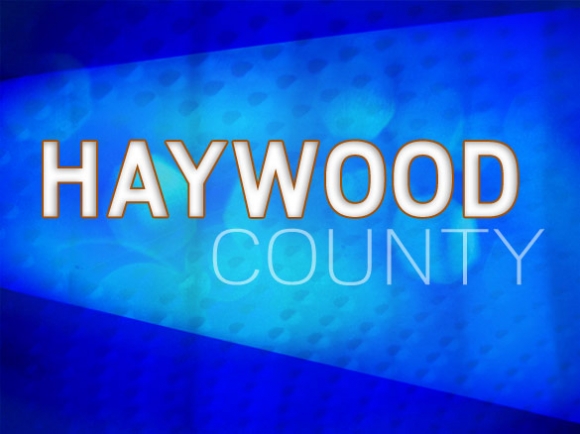 Within the multi-layered strata of American governance, many people assume that the nation's most sacred values — liberty and justice — are discussed only at the federal level, but the Town of Waynesville is about to demonstrate that often it's local governments that must sort out what happens when the rights of one person bump up against the rights of another.
"There are several ways towns may improve the appearance of their residential areas," wrote Waynesville Town Manager Rob Hites in a Sept. 24 memo to the Board of Aldermen. "Some require action of the Planning Board, public hearings and final action by the board. Others require a simple amendment to the public nuisance chapter of the code of ordinances."
With that, aldermen unanimously directed Waynesville's Development Services Department to study four separate issues that may result in curtailing the liberty of some in order to protect the liberty of others who are tired of neighborhood eyesores.
"The town has experienced several complaints relating to attractive nuisances," Hites continued. "We have ordinances prohibiting grass in excess of 10 inches and trash and debris, but we do not have the power to limit the type and height of front yard fences, [or] domestic animal habitats such as kennels and chicken coops. The town does not restrict the use of front yards for parking of vehicles and it has a liberal definition of junked cars."
Over the coming weeks and months, recommendations will come back to the board on those four areas, each of which will be considered separately by the board before any vote would be held.
Here's a quick rundown on what the town is looking at, and what changes might come to the rights of residential property owners:
Front yard fences
Example: Uncle Albert wants to erect a 10-foot tall fence around the back and sides of his house, made of solid 6-inch cedar planks. That fence will continue all the way out to the street in front of his house, in sharp contrast to the rest of the neighborhood. Should he be able to do it?
Some municipalities have enacted standards regulating fences — what they're made of, how tall they can be, how strong they must be and where they can go. Indeed, the town of Waynesville already has a few guidelines, including that fences must be able to withstand 90 mile-per-hour winds, but town ordinances are silent on the specifics of fences in front yards.
In jurisdictions that regulate front yard fences, typical caveats are that they may be no more than a few feet in height — say, three or four — and must be of the "see through" type, like chain link or small pickets.
Accessory Structures
Example: Aunt Cheryl wants a she-shed where she can watch television with her friends uninterrupted by Uncle Albert, but her home's shallow, wide lot only affords room for one in the front yard. Should she be allowed to build it there?
Structures that are described as "incidental" to the main residential structure on a lot are often called accessory structures, and can include anything from sheds to dog houses to chicken coops.
While these types of structures are usually permitted in residential backyards and side yards so long as they comply with other ordinances and standards like lot-line setbacks, Waynesville's current rules also allow them in front yards.
"The ordinances I've been familiar with in my career don't allow accessory structures in front yards, except for ornamental gazebos," Hites said. "I've had a number of different complaints and since I've been here, and we're working on two right now where there are accessory structures in the front yard that are relative eyesores."
Junked Cars
Example: Uncle Albert has a garage full of tools, but still hasn't gotten around to fixing the cracked engine block on the 1998 Ford Taurus that's rusting on blocks in his driveway. He swears he'll get around to it one day, but he's been saying that for more than a decade. Can the car remain where it is until he decides to repair it?
Inoperative vehicles have been enough of a problem over the years that there's actually a state statute defining what, exactly, constitutes a junked car.
The definition is important, because state statutes give municipalities the power to remove such vehicles if, after notification, the owner refuses to do so. The state's definition says a junked vehicle is one that doesn't have a valid license plate, is partially dismantled or wrecked, has no means of self-propulsion, is more than five years old, and appears to be worth less than $100.
Hites said Waynesville's definition of a junked vehicle is relatively liberal, and allows for vehicles that appear to be worth less than $500. That definition is important, too, because most towns, like Waynesville, permit junked cars in residential areas so long as they are kept in a covered area, like a garage, or if they are covered with a tarp, or if they are not visible from the public right of way.
Under consideration is possibly changing the local definition so that junked cars require current tags, and are capable of locomotion.
Vehicles parked in front yards
Example: Uncle Albert's project car has been sitting in the driveway, inoperable, since the Clinton administration, so when Aunt Cheryl's friends visit her she-shed, they all park on the lawn. Should this be permitted?
Often, municipalities impose restrictions on how vehicles, including RVs, boats and trailers, can be stored or even parked in front yards. They may stipulate the number and type of vehicles allowed — if at all — and can also demand that parking areas are either paved with asphalt or concrete, or overlaid with gravel.
But even if someone decides to pave their whole front yard to serve as a parking lot for the residence, municipalities can restrict the maximum percentage of the front yard used for such a purpose.