Archived Mountain Voices
Ancient Cherokees found protection from the cold
Wednesday, September 11, 2019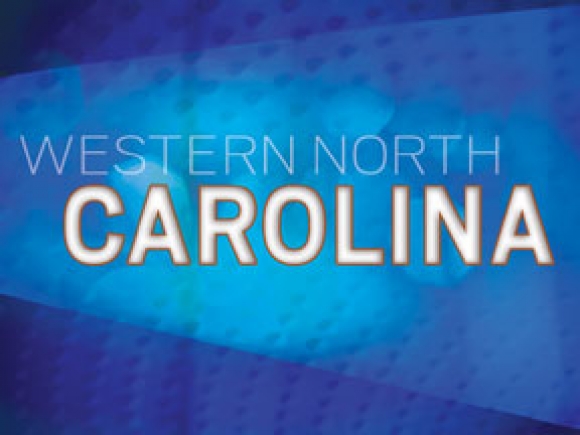 Editor's note: This article first appeared in a September 2002 edition of The Smoky Mountain News.
It's only late summer but I'm already thinking about winter. We have heated and cooked with wood for quarter of a century now, so having a supply of kindling and firewood on hand has always been a priority.
Making it through most winters here in the Smokies region isn't that big a deal. The lower elevations where most folks live (1,700 or so feet) don't normally get a lot of snow and the temperatures only occasionally dip below zero. Even if we didn't think it through, that's part of the reason most of us chose to live in the southern extremities of the Blue Ridge. Once you get as far north as Boone or Blacksburg, Va., that scenario changes drastically.
The ancient Cherokees who settled in the Smokies and adjacent areas as well were no doubt well aware of the importance of winter weather and the stresses it can make upon a culture. Their settlement and housing patterns clearly reflect this awareness.
Charles Hudson, author of The Southeastern Indians (Knoxville: Univ. of Tennessee Press, 1976), has noted that "Although the winter temperatures drop below freezing in the Southeast, the Indians wore relatively little clothing ... and when they were outside they made it a virtue to tolerate being cold and wet." Oh how many times I have tried my very best to make a virtue out of being "cold and wet," usually without any success whatsoever.
According to Jefferson Chapman's Tellico Archaeology: American History (Knoxville: Tennessee Valley Authority, 1985), pre-historic Cherokee domestic buildings in the Smokies region were of three types: a small winter house; rectangular (often open-sided) structures attached to the winter house but designed for leisurely summer occupation; and sometimes, separate, rather large, rectangular (often partitioned) structures more substantial than summer houses but not as confining as winter houses. There were also townhouses (often situated atop ceremonial mounds), sweat lodges, storage buildings, menstrual huts, and corncribs.
Inside the winter houses were raised wooden seats or couches on which the inhabitants sat or slept. They were, as the Indian trader James Adair observed, "high enough that fleas could not reach them in one jump." Each seat/couch was covered with split-cane mats and animal skins. A stone- or mud-lined hole in the center of the structure was usually excavated as a fire pit. It was often the duty of the elderly, who remained inside more than younger members of the family, to maintain the fire throughout the day and bank it back at night. Fire tending was not an onerous task for the aged but a sign of prestige.
"Europeans who visited these winter houses complained of smoke and poor ventilation, but these buildings were able to maintain heat efficiently," Hudson noted. "A small blaze or a few coals kept the winter house as warm as an oven. In fact, James Adair described the winter house as being like a 'Dutch oven.' Beneath their beds they stored pumpkins, winter squash, and other vegetables to protect them from frost."
To my knowledge, the most significant description of Cherokee winter houses yet published was Charles W. Faulkner's Origin and Evolution of the Cherokee Winter House, vol. 3, Journal of Cherokee Studies (Spring 1978), 87-93. Faulkner, a long-time archaeologist at the University of Tennessee, describes winter and adjacent summer homes excavated in Tennessee that date back to 75-440 A.D.
Of interest are three winter houses that Faulkner calls "double-oven" winter houses because they were "unique" in that they each contained "two earth ovens on the floor averaging 4.5 feet in diameter and 2 feet deep and filled with limestone blocks that served as a heating and cooking surface."
The significance of these houses in general is that they are quite similar in relationship and construction to those subsequently built by people into the 18th century known to have been of Cherokee origin. The generally accepted date for the emergence of a distinctive Cherokee culture is about 1,000 years before the present in the Mississippian Period; so, if Faulkner was correct, that pushes their ancestral origins back almost 2,000 years before the present.
My guess is that Faulkner's winter house builders do indeed represent a people who prefigured the Cherokees in this area. As with others, like anthropologist Roy Dickens, I have never fully bought into the concept that the Cherokees are a simply splinter group from the northern Iroquois Nation, who, for whatever mysterious reason, migrated south and became the "Cherokees." Linguistic evidence would seem to indicate some Iroquois input, but other material evidence indicates that the Cherokees are in part, at least, an amalgamation of people who had lived in the area for centuries.
At any rate, they were a people who had the good sense to come in out of the cold when winter arrived.
George Ellison is a writer and naturalist who lives in Bryson City. This email address is being protected from spambots. You need JavaScript enabled to view it.