Archived Opinion
Cherry binging is a thing
Wednesday, September 04, 2019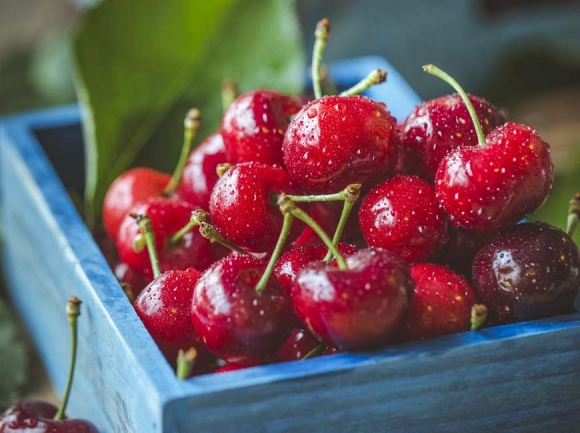 One of the things I like the most about summertime is when the cherries begin showing up in the grocery stores, gallon-sized plastic bags filled to overflowing with Bing cherries nearly as big around as golf balls. It's my own private version of the return of the swallows to Capistrano. The return of the cherries to Ingles.
Those first few weeks, the cherries are usually lighter red, nearly as tart as crab apples, and about $15.98 per pound, almost as high as Alaskan King Crab legs. As a cherry connoisseur — surely there is a society of cherry lovers somewhere I can join? — I am also a man who has, at long last, learned the deep and satisfying pleasures of delayed gratification. I no longer lurch toward the first bin of cherries I see every June like some undisciplined schoolboy.
For one thing, I know they're too sour and that I will be disappointed and maybe vaguely ashamed for lacking the self-control to wait for the right moment.
The next thing, I know that my spouse, who is "cherry-agnostic," will give me that look she gives me when she sees on the itemized grocery bill among the boxes of cereal, the crowns of broccoli, and the cuts of meat that I paid $46 for two bags of sour cherries.
"Who does that?" she would say, brandishing the grocery bill like some kind of martial arts weapon.
I would take a step back and then shrug, because there is nothing I could say and because I don't like paper cuts. You think you won't get attacked by a person holding only a grocery bill, but maybe you've never brought one home that included a line item for $46 for cherries. The kids need braces and the tires are nearly bald and how are we ever going to replace those countertops when I'm spending all our money on cherries? Cherries!
So, I don't do that. Instead, I will usually wait for a couple of weeks until they come down to $5.98 per pound, when about half the cherries in the bag are at least nearly ripe, passably ripe, and the other half still sort of pinkish and very sour, but credibly edible if you chase them with a ripe one pretty fast. It's an art.
You also have to play grocery store roulette during this period, since some of the stores will have better, cheaper cherries than others. Some may still not even have cherries at all. I'll usually ask to speak to a manager in these situations.
A couple of weeks after that and we're into the utter bliss of July, with its long days, warm nights, lovers holding hands, impromptu runs to Dairy Queen, and so on. Mid-summer shenanigans. Now things are beginning to get serious for cherry eaters. All the grocery stores have cherries now, heaping bags of them, deep red, solid and heavy. Any trace of tartness is now gone. Now it's on. It is so on.
To bite into the perfect texture of cherry flesh, neither mealy nor stringy nor mushy nor starchy, but perfectly formed, lush and giving, what a good cut of filet is to a person who loves steaks.
To taste that unsurpassed sweetness, neither syrupy nor alloyed with some unpleasant aftertaste nor overdone, like some fruit-bombed wine, but just right.
All of this, for $3.98 per pound.
During peak cherry season, I will often create occasions for cherry-binging — Bing cherry binging, if you will — like watching the Dodgers on a sun-drenched Sunday afternoon on television, my dog on my lap and a big bowl of cherries by my side. Or lounging on the deck with a James Lee Burke novel, following the travails of Detective Dave Robicheaux in my easy chair, savoring one cherry per page, launching the pits over the deck and into the yard below for the squirrels to ponder.
These are the days, I tell you, though they are even more fleeting than most of our days. By mid-August, most of the cherries are gone. When you do see them, they look sad somehow there in their bin, marked down to $2.98 per pound, drooping in their pouches, softened up, wrinkled with age, foul-smelling, gnat-swarmed, brownish rot ringing the stems.
I poke around to see if by some miracle there might be one good bag of them left behind somehow, late bloomers maybe. I'd love one more dance before they shut the dancehall down until next summer.
The gnats are stirred, annoyed. It's all over, they say. They belong to us now. I sigh before moving on to the plums. They have their rewards, of course, but still.
It's going to be a long winter.
(Chris Cox is a writer and teacher who lives in Haywood County. This email address is being protected from spambots. You need JavaScript enabled to view it.)