Archived News
Haywood's tourism growth comes in unexpected places, times
Wednesday, September 04, 2019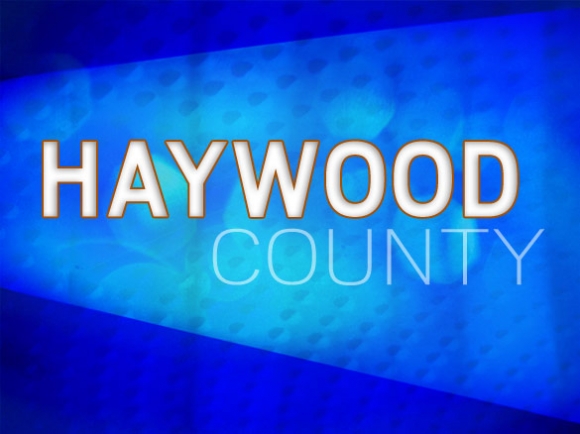 Strong growth in winter and Haywood County's smaller municipalities has local tourism numbers up over last year, in some cases, substantially.
"From a staff perspective, we're always looking at the inventory that we have in the county and always looking at how we can create new products or sell something in a different way or find something to sell that we haven't been selling," said Lynn Collins, executive director of the Haywood County Tourism Development Authority.
Haywood's TDA is the entity charged with collecting the county's 4 percent room tax and then spending it on marketing and events designed to lure travellers to the area. As such, the TDA meticulously tracks room tax revenue by month, as well as by zip code.
The data for the TDA's fiscal year, which runs from July 1 through June 30, show explosive growth during winter months that traditionally have been flat.
Room tax collections were up 28 percent for January 2019, as compared to January, 2018. January is the month with the lowest projected revenue of the entire year.
The second-lowest projected month, February, saw growth of 30 percent in 2019 compared to the previous year.
March, the third-slowest month, saw year-over-year growth of 13 percent.
Collins chalks up January and February to a good ski season, and March to decent weather.
"You're going to have a lot of folks from the Ohio Valley come down and start playing some early golf, and things like that," Collins said. "And then sometimes if we have cold weather and the ski season carries over, that can contribute to it. Then, if you have your snowbirds heading back home, this is a good halfway stopping point for them."
Weather, though, can be a double-edged sword in this part of the country; the usually busy month of September saw an 8 percent decline in room tax collections in 2018, compared to 2017.
"We did have a hurricane last September and that made some difference in September for a couple of different reasons," she said. "We did have an influx of folks here, but then we also had a couple of situations where a couple of big groups canceled on that Friday afternoon, and at that point it was too late to fill those, so that affected September some."
All in all, room tax collection rates were up 5 percent for fiscal year 2018-19, with October, July and June, respectively, showing the greatest collections. Total collections for the year topped $1.6 million.
Of that revenue, roughly a quarter is designated for use in the zip codes from whence it was generated.
Maggie Valley has usually produced the lion's share of that revenue, nearly half, and Waynesville usually claims about a third. Lake Junaluska is usually good for about 10 percent.
That was true again during the 2018-19 fiscal year, but growth over the previous year in Haywood's "big three" was less than inspiring, at least in Lake Junaluska, where a 4 percent decline was reported, and in Waynesville, where a 2 percent gain was reported. Maggie Valley fared slightly better at 6 percent.
The real story this year is the double-digit growth in Clyde — 13 percent — and in Canton, which was up 20 percent.
"That's the one thing I haven't been able to figure out yet," said Collins. "I keep looking at Canton and I keep asking about it because in Canton you can usually tell if Evergreen has a project going on, but I don't know of any significant projects that they've done to bring people in."
Canton was the only zip code where TDA revenue actually increased in September, from $3,416 in 2017 to $5,431 in 2018.
"I think just looking at the events of the past few days is a pretty good indicator," said Canton Mayor Zeb Smathers. Canton is home to the South's oldest Labor Day parade, and hosted an Oak Ridge Boys performance this year. "We don't have full numbers yet, but it appeared to be record-breaking. Just being there, I saw a lot of people coming over from Buncombe, Swain and Jackson counties."
Canton also saw substantial growth in revenues during January and February, as did every other Haywood County municipality. Smathers thinks that overall, the tourism growth in Canton is another step in the evolution of what was once a mostly-shuttered mill town into a desirable place to live, to work, and now, to play.
"In Eastern Haywood County, we're taking full advantage of economic development opportunities due to our proximity to Asheville," Smathers said. "However now because of the wedding venues popping up, the AirBnB phenomenon, and outdoor recreation, for example tubing down the Pigeon River, we're now poised to take advantage of recreational and tourism opportunities."
While tourism spending has grown consistently since the recession, Haywood County continues to see increasing competition from neighboring counties.
Jackson County's revenues are up, and the TDA there has recently added another employee to its staff. Macon County's revenues are also up, and Swain County just topped $1 million in collections for the very first time.
"We have to work smarter and harder to keep up with the competition," said Collins. "From the discussion at the board meeting, it all seems to go back to product development. I've talked to more developers and investment people this past year than I have probably in the whole time I've been here, so there's definitely interest in the area. It's just making that come to fruition."
Hurricane Dorian boosts Haywood occupancy rates
Hurricane Dorian has slowly but surely been making its way toward the east coast of the United States, but Haywood County's already been seeing some positive effects from the massive storm — evacuees seeking high ground, away from the coast.
"Yes, we have been getting calls already," said Lynn Collins, executive director of the Haywood County Tourism Development Authority. "We're usually pretty full around this [Labor Day] weekend anyway, so as the storm progresses we're going to have to be on the watch."
Collins was speaking last Friday, while the category 4 hurricane was still several hundred miles east of Florida but headed right for it.
"We have done call-outs for [lodging] availability, so we can help folks and we even have some property owners who rent out their homes who are calling to find a place to stay because their homes are rented," Collins said. "So yes, we are getting calls and I'm sure that will pick up."
As of press time on Tuesday, Sept. 3, Dorian sat nearly stationary off West Palm Beach with sustained winds of 120 miles per hour and was expected to track north during the week. Mandatory evacuations have been ordered along much of the eastern seaboard.
— Cory Vaillancourt