Archived Reading Room
A fine first novel exploring loneliness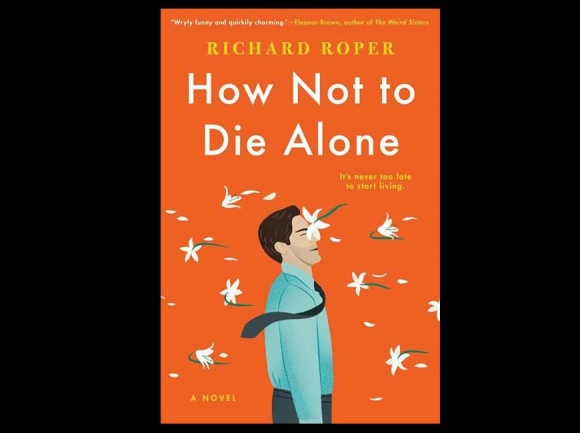 Loneliness.
Even the word, standing that way by itself, smacks of the pitifully sad and alone, forlorn.
Of course, being alone is not equivalent to loneliness. Engulfed by demands from work, social obligations, or others, many of us relish our time alone, our time, however short or long, when we can think without interruption and relish solitude and silence.
But loneliness — loneliness is different. Loneliness is receiving a promotion at work, and having no one with whom to raise a glass in celebration. Loneliness is when you meet with disaster and have no one to offer comfort. Loneliness is owning a phone that no one ever calls, a home or apartment no one ever visits.
Loneliness is feeling unwanted and unloved.
And it is widespread. Google "loneliness epidemic," and you'll find several dozen sites addressing this subject, a dark irony given that we live in the "age of communication."
Loneliness can also be deadly. WebMD rates the effects of loneliness as harmful to our health as obesity and smoking. It can cause depression, cognitive disorders, and death. In the last few years, the average life expectancy of Americans has declined for the first time in a century, not because of disease, but because of suicide, alcoholism, and opioid abuse, all of which stem in part from loneliness.
In his novel How Not To Die Alone (G.P. Putnam's Sons, 2019 324 pages), British writer Richard Roper takes us into the life of Andrew, a lonely man who invents a family during a job interview. When he wins the job — he is a public health administrator for his local council — Andrew must live by the life that he has a wife, Diane, and two children, that his wife is a human rights attorney, and that they live in a beautiful house. The reality is that Andrew lives alone in a shabby apartment, focuses most of his attention outside of work on his model trains, and has for company some online acquaintances who are also interested in model railroading. He is a great fan of Ella Fitzgerald, but becomes mysteriously ill whenever he hears any version of the song "Blue Moon."
In addition to his lack of intimacy with friends, Andrew's parents are both deceased, and though his sister Sally attempts to break through the wall he has created around himself, Andrew keeps her at arm's length. When she dies unexpectedly, and even more unexpectedly leaves her brother 25,000 pounds, Andrew feels great guilt at her death, especially when Sally's lover and business partner begins berating him about getting the money, an anger that Carl eventually transforms into blackmail to force Andrew to give him the money.
Some of the work he does underscores his loneliness. When people die alone, detected either by their failure to pay the rent and bills, or by the odor of decomposition, it's Andrew's job to go through the flat, which often reeks of the smell of death, to look through the deceased's belongings for clues that might lead him to living relatives or friends. He goes a step beyond his job description by attending the funeral for these lonely dead, where most often the only people present at the ceremony are Andrew and the vicar.
Enter Peggy Green.
Peggy is the new addition to the staff, a bright woman with a sharp sense of humor, who is, we discover, married to an alcoholic. Cameron, their boss, assigns Peggy to work with Andrew, and so off they go on her very first day on the job, to conduct what the council calls a "property inspection." Over the next weeks, Andrew becomes attracted to Peggy, and in the walls built during his self-imposed exile from love and friendship cracks begin to appear.
Andrew has, of course, one major problem: Everyone in the office, including Peggy, believes he is happily married.
To say more would spoil the plot to How Not To Die Alone. Suffice it to say that Andrew's life — the real reason he created Diane and the children, why he becomes physically ill at "Blue Moon," his deliberate isolation — are all understood by the time his story runs its course.
Despite the above summary of How Not To Die Alone, the novel abounds with humor. An example: When Cameron decides that his small staff needs more esprit de corps, he proposes they gather once a month for a supper at one another's homes. These parties, which of course threaten to eventually reveal Andrew's lie, end in hilarious disaster, and in one case, with a fight.
Here too are vivid characters, major and minor, explorations of such themes as the importance of truth and forgiveness, the dangers of loneliness, and our ability, or inability, to make changes in work and love.
In addition to the title, the dust jacket of How Not To Die Alone offers in small print: "It's never too late to start living." Here is perhaps the most important them of the book. "To start living" can mean making changes in work or love, or in the ways we lead our lives, but just as importantly, as Andrew discovers, is that it means waking up to the world around us, paying attention, seeing with new eyes.
A fine first novel.
(Jeff Minick is a writer and teacher. This email address is being protected from spambots. You need JavaScript enabled to view it.)