Archived News
Tribal Council candidates speak on the issues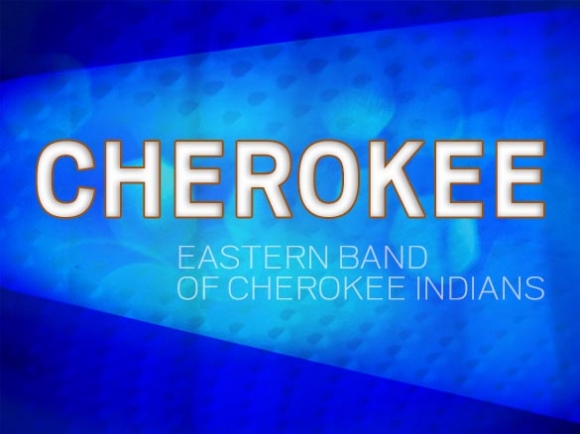 Cherokee's Sept. 5 Election Day is coming up, and the 24 candidates running for 12 available Tribal Council seats are working to get their message out. The Smoky Mountain News has been reaching out to candidates with a series of questions about various issues facing the tribe, with the responses received thus far included here.
Voter registration is open through Aug. 9, and early voting will be held Aug. 12-26.
Chelsea Saunooke, Wolfetown candidate
Saunooke, 37, holds a bachelor's degree from Lenoir-Rhyne University in business management and served on the Cherokee Central Schools Board of Education from 2013 to 2017. She has a combined 15 years of experience in leadership, finance, housing and various areas of human resources.
Reason to run: "For 10 years or more the same issues have been on candidates' platforms, whether they are an incumbent or not. Our people deserve to have the ongoing issues alleviated or resolved. I am a candidate of forward, strategic and analytical thinking with the financial competencies to move this tribe forward."
Top three issues: Health equity for disabled and intellectually challenged enrolled members; increased mental health intervention and drug abuse prevention awareness for youth; and family-oriented attractions for Cherokee and tourist families top the list.
Opinion on tribe's current direction: The creation of Kituwah LLC to seek economic diversification opportunities is a positive, allowing the tribe to begin moving away from dependency on casino revenues.
Transparency and the media: Public trust is at an all-time low, due largely to a lack of transparency. Elected officials should be in favor of doing whatever is necessary, including the passage of legislation, to begin to rebuild that trust.
Housing: The tribe should be strategic when dividing parcels to get the most housing plots possible out of buildable land, and improve communication between tribal programs and clients on the status of housing needs.
Economic diversification: The tribe should pursue ecotourism and adventure opportunities such as wildlife preserves, ropes courses, hiking, fishing, biking and trampoline parks. Commercial gaming is important too, since few businesses have as high a return on investment as that industry does.
Catawba casino: The Cherokee metro area makes up one-third of the casinos' top-line revenue, so the tribe needs to stay on top of the issue and have several contingency plans in place to address future circumstances.
Opioid epidemic: Drug treatment for at least six months at a treatment facility with a high success rate should be mandatory. Transitional housing, program support and job opportunities should also be available to enrolled members in recovery.
Saving the language: There is more interest in the Cherokee language from the younger generations than there has been in the last 20 years, a hopeful sign. Technological capabilities to document audio and visual recordings of fluent speakers will help as well.
Nelson Lambert, Birdtown candidate
Lambert, 31, graduated from law school with honors and went on to obtain his LL.M. in gaming law and regulation from the University of Nevada, Las Vegas, William S. Boyd School of Law, becoming the first Native American to obtain such a degree. Afterward he worked as tribal services manager for BMM Testlabs, communicating with the leadership of many gaming tribes.
Reason to run: "I have a big desire to help our tribe to be the best we can be. I have extensive training and education in many of the things that are vital to our tribe's future success, such as gaming, business development and our educational system and have been very active helping in many other areas."
Top three issues: Lambert has a list of 14 major areas of importance but believes creating a solid foundation for the tribe to work from is critical. This would include adopting laws to protect against even the hint of impropriety, strengthening internal controls and adopting a firm vision for the future while protecting the culture.
Opinion on tribe's current direction: There is too much focus on personal gain, and some tribal representatives are quite disconnected from their communities. Tribal members should be seen as individual people rather than as potential votes.
Transparency and the media: The government is lacking in true transparency, as exemplified by the Business Committee, whose meetings are conducted out of view of the public. Those meetings should be done in the public chambers, with truly private matters set apart through the closed session process. The current ban on non-tribal media makes no sense and casts a cloud over the tribe.
Housing: Many housing programs are in place already, but the tribe must ensure that policies and regulations are implemented fairly, without political interference. Programs are needed to help working families who still struggle to make ends meet, and a homeless shelter is needed.
Economic diversification: New Kituwah LLC is a promising endeavor. The tribe should build the infrastructure to support new businesses, including removing dilapidated and dangerous structures and improving streetscapes. Gaming diversification through sports betting is a positive as well.
Catawba casino: Cherokee's resistance is natural, as the Catawba came with a push to force their way onto traditionally Cherokee lands. But the two tribes should sit down and talk about their synergies and how they could mutually benefit by working together.
Opioid epidemic: Big pharma has caused this problem and should be made to help clean it up. Any money gained from lawsuits to that effect could go toward addiction treatment. The tribe's new treatment centers are an important step forward, and early childhood education on the dangers of drugs is imperative.
Saving the language: Technology, adult learning and youth programs combined can save and preserve the language.
Albert Rose, Birdtown candidate
Rose, 47, has represented Birdtown on Tribal Council since 2013. He is a 1991 graduate of Swain County High School and retired after 20 years with UPS. He currently serves on the Qualla Parks and Recreation Board, Qualla Housing Board, Roads Commission, Timber and Natural Resources Board, Enrollment Committee and Lands Acquisition Committee.
Reason to run: "Of everything in my life, I am most proud of being Cherokee. Being Cherokee, and being raised Cherokee has made me the son, husband and father I am today. I am running so I can serve our tribe and serve our people. It's what I can do to give back to our tribe that has given so much to me."
Top three issues: Housing and infrastructure support is one of the tribe's greatest needs. Economic diversification is a close second, as a backup plan is needed in case casino revenues falter. Increased funding for vocational and trade schools is third to offer options outside of higher education.
Opinion on tribe's current direction: The tribe has made great strides in healing and moving forward, but there is still much work to do. If elected, Rose would work toward restoring trust in tribal government and increasing communication with the people.
Transparency and the media: Rose works to weigh the opinions of the people when making a decision and to communicate with everyone who has a concern to address. He supports the ban on non-tribally owned media in the Tribal Council chambers, as the chambers are a sacred place where Cherokee people come to conduct business. Most sessions air on TV, and some tribal matters involve business the media does not need to be present for.
Housing: Additional funding and support is needed to prepare house sites in a timely manner. The housing department is currently working with the tribe's economic development arm to create readily available housing as well as a new revenue stream. Down payment assistance for off-reservation housing was implemented this year, a significant step forward.
Economic diversification: Kituwah LLC is moving the tribe in the right direction. Since forming last year, it has formed four new subsidiaries and has become profitable within six months of receiving its first equity contribution from Tribal Council.
Catawba casino: If the Catawba are successful in getting their legislation passed, the door to ignoring federal requirements will be thrown wide open, and all tribal nations will be subject to the termination of the rules that protect and regulate their right to game.
Opioid epidemic: The tribe should focus on taking the customer away from the drug dealer — by giving people opiate-free options for pain management, by investigating options for sustained recovery and by helping people in recovery to re-enter the workforce.
Saving the language: The language isn't dying; the speakers are. To replace them, the tribe needs to offer more language classes, including opportunities offered online and through social media.