Archived News
New police chief chosen for Sylva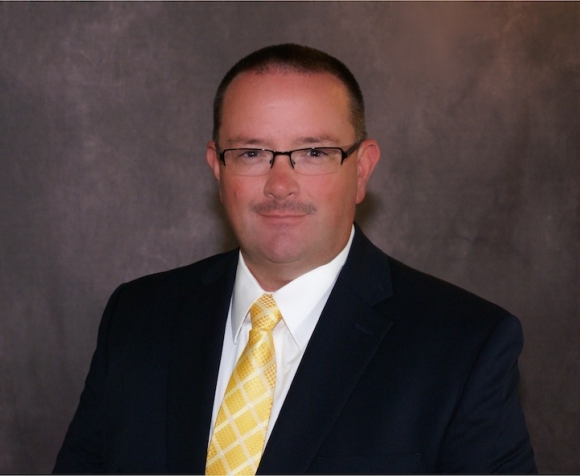 Chris Hatton.
A successor has been chosen for Sylva Police Chief Tammy Hooper following a three-month search by a panel of Western North Carolina law enforcement and managers.
Chris Hatton, who currently works as lieutenant of the Boone Police Department's Criminal Investigations Division, will start work on Aug. 12. He'll receive an annual salary of $69,000 plus benefits, toward the middle of the $63,000 to $79,000 salary range for the position.
"I am thrilled Mr. Hatton accepted the position," said Sylva Town Manager Paige Dowling. "He will be a wonderful addition to the community, and I look forward to working with him."
The search panel recommended Hatton as its top candidate, with Dowling accepting the recommendation and offering the position. Hatton was selected based on his experience, education and "exceptional" background in law enforcement, said Dowling.
Hatton has worked in law enforcement for the past 21 years and earned a bachelor's degree in criminal justice from Lees-McRae College in 2013 and a master's degree in justice administration from Methodist University in 2015. In 2008 he received the Advanced Law Enforcement Certificate from the N.C. Department of Justice. He has received many awards over the years, including being named Police Officer of the Year by both the Boone Police Department and the Boone Optimist Club in 2012. He was named Detective of the Year by the Caldwell County Sheriff's Office in 2004 and by the N.C. Narcotics Officers Association in 2007.
"To say my wife, Glennis, and I are excited to join your community, would be quite an understatement," said Hatton.
Hatton and his wife, a Western Carolina University graduate, visited the area in early July and were impressed by the town and surrounding landscape.
"At the end of the day, it wasn't the beautiful all-American cityscape that attracted us most," said Hatton. "It was the people that made us fall in love with Sylva."
Hatton spoke highly of the Sylva Police Department, saying that it's clear that the organization understands the important role of the community in achieving its mission.
"I am proud to join a group of officers who truly value community members and partnerships," he said. "I plan to take full advantage of the hard work that has been put forth by leaders like Chief Tammy Hooper. We will take her accomplishments and continue to build on them to help make your police department even better. "
Hooper is retiring on Aug. 1 after 22 years with the department. She was initially hired to the Sylva Police Department on Sept. 15, 1997, and on Sept. 14, 2017, she was sworn in as the first female police chief in the town's history following the retirement of former chief Davis Woodard.
Sylva's police department has a $1.3 million budget and 14 sworn law officers. The community includes about 2,800 residents. The town sees a traffic volume of 32,000 vehicles per day.