Archived News
Six sign up to run for Sylva commissioner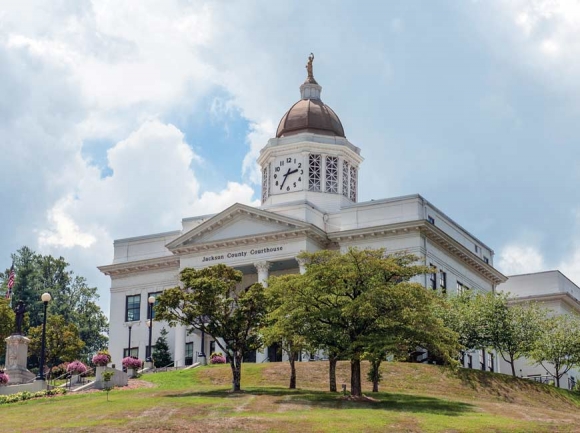 Unless someone else signs up to run for Mayor of Forest Hills by noon on Friday, July 26, the Sylva Board of Commissioners will be the only contested race in Jackson County this year.
With three seats up for election, six people have signed up to run for a seat on Sylva's governing body. While incumbents David Nestler and Greg McPherson are running for re-election, longtime member Harold Hensley is not. Danny Allen, who sat on the board for 12 years before losing a race for the mayor's seat against incumbent Lynda Sossamon in 2017, will run for election again. Benjamin Guiney, a member of the town's planning board, is mounting a campaign, and so are political newcomers Luther Jones and Carrie McBane.
Town elections are nonpartisan, so candidates' party affiliations will not appear on the ballot. However, according to state records Nestler, Allen and McBane are registered as Democrats, while McPherson, Jones and Guiney are registered as unaffiliated. None of the candidates are registered as Republican.
In the Village of Forest Hills, incumbent Mayor Kolleen Begley opted not to run for re-election this year, and when nobody had signed up for the seat by the time filing closed at noon Friday, July 19, the Board of Elections extended the deadline for another week. James Wallace filed to run for the seat on Monday, July 22, but filing will remain open through noon Friday, July 26.
"I have sincerely enjoyed working with and for community members, but it's time for someone else to step up," said Begley.
When her current term ends, Begley will have sat as mayor for six years, previously serving as the town's clerk and before that as its finance officer. Incumbent Forest Hills Council Members Timothy Eckard and Jonathan Brooks will run uncontested to seek re-election.
In Webster, Kelly Donaldson will seek re-election but Billie Jo Bryson will not. However, L. Allen Davis is running for a seat on the board. Both candidates will run uncontested.