Archived News
Haywood foundation focuses on health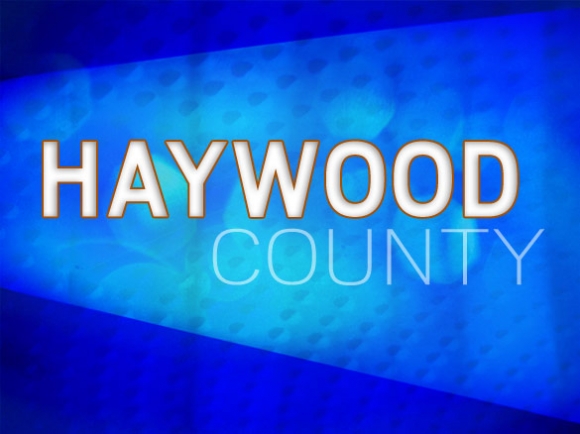 The Haywood Healthcare Foundation has put nearly half a million dollars back into the community since August 2014 when Haywood Regional Medical Center was sold to Duke LifePoint.
When the hospital transitioned from a nonprofit entity to a for-profit entity, the former hospital foundation — established in 1978 — had to decide whether to dissolve or change its mission since it could no longer raise funds directly for the for-profit hospital.
"We had to decide to disband or continue with a new mission and we decided to continue on because we felt like there was still a need in Haywood County," said Marge Stiles, who has worked for the foundation since 2004.
The foundation decided to broaden its mission to "improve the health status of Haywood County, its individuals and families through educational programs, grants, scholarships and leadership opportunities."
Fundraising
The community is probably familiar with the healthcare foundation's annual fundraising events like the Power of Pink 5K, Casino Night and the 28th annual Charitable Classic Golf Tournament and Gala. These popular events are well attended and also make up much of the foundation's budget to support local health initiatives.
Power of Pink 5K, which has been held for more than 10 years, has raised about $120,000. All those funds are used to ensure underserved women and men in Haywood County are provided with free mammogram screenings. As of May 2019, the fund had provided 1,688 mammograms and follow-up procedures to 895 Haywood County residents.
SEE ALSO: 'Casino Night' fundraiser might be illegal
Funds from the golf tournament weekend and Casino Night help the foundation fund a number of health-related grants, scholarships and other initiatives. For example, the healthcare foundation took on the challenge of funding Waynesville Recreation Center's Base Camp on the Go program in an effort to provide a free mobile recreation program for children all over Haywood County. The mobile summer camp travels around to different communities in the summer and gave more than 800 children an opportunity to take part in activities like dodgeball, log rolling, fly fishing, environmental education, obstacle courses and more.
The healthcare foundation was able to raise $69,000 for Base Camp on the Go, which paid for the truck needed to travel around the county and a one-year salary for the program director.
"Base Camp on the Go had a huge impact on kids in the county — that's 800 kids being active during the summer. And it was done in partnership with the town parks and rec so we are trying to partner with people in the community to find out what the biggest needs are," said Foundation Chairman Anthony Sutton.
In addition to fundraising, the health foundation is also able to use the interest that accumulates annually from the county fund it administers. The estimated $20 million fund was created in 2014 using the money from the hospital sale and the money can only be used for health-related causes to benefit the people of Haywood County. Haywood County Commissioners chose the healthcare foundation as the fund administrator in 2016.
Health education
The foundation has also made a huge commitment to help Haywood Community College construct a new facility to train much-needed medical professionals. The new building is estimated to cost $7.2 million — $2.8 million of that will come from the Connect NC Bond revenue and the foundation has committed to paying off the $5 million debt service for the remaining cost.
For Sutton, the commitment to HCC achieves several of the board's priorities within one project.
"In order to maintain a sustainable community, we have to have health care, jobs, education and housing," he said. "The new HCC building will provide an education for our youth and health care benefits for the community plus we'll have more jobs filled," he said. "If we can keep our young people in the community after they graduate, we'll keep the brain drain from happening."
Sutton said the foundation hopes to be able to pay off the HCC construction debt within the next four to five years using part of the interest it collects from the hospital sale fund, but the foundation also encourages the community to get involved by making a private donation. The board is currently working on details for naming and sponsorship opportunities for the HCC health care facility.
The HCC building isn't the foundation's only commitment to education — the nonprofit also has awarded local schools with grants for health education and nutrition initiatives and has awarded about $56,000 in scholarships.
Each year the foundation gives two $1,000 scholarships to graduating Haywood County students who plan to pursue a career in the medical field; two or three $2,500 scholarships to students pursuing a nursing degree at HCC and one $12,000 scholarship to a student pursuing an Associate Degree in nursing at HCC in honor of Dr. Bennie Sharpton.
Grants
The Haywood Healthcare Foundation is in the midst of another grant cycle available for qualifying nonprofits, schools and government agencies. The deadline for Request for Proposals (RFPs) relating to unmet health care needs in Haywood County are due by 4 p.m. Thursday, Aug. 1.
While grant proposals must address a specific health-related program, materials or equipment, initiatives can range broadly from maternal/infant health, chronic disease-related initiatives, nutrition, substance abuse, dental care for an underserved population, mental health care, senior health care issues or environmental health issues.
Sutton said this round of grants doesn't have a maximum dollar amount because the board wants to see what the true need is and award funds accordingly.
Some of the grants awarded in the last several years have supported mental health needs, substance abuse and recovery, dental health needs, medical equipment for Good Samaritan Clinic (now Blue Ridge Health), fresh fruits and vegetables to students, eyeglasses for students, blood-pressure monitoring equipment for Haywood Vocational Opportunities (HVO) and much more.
Sutton said mental health and substance abuse are two of the biggest needs right now in Haywood County, but they're also the hardest issues to get people to support sometimes because of the stigma. However, Haywood County will be hard pressed to have a healthy community if those issues aren't supported and addressed. In the last five years, the foundation has given $33,700 to mental health initiatives and $21,200 for substance abuse programs.
"You can't candy coat those issues and you often can't get people to get behind substance abuse issues," Sutton said.
Donate to
Haywood Healthcare Foundation

Private donations are needed for the HHF to continue its mission of improving the health of people and families in Haywood County. For more information on how to donate or sponsor a HHF fundraiser, visit www.haywoodhealthcarefoundation.org/donate-non-profit-organization/.