Archived Outdoors
Nantahala District ranger to retire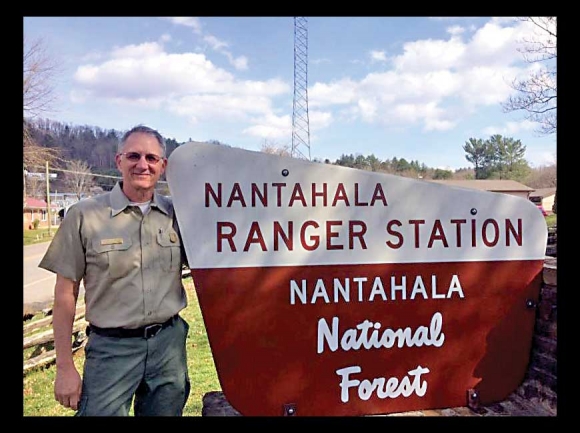 Mike Wilkins. Donated photo
After 29 years at the helm of the Nantahala District of the Nantahala National Forest, District Ranger Mike Wilkins is retiring.
Wilkins, who graduated from Virginia Tech in 1976 with a degree in forest resource management, began his career with the Florida State Forest Service and, after three years, began what would be a 40-year career with the U.S. Forest Service. Wilkins became the District Ranger for the Wayah Ranger District in 1990, which merged with the Highlands Ranger District to become the Nantahala Ranger District in 2007.
"The district is full of good people who are among the hardest-working and most dedicated that I have had the pleasure of working with," said Wilkins. "I am grateful to have been their ranger and I have treasured our time together."
In the last 29 years, a lot of Wilkins' time has been spent responding to natural disasters, including the Blizzard of '93, known as the storm of the century; Hurricanes Ivan and Frances in 2004; and the historic wildfire season of 2016. About 25 fires burned across 28,000 acres in the Nantahala District alone.
"I've been to probably 80 of those humongous fire events all around the country, but never thought we'd have them like that here," Wilkins said. "We normally have about 20 to 25 small fires per year and a big one, 300 to 500 acres, every three or four years or so."
Wilkins' parting words to forest users were a reminder to prioritize safety when visiting the national forest.
"I want our visitors to enjoy themselves, but I also want them to get home to their loved ones," he said. "Always be prepared, know where you are going, don't rely on a phone. A good paper map and compass should always accompany you."