Archived News
Gerrymandering ruling leaves NC districts in place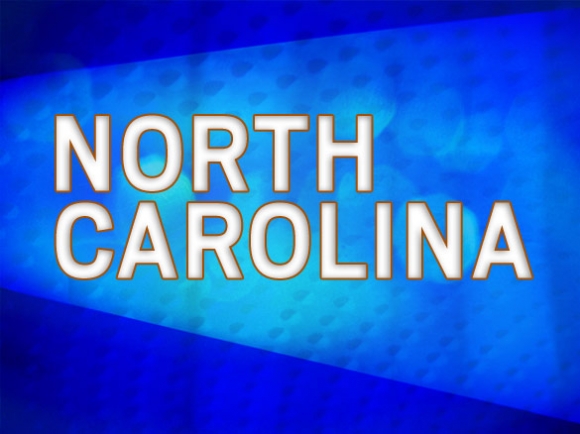 A June 27 Supreme Court decision not to get involved with politically gerrymandered congressional districts in Maryland and North Carolina means it's unlikely Asheville Republican Congressman Mark Meadows' Western North Carolina district will change before his presumed reelection campaign in 2020.
"It's really disappointing," said Dr. Steve Woodsmall, a Pisgah Forest Democrat who is thus far the only candidate to declare his intent to run against Meadows. "It's wrong. It really just shows that Republicans will do whatever they have to do to win, and it's really unfortunate particularly in our case that our current representative has done nothing to represent the people in this district, and we are still fighting an uphill battle to replace him."
The 5-4 decision in the consolidated Rucho v. Common Cause and Lamone v. Benisek cases came down on partisan lines, with conservative justices concluding that the judicial branch has no right to meddle in politically gerrymandered congressional districts, which are drawn up in state legislatures every 10 years.
The Rucho case originated in North Carolina when plaintiffs clamed that a 2016 congressional map was an unconstitutional partisan gerrymander. In January 2018, state courts agreed.
That fall, in the November elections, all 13 North Carolina congressional seats were up for election. A Smoky Mountain News tabulation shows that of the 3.62 million votes cast in those 13 races, 48.96 percent of them were for Democratic candidates, but Dems somehow walked away winning only 3 of 13 seats.
Supporters of the gerrymandered maps have pointed out — correctly so — that for more than a century, when Democrats controlled North Carolina's General Assembly, they, too, drew districts to their advantage.
"Two wrongs don't make a right," said Woodsmall. "Quite frankly, the Democrats have gerrymandered too. But I think, number one, they haven't done it to this extreme and number two, the Republicans, particularly in North Carolina, were just absolutely blatant about it."
Defendants in the Rucho case, meanwhile, continued to appeal the state court ruling until the Supreme Court agreed to hear the case this past January.
Reaction to the Supreme Court's ruling were likewise mixed; the North Carolina Democratic Party said that the Republican-controlled Supreme Court "failed to hold North Carolina Republicans accountable" for gerrymandering, while LGBTQ rights organization Equality NC said that gerrymandering had "systematically silenced the voices of our communities."
A June 27 statement issued by Mitchell County Republican Sen. Ralph Hise, who chairs the Senate Committee on Redistricting and Elections, lauded the ruling while opining that the judicial branch "shouldn't decide how many Rs and Ds" end up in Congress.
As a result of the Supreme Court ruling, that decision doesn't even appear to rest in the hands of the voters — instead, it rests in the hands of the majority party in the state legislature.
"The N.C. Supreme Court has already ruled on considering politics after other criteria, writing that 'the General Assembly may consider partisan advantage and incumbency protection in the application of discretionary redistricting decisions,'" said Hise in the statement. "Now that the U.S. Supreme Court has reached the same conclusion, all legal cases on this matter should end so we can move on."
Another suit, to be heard in Wake County July 15, challenges the legality of North Carolina's 2017 state legislative maps, which are also drawn by the state legislature.
Woodsmall thinks that case, if favorable to opponents of gerrymandering, could hold implications for congressional districts, which are due to be redrawn by whoever is in control of the General Assembly in 2022.
Meadows' district, covering all of Western North Carolina, includes only the westernmost portions of Buncombe County. In those precincts, he lost to 2018 challenger, Nebo Democrat Phillip Price, by a margin of 33,000 to 26,700 en route to a 178,000 to 117,000-vote victory district wide.
Southern and eastern portions of Buncombe County were drawn into Hendersonville Republican Congressman Patrick McHenry's district; in 2018, McHenry lost those precincts to the Democratic challenger by a 40,000 to 17,000 margin.
Price said on June 27 that he wouldn't run again with the current map, but Woodsmall remains undaunted by the gerrymandered district, in which he also ran in 2018 and finished second in the Democratic primary to Price.
"I'm probably more motivated now, because I think to make a statement and win in 2020 despite the fact that it's an unfair playing field would really make it even more rewarding that we threw out somebody who isn't doing his job," he said.
A statement from Meadows' office called the Supreme Court ruling a non-partisan victory for the democratic process.
"When Americans have more control over their own lives, that's a good thing — and the best way to achieve that goal is to put power in the hands of their local, more accountable governments," it reads. "Today's SCOTUS decision isn't a victory for Republicans or Democrats — it is a victory for Americans who believe states, localities and main street voters should have control over their political systems, not unelected judges and bureaucrats."