Archived News
State budget coming down to the wire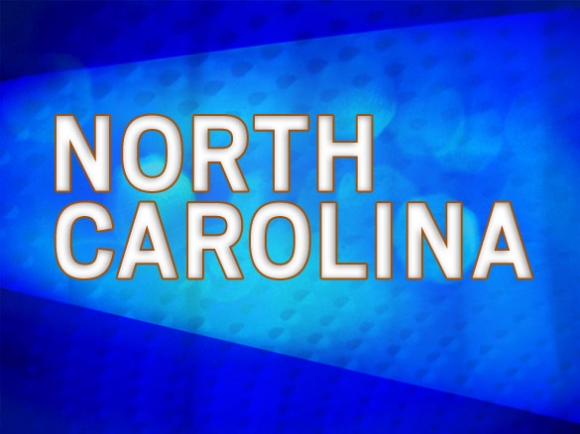 North Carolina Gov. Roy Cooper has a budget. The N.C. House of Representatives has a budget. The N.C. Senate has a budget. But as of now, the state of North Carolina does not.
As members of the General Assembly race to comply with a July 1 deadline for budget ratification, three competing versions are all vying for attention from lawmakers, who must act by Friday, June 28 in order to meet the deadline.
Currently, a committee comprised of House and Senate leaders is charged with drafting a final budget from the three competing versions, but Waynesville Democrat Rep. Joe Sam Queen continues to push for one critical component he says is non-negotiable.
"We will not negotiate Medicaid expansion away," Queen said. "We are all continuing to work with Gov. Cooper to ensure that Medicaid expansion is in the final budget, but for now the Senate and House are working behind closed doors."
Queen ran on Medicaid expansion last fall, and has touted incessantly the economic and health benefits of doing so.
"This budget is about the $5 billion we would bring back to North Carolina with Medicaid expansion," he said. "This money belongs here in our state, helping our citizens, and creating 40,000 new healthcare jobs."
North Carolinians already pay more than $1 billion in taxes for Medicaid, but don't get anything for it. Currently, more than two-thirds of the cost of Medicaid is funded by the federal government, but Republicans have blocked Medicaid expansion because the federal government would only fund 90 percent of that over the next few years, requiring a matching contribution from the state.
"We will not negotiate away healthcare for half a million citizens that we have already paid for," Queen said. "This budget is about saving 1,000 lives every year, and insuring 500,000 hard-working, low-wage workers."
On June 24, a press release from the office of Senate Leader Phil Berger, R-Rockingham, issued jointly with N.C. House Speaker Tim Moore, R-Cleveland, said that they would delay the introduction of the budget in order to give Cooper more time to offer up compromise proposals.
"Last week, we hoped to have the budget read in by this evening," Berger and Moore said. "We are delaying that schedule to maximize the time for Governor Cooper to respond to our offers from our Friday morning meeting. We have requested specific compromise proposals from the Governor for two weeks and he has not provided any. We hope he does so soon."
The release follows almost a month of back-and-forth between Cooper and the Republican-controlled legislature.
On June 11, legislative leaders asked Cooper for a list of proposals that would earn his support of their budget. The next day, Cooper sent along his entire budget, and by the next week told legislators that he'd veto the budget unless Medicaid expansion was part of it.
Berger and Moore then proposed a special session of the legislature to address Medicaid expansion, a proposal that was rejected by Cooper.
Queen, speaking from Raleigh the afternoon of June 25, said he hoped Republicans would release their proposals soon.
"We haven't seen the budget," he said. "We haven't even smelled it, but we understand it's in the building."
He also said that Republicans had been caucusing all morning, and that it could be presented later in the day but if it's not, that could indicate dissention in the ranks.
"They won't run it if they can't pass it," Queen said. "And we've seen no good signal that there's anything to do with Medicaid expansion in it."
Queen said Cooper remains resolute in his vow to veto any budget not addressing Medicaid expansion, and now that Republicans no longer enjoy a veto-proof majority in the legislature, the impasse looks like it will drag out past July 1 anyway, having a minor effect on some state operations.
Look for more on this developing story in next week's issue of The Smoky Mountain News, on stands on Wednesday, July 3.