Archived News
Cherokee constitution resolution withdrawn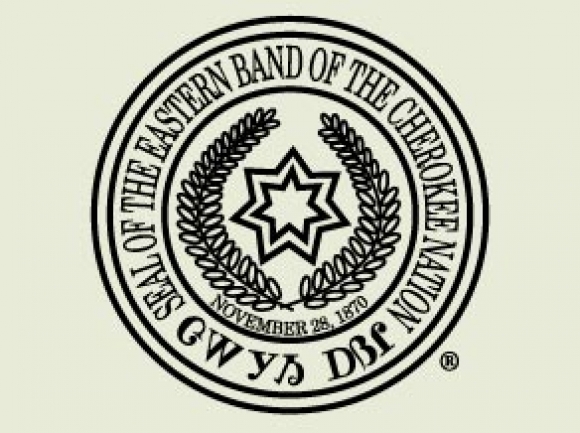 An effort to get a proposed constitution on the Cherokee ballot as a referendum question this September will not come to fruition following Tribal Council's June 13 vote to withdraw the legislation.
"I brought this up at the community club meeting the other night in Cherokee County, and the general consensus on what I'm hearing is they don't believe it's ready," Chairman Adam Wachacha said as the conversation began in council.
That same sentiment was echoed by councilmember after councilmember.
"I think if this were to go out to a vote, my concern is people would just think of the word 'constitution' — we always hear it's needed, so I'm going to vote on it because we need a constitution but I don't really know what's inside of it," said Councilmember Jeremy Wilson, of Wolfetown. "At the end of the day, this is going to be the ultimate document that supersedes everything we operate on now. And so when you go to vote on it and it were to pass, after that this is what we have to work on, and if it's not ready I think we're going to be digging ourselves a hole so deep that it's going to be a bigger problem than what it already is."
Since 2017, Citizens for a Constitution has been working to develop a draft document to replace the Eastern Band of Cherokee Indians' Charter and Governing Document, adopted in 1986. The group, with a core membership of five, sought input from community members through outreach meetings and comments on its website as it developed the draft, first presenting it to Tribal Council in February.
Charters, like that under which the tribe now operates, are meant to govern organizations and corporations, while constitutions are meant to define the relationship between a government and its people — by adopting a constitution, the tribe will find itself on more even footing when dealing with other government entities, and tribal members will see their rights better protected as their government's powers are better defined, working group members say.
"All the proposals brought forth were brought forth by the community," working group member Bo Lossiah told Tribal Council Feb. 7, when the referendum question was first presented to Council. "It's nothing that an agenda is set for."
The group had hoped to have a final version of the document approved for referendum in March, when candidates began campaigning for the June 6 Primary Election, but the absolute deadline for any item to be added to the September ballot was earlier this month. The document's failure to gain support from Tribal Council June 13 means that it will not go before voters in the coming election.
In addition to appearing on the Tribal Council agenda in February and June, the constitution issue was the subject of two work sessions this year, Feb. 28 and June 3.
"The level of discussion needed for this topic is great, and the time needed is extensive, neither of which we can accomplish in the 10 minutes allowed on today's agenda," working group member Anita Lossiah told Tribal Council June 13.
Therefore, she presented four options for Council to consider: approve the entire document for referendum, vote on individual changes to the charter, put out a referendum vote for public opinions on items in the constitution or withdraw the document for further review.
"I think you have a good framework, and I think that's what it is right now," said Councilmember Tommye Saunooke, of Painttown, during the June 13 meeting. "It's not ready for our people to vote."
Councilmembers said that the document had various contradictions and inconsistencies that needed to be addressed, and some questioned whether creating an entirely new document was the best way to go. Vice Chairman David Wolfe, of Yellowhill, said he'd rather start out by adding in language creating the judicial branch of government to the existing charter. The tribe's current governing document outlines only two branches of government, the executive and the judicial. A preamble could then be added and the document's title changed, he said, making it a constitution.
"A lot of the laws in the charter actually come from Lloyd Welch, some of the same verbiage, same ideas come out of the Lloyd Welch," said Wolfe, referring to a former constitution of the tribe enacted in 1868. "It seems like we're kind of shoving those to the side."
While the proposed constitution isn't ready to go to a vote, said Wilson, a lot of good has come of all the recent discussion about that possibility. For a long time, he said, the constitution group has struggled to get people to pay attention to the effort to draft a new governing document and to give their input on the process. But now, that discussion is filling the pages of local news outlets and conversations between friends and neighbors.
"I think the wisest thing to do right now is option number four, withdraw for further review. But take that momentum you have right now with the attention that it's getting, and take advantage of that opportunity," said Wilson.
Anita Lossiah ultimately took Wilson's advice.
"We certainly do want to continue this work and focus on the comments from today and additionally receive additional comments from of course the attorney general's office and legal counsel from the Council, and also the judicial branch," said Anita Lossiah. "At this time I would like to withdraw this resolution for further review."
Editor's note: This story was reported using online meeting videos, as Tribal Council's April 2018 decision to ban non-Cherokee media from its chambers prevents The Smoky Mountain News from attending in person.
Weigh in
The current draft constitution is posted online at www.sgadugi.org, the website of Citizens for a Constitution.
In addition to viewing the current draft, site visitors can view upcoming meeting date and submit comments on the proposals.