Archived News
Rep. Queen invites labor secretary to Oconaluftee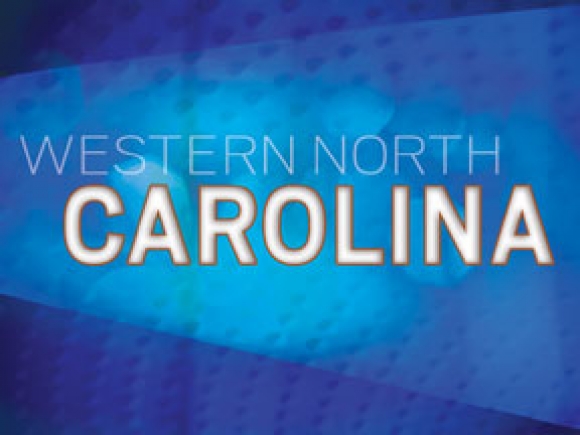 In an effort to save the Oconaluftee Job Corps Center from being shut down, N.C. Rep. Joe Sam Queen, D-Waynesville, has invited state and congressional leaders to come see the center's successes in person.
The U.S. Department of Labor announced May 24 that Oconaluftee would be one of nine CCC Job Corps centers nationwide slated for closure while another 16 centers, including LBJ Job Corps Center in Franklin, will be transitioning to private management.
Queen sent a letter last week inviting Secretary of Labor Alexander Acosta and his staff to join him for a tour of the Job Corps facility to reconsider its closure. The same offer was extended to North Carolina's Republican Congressmen Sen. Richard Burr, Sen. Thom Tillis, Rep. Mark Meadows as well as N.C. Sen. Jim Davis, R-Franklin.
"The Oconaluftee Job Corps is an incredible benefit to the Cherokee Community," said Queen. "The center is an incredible supporter of local small businesses, and it is a bright light in Western North Carolina."
According to the press release, the USDA's decision to get the Forest Service out of operating the centers was made after a close review of all CCC operations and performances. Of the 125 centers in the U.S., over 75 percent are already under private management while the remaining centers — located on federal lands — are operated by USDA or Forest Service staff.
"This action creates an opportunity to serve a greater number of students at higher performing centers at a lower cost to taxpayers by modernizing and reforming part of the Job Corps program," the press release stated. "The U.S. Department of Labor reviewed the CCCs performance and outcome measurements, internal controls, capacity and proximity, costs, and ongoing needs of each CCC against the overall Job Corps program to determine the best path forward."
In his letter to Acosta, Queen pointed out that the Oconaluftee Job Corps Center, which is managed by the U.S. Forest Service, is ranked 18 out of 124 centers in the nation. It's top performance record is what makes it difficult to understand why Oconaluftee is on the chopping block.
The program at Oconaluftee provides at-risk youth ages 16-24 a chance to get their high school equivalency, learn important life skills and train in a high-demand trade. Modeled after the Civilian Conservation Corps established during the Great Depression, the program has trained and educated more than 2 million students at more than 100 Job Corps centers across the country.
The Oconaluftee center also provides a workforce pipeline for regional industries like Asplungh, Blue Ridge Home Health Care, Coca-Cola Corporation, the U.S. Department of Interior and the U.S. Forest Service. With Job Corps center staff helping students with resumes and interview skills, students who graduate from the program have a great shot at landing good-paying jobs locally.
"In the past two years, 14 CNA-prepared students took jobs in nursing homes in Cherokee and Sylva. Another eight are working for Asplundh in Swain County, and even more have stayed in the area after finding permanent employment," Queen wrote. "The Oconaluftee Job Corps is responsible for helping young adults find these good, quality jobs in rural towns and communities."
Job Corps is also a highly utilized resource in the community as the students have completed hundreds of hours of volunteer labor for community projects.
The announced Job Corps closures will result in the loss of more than 1,000 Forest Service positions. The Department of Labor is accepting public comment on the pending closures through July 1, which gives some people hope that Oconaluftee and others can be saved.
However, a student at the Oconaluftee Center told The Smoky Mountain News last week that students were already beginning to transfer to other centers while others were given departure dates. Everyone has been given notice to vacant the center by Aug. 31.
Job Corps supporters were given a little hope when Sen. Steve Daines made a call to President Donald Trump and convinced him to keep Anaconda Job Corps Civilian Conservation Center open because of its importance to the economy in southwest Montana.
The Smoky Mountain News reached out to the offices of Burr, Tillis and Meadows for comment on the issue but haven't received a response.
To leave a comment regarding the closures, visit https://tinyurl.com/y5hptts4.