Archived News
Franklin cuts nonprofit funding from budget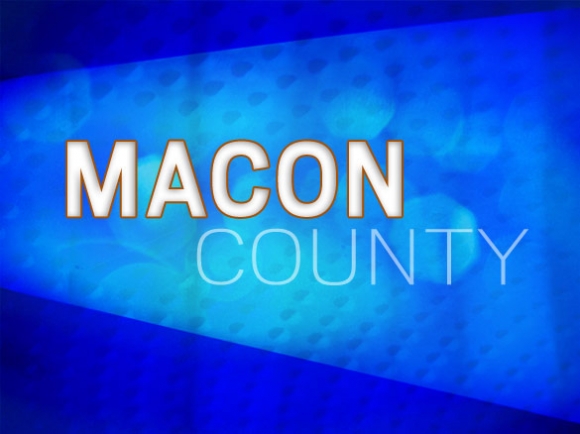 The town of Franklin's adopted 2019-20 budget will not include funding for local nonprofit organizations as it has in the past.
The town typically allocates $40,000 a year for the nonprofit funding pool, which provides up to $5,000 grants for nonprofits through an application process. Then those applicants come before the town council in September to plead their case for funding. Though the funding pool has been a major help to struggling nonprofits trying to provide much needed services to residents, it's also received a good amount of criticism in recent years.
Franklin resident Angela Moore has appeared before the town council for several years in a row asking the town to stop donating taxpayer dollars to nonprofits of their choice. While she didn't speak at the public hearing for the budget this year, council had already decided to reallocate the $40,000 elsewhere in the budget.
The town council members have gone back and forth on the issue — realizing it's controversy and also knowing those local nonprofits that receive town funding are providing valuable services to the town's citizens that the town isn't able to provide. Some of the nonprofits that have received funding from the town include Appalachian Animal Rescue Center, Macon County Arts Council, Community Care Clinic, KIDS Place, Macon County Care Network, Macon County Historical Society Museum, Macon New Beginnings, Read2Me, Scottish Tartans Museum and the Literacy Council.
While all these organizations are working to address things like affordable health care, homelessness, rehoming stray animals, literacy and child abuse, the town council was finding it more difficult each year to pare down the requests.
The council is also trying to maintain a low property tax rate while continuing to meet the increasing costs of running a town. Franklin Mayor Bob Scott said choosing which nonprofits to fund became challenging and that perhaps it shouldn't be a government's role to choose which charities to support.
"If we can't fund them all, we begin to make enemies. We were trying to cut back everyone's request trying to equalize it to give everyone and it doesn't work," Scott said. "And also I'm just not sure if we should be in the business of deciding who deserves it more."
In 2017, the town had 13 local charities requesting a total of $52,250. In 2016, there were $58,000 in requests compared to $66,000 in requests for 2015.
Besides the questionable role of government in funding nonprofit charities, Scott said it was difficult for council members to remain objective in the decision-making process because most are involved in community work and have nonprofits they support more than others.
"I feel like that money we had in the budget could probably go to serving a greater good of the town," he said.
Councilmember David Culpepper said the question had been brought up during past budget talks but that this year everyone seemed on board with finally doing away with the nonprofit pool.
"I think everybody had an idea of what they wanted to do with money instead and also the thinking was it might not be ethical to tax people and dole out the money how six people see fit," Culpepper said. "Not that I don't want to support nonprofits, but I'd like the town to find another way to help support them."
He would like to see the town help facilitate some kind of event downtown where funds from a dunk booth or some type of auction could go to support local charities. He said he'd be more than willing to let people dunk him or to take a pie in the face for a good cause.
Councilmember Barbara McRae said the nonprofit pool was originally created to cut down on groups coming before the board every month asking for different funding requests. At least this way there was one pot of money and one application process for everyone once a year, but still it became too cumbersome.
"A part of me hates see it go because it really helped some nonprofits but questions always questions arise and you have your friends there asking for money. It's a hard decision. How do you judge what's more important — literacy or food?" she said.
So, where was the $40,000 shifted to in the budget? It doesn't seem to be allocated to specific line items yet, but Town Manager Summer Woodard mentioned a few ideas council members had brought forward, including putting $15,000 toward a public art project and $20,000 to perhaps partnering with the county to hire an addiction specialist to work with inmates in the jail.
Franklin isn't the only government body that has supported nonprofit causes in Western North Carolina. Macon County recently approved its community funding pool within the 2019-20 budget. The county also has an application process but has a separate committee to review the proposals and recommend allocation amounts for the commissioners to approve. The county used to budget $50,000 a year for the CFP, but increased it to $75,000 in 2017. Requests to the county for funding have come in over $150,000 a year.
The Town of Waynesville also has a similar grant funding program for nonprofits providing valuable services to its residents, though the allocations have decreased in recent years and the application process has become more competitive. In the 2017-18 budget, the town allocated $119,000 compared to $163,000 in 2016-17.