Archived Outdoors
The Naturalist's Corner: 20 years are in the can; as they say in the biz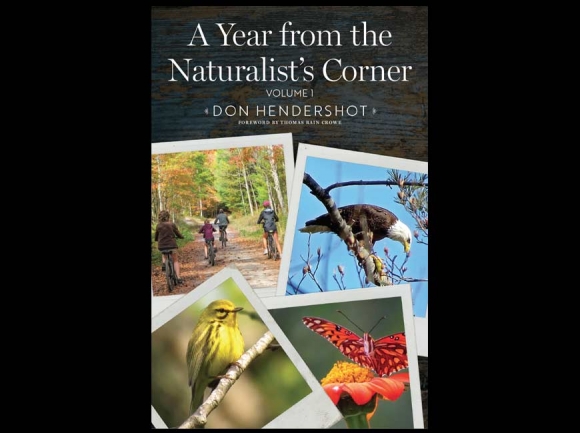 I can't, thinking back now, remember what the two floors below us were at 9 Main Street, in 1999 when this adventure known as The Smoky Mountain News took flight. I can, however, testify those five or six of us stuck around in the nooks and crannies of that third floor, all with electric heaters under our desks during the winter of 1999 were not thinking about where or what The Smoky Mountain News would be in 20 years.
But here it is 20 years later and many of us with cold toes in 1999 are still affiliated with SMN. Many new are now affiliated and many have come and gone, but I dare say SMN holds a special place in the heart of most.
Back in the day we were younger and sprier and wore many hats. This was before multi-tasking was a word – we called it working at SMN. I was the primary outdoor/environmental writer plus covered a news beat that included Macon, Swain, Jackson counties and the Eastern Band of Cherokee Indians. But one of my most cherished tasks was producing my weekly column The Naturalist's Corner. Twenty years later "The Naturalist's Corner" is still in print.
Recently with the blessings and support of SMN, I began reviewing those 20 years of columns, plucking 52 out for various reasons and put them in book form — A Year from the Naturalist's Corner: Volume 1 — which SMN published. In the introduction to the book I tried to put into words what it was like writing the column for SMN:
"I am indebted to Scott [McLeod] and Smoky Mountain News for giving me free rein with the Naturalist's Corner. The column is not your typical 'hooks and bullets' fare. It is, rather, a window on the natural world that opens from the perspective that nature is not something separate from us and that we are inextricably linked to the web of life. A perspective that resonates from Thomas Berry, 'The universe is a communion of subjects, not a collection of objects.' And from Chief Seattle, '"Man did not weave the web of life; he is merely a strand in it. Whatsoever he does to the web he does to himself.'
"The Naturalist's Corner as a weekly column does not have a particular focus other than some connection to the natural world. It focuses, instead, on current issues, observations and/or experiences. These are generally different each week and could range from national, regional or local environmental issues/concerns to area hikes/field trips or to Cope's gray treefrogs that show up on my doorstep."
People sometimes ask how, after all these years I still find things to write about. Well, it's not difficult. Nature presents a new palette everyday, either new subjects or old subjects in new light. If one is receptive to the nuances of nature, it is a never-ending source of inspiration.
Here's hoping the Naturalist's Corner window remains open.
Don Hendershot is a naturalist and a writer who lives in Haywood County. He can be reached at This email address is being protected from spambots. You need JavaScript enabled to view it.