Archived News
2005: State passes education lottery system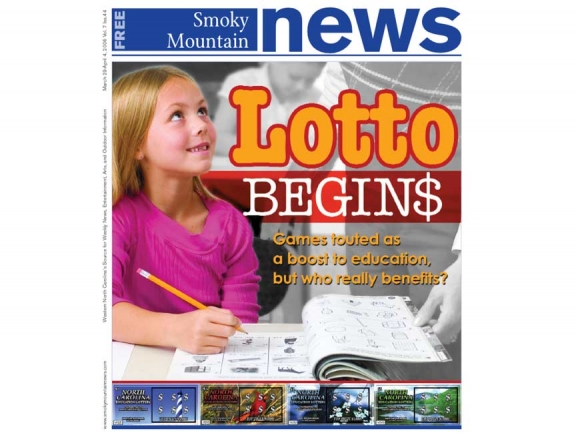 Nearly 15 years after the North Carolina General Assembly narrowly passed a bill establishing an education lottery system, state legislators and local school districts are still arguing over how the revenue should be spent.
Before 2005, North Carolina was the only state on the East Coast without a state-run lottery system. When the legislation came up for a final vote in the Senate, it was tied 24-24, and then Lt. Gov. Beverly Perdue broke the tie with her affirmative vote.
When you start off without much consensus, chances are building consensus around how the money will be spent is also going to be a challenge. Other states seemed pretty pleased with how their lottery had rolled out — Georgia and Florida both decided to use a majority of the money to pay in-state tuition for students who maintained a B average in high school and into college — but it was obvious N.C.'s funding formula wasn't going to be so simple.
Touted as an education lottery, the reality was that only one-third of the lottery revenues was slated for education with half of that going to pay for teachers and staff to reduce class sizes and the remainder going to school construction and college scholarships based on the student's financial need.
Today, the lottery generates more than $2 billion a year — about 62 percent is returned to lottery players through prizes while another 11.4 percent goes to administrative costs and retailer commissioners. That leaves about 26 percent — or $516 million — of the revenue for education each year.
Even as the first day of lottery sales approached in late March 2006, state and local officials were still debating how the money should filter down to local school systems. When The Smoky Mountain News was reporting on the issue in 2006, the funding formula did not seem to give western counties a fair shake when it was the western county school systems that perhaps needed the funding the most.
The state decided to distribute money based on each county's tax rate instead of on a per pupil basis. It would stand to reason the state might try to help supplement the school budgets in counties with a low tax rate or small tax base but instead the idea was to give a smaller portion of lottery proceeds to counties that had a tax rate below the state average. With a statewide tax rate average of about 66 cents per $100 of assessed value at the time, all of the western counties in Smoky Mountain News' coverage area fell well under that average.
Dr. Anne Garrett, superintendent of Haywood County Schools at the time, said Haywood and other western counties could miss out on hundreds of thousands of dollars when it comes to school construction projects based on the unconventional formula. Haywood and other school officials in the region wrote letters to state legislators calling for equal funding based on student capita.
But Rep. Phil Haire, D-Sylva, who represented Haywood, Jackson, Macon and Swain counties in 2006, said it was too early to change the new law without knowing what kind of revenue would be rolling in from the lottery.
"Anytime you start something up, you're going to have perhaps a few little glitches. That formula — it's not set in concrete," Haire said during a 2006 interview with SMN. "I think it's hard to fix something before we know what the problem is. Let's wait and see."
Aside from the funding formula, school officials were wary of creating the lottery because they didn't want to see legislators use that additional revenue to supplant the state funding already dedicated to public education. Haire assured voters that the lottery revenue would be "icing on the cake" in addition to the current levels of state funding.
"It specifically states in the bill that it will not supplant [current state education spending]," Haire said.
Despite Haire's assurances, that's exactly what happened, and school systems have said they receive less funding each year for school construction. Before the lottery was created, the counties received state funding for capital projects through the ADM (average daily membership) allotment, but now that money has disappeared.
"ADM is what the state used to give us, but that went away and they supplanted that with lottery funds," Dr. Bill Nolte, superintendent of Haywood County Schools, said in 2016. "In an ideal world they would have not supplanted the ADM and they would have given us the lottery funds. And as sales increased across the state, funding would increase, but instead it's been cut in half."
The funding levels are also more unpredictable, making long-range planning for school systems nearly impossible. Haywood County started out getting $373,459 in 2007 from lottery funds and received just over $1 million in 2011 when the state was receiving federal stimulus dollars, but that allocation was cut in half the next year. Haywood County only expected to get $179,000 in 2016.
Legislators on both sides of the aisle have been disappointed in how the lottery has played out. Rep. Kevin Corbin, R-Franklin, a former Macon County school board chairman and county commissioner, told SMN in 2016 that the lottery was sold to the public based on the fact that 40 percent of the revenue was supposed to go to schools for construction costs.
"The fact is the current year that we're in right now, it's not 40 percent of the proceeds but 17 percent of the proceeds are going into education, so that needs to be corrected," he said.
Rep. Joe Sam Queen, D-Waynesville, said it's a fairly easy problem to fix since legislators have the authority to change the lottery funding formula.
"Lottery monies have been moved around, but we need to put a lockbox on it," he said. "I'd be OK with the lottery if it still went to education like it's supposed to."