Archived Arts & Entertainment
Comedy star Ken Jeong brings stand-up to Harrah's Cherokee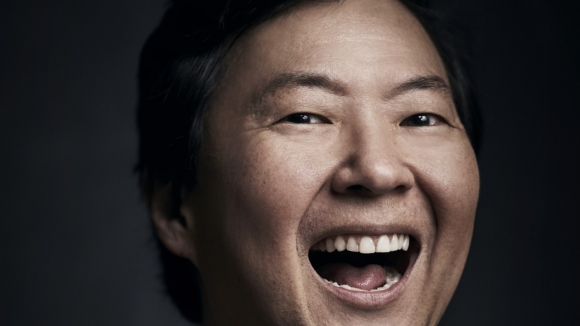 Actor/comedian Ken Jeong will be performing live at 9 p.m. Friday, May 31, at Harrah's Cherokee Casino Resort Event Center.
Jeong is known for his roles in box office hits "The Hangover," "Crazy Rich Asians," "Role Models," and as a judge on the hit TV show "The Masked Singer." Jeong returned to his stand-up roots for his first-ever Netflix comedy special, "Ken Jeong: You Complete Me, Ho" that launched globally this February.

Tickets start at $32.50 per person. For more information and/or to purchase tickets, go to www.harrahscherokee.com and click on the "Events" tab.

Smoky Mountain News: When was the first time you laughed so hard that it hurt?
Ken Jeong: Watching Eddie Murphy as a kid. My first exposure to standup comedy.

SMN: Do you remember the first night you took the stage to do stand-up? Where? When? What sticks out most in your memory of that moment?
KJ: The first time I ever did standup was at a bar in Raleigh, North Carolina, called the Berkeley Café. I remember doing just okay, but I loved every moment of it. I remember doing a lot of crowd work and improvisation even back then.

SMN: Where do you draw inspiration for material from? And how often does inspiration strike? Are you constantly observing thing to remember or write down?
KJ: Real life is my inspiration, and it strikes organically. Sometimes I write it down or leave a voice memo on my phone.

SMN: When you're onstage, and your set in heating up, where do you go in your head and mindset? What are you seeing and feeling up there?
KJ: Great question. If the set is going well and the audience is responding, your confidence grows and everything slows down in a good way. You take your time and really have an opportunity to perfect your delivery of your material.

SMN: And though these new avenues of exposure for comedians are popping up — Netflix, Hulu, YouTube — what does that mean for the genre as a whole?
KJ: The more the merrier. Because of Netflix and the resurgence of live comedy, it is leading to a more diverse, enlightened community of comedians and that's a great thing.