Archived News
Marquee Maggie mayoral matchup expected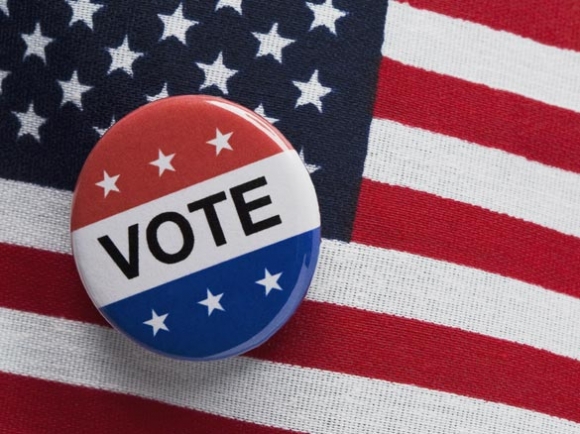 With municipal candidate filing little more than a month away, the race to replace outgoing Maggie Valley Mayor Saralyn Price will likely involve two current members of the town's board of aldermen.
"It's game on," said Alderman Dr. Janet Banks. "I am off and running."
Banks, a Democrat, told The Smoky Mountain News in January that she was hoping to replace Franklin Mayor Bob Scott of Franklin as the district's representative in the N.C. League of Municipalities and that if she wasn't selected, she'd consider a run for mayor of Maggie Valley.
She wasn't chosen for the position, so on May 27 Banks confirmed that she would forego re-election to her board of alderman seat in favor of mounting a mayoral campaign. If she loses, she'll be off the board.
Her likely opponent, Alderman Mike Eveland, told SMN May 28 that he'd "probably" run for mayor. If he loses, he'll return to his post as alderman until that term expires in two years. Eveland is registered as unaffiliated.
Whether or not Eveland joins the race, competition is expected to be vigorous in Maggie Valley because the jurisdiction is home to so few registered voters, making campaigning a very manageable endeavor.
In 2015, Saralyn Price won her mayoral campaign as a write-in with 233 votes. Trailing her was Justin Phillips with 84 votes and Jasay Ketchum with 27.
Four years before that, Ron DeSimone won Maggie's mayoral race with 215 votes, besting Roger McElroy by 74 votes.
In addition to Banks, Alderman Phillip Wight's term will also expire this year; Wight said months ago it was still too far out to decide if he'd run for re-election, but with Banks' recent announcement, that means there will be at least one and maybe two seats available on the board of aldermen.
Municipal candidate filing begins at noon on Friday, July 5 and runs through noon on Friday, July 19. The deadline to register to vote is 5:30 p.m. on Monday, Oct. 7. Early voting starts on Wednesday, Oct. 16 and ends on Saturday, Nov. 2; times, dates and locations for early voting will vary by city and county. Election day is Tuesday, Nov. 5.
For more information on voter registration, polling places absentee ballots and more, visit www.haywoodcountync.gov/173/.