Archived Arts & Entertainment
Out of sight ain't out of mind: Grizzly Goat to kick off CMMF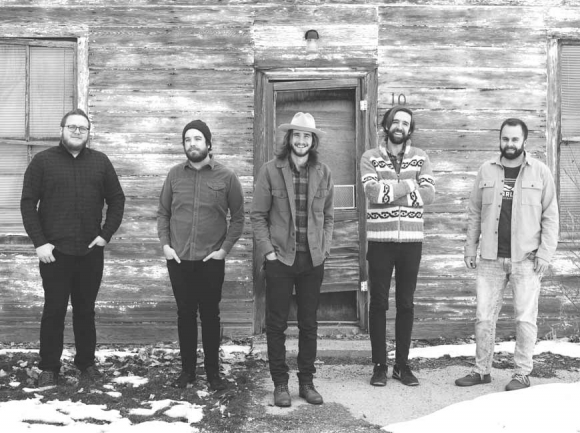 Grizzly Goat.
Up-and-coming on the Americana/indie scene, Grizzly Goat was formed in Provo, Utah, and is now based in Knoxville, Tennessee.
The music is, as the band's name suggests, undomesticated. Grizzly Goat's blend of folk-rock spans the entire breadth of the Americana genre — from soft and sincere campfire ballads to rocking electric harmonica solos on top of pounding drums and flailing banjo.
The quintet will be kicking off the Cold Mountain Music Festival during a special pre-festival performance at 7 p.m. Thursday, May 30, in the Queen Auditorium at the Folkmoot Friendship Center in Waynesville.
Tickets are $10, with all proceeds going to continued programming at Folkmoot. For more information and/or to purchase tickets, call 828.452.2997 or visit www.folkmoot.org. Tickets can also be purchased at the door day of show.
Smoky Mountain News: How much has the original intent of the sound and purpose of the band changed or stayed the same since this musical journey began?
Guitarist/singer Nate Waggoner: Oh man, we're hardly the same band. It's like asking an old Live Oak what it was like to be a sapling. Technically, it's the same tree, but you wouldn't know it by looking at it.
SMN: What is it about Americana/folk and bluegrass music that speaks to you?
Mandolinist/singer Ben Gibson: To me, Americana is an honest and transparent form of art, and I think that's why we're drawn to it. We like to compare our songs to a journal entry or a campfire story. A journal entry doesn't need a glitter pen, a campfire story doesn't need a projector screen and hand puppets. Communication person-to-person needs no distraction — or at least we prefer it that way.