Archived News
Town of Highlands making broadband progress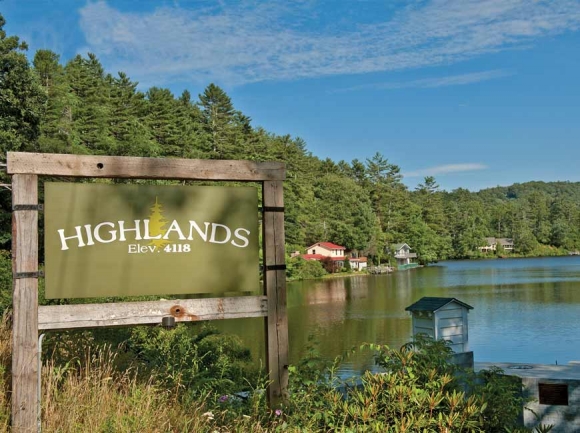 The town of Highlands is making major headway when it comes to providing broadband internet services to its rural residents, and Mayor Patrick Taylor wants the county's financial support to keep the progress going past the town limits.
Limited access to high-speed internet in the mountains has been a challenge for all the western counties. Local governments have made expansion and access a priority in recent years but have somewhat felt helpless in the process. With a law prohibiting governments from being a utility provider, local officials have to rely on providers to expand service by installing more infrastructure. However, providers aren't willing to to install expensive new technology in sparsely populated areas because they'll never see a return on their investment.
The town of Highlands has been working on bringing better broadband to its residents for more than 10 years, but legislation passed in 2011 prohibiting local governments from competing with private providers — House Bill 129.
"Then HB 129 became law in 2011, which effectively stopped that progress but we still had a need and we continued to talk to providers," Taylor said.
Highlands decided to take matters into its own hands and filed a complaint with the FCC regarding the law. The FCC then struck down HB 129 in 2014, which allowed Highlands to start its own internet provider.
"When the FCC overturned 129 we began Altitude Community Broadband starting with the 5 miles of fiber we already had," said Highlands IT Director Matt Schuler. "Then the Sixth Circuit Federal Court overturned the FCC ruling, once again blocking towns from being a service provider. Since then we've been working to get out of the business of being a provider."
Altitude Community Broadband has been operating on a small level for a number of years and serves residents within the town limits and even some outside the limits if a strong enough signal can be reached. The network includes about 10 miles of fiber optic cables that are able to provide its 300 customers with speeds up to 50 mbps.
Now Highlands has figured out a way to change its service model and wants the county to be a funding partner. In speaking with a number of providers, Schuler said they found a company, Wide Open Network that "had a completely different way of thinking about broadband."
"Their idea is to do broadband the same way we do transportation so not every person has to build their own road to their house — we all use the same roads," he said. "The idea is to run fiber to each house and allow all utilities to provide services on that fiber. The homeowner is allowed to choose which services they want. Wide Open takes care of the line maintenance so it reduces the cost for providers."
VLAN technology is what will allow any utility to hook up to the fiber lines. Taylor said Highlands has borrowed $4.6 million for the project and plans to award the construction contract to JBL Communications LLC for aerial fiber. Getting fiber to all 3,000 customers in Highlands will take about 300 days to complete.
Taylor asked commissioners to consider a capital investment of $250,000 a year for the next four years to support the project that should have a major impact on the county's economic development, medical access and educational access. The term of the loan is 15 years for the town of Highlands.
"We invite you to become a partner with us — this is something that will impact Highlands and everyone in the southern part of county," he said.
Commissioners didn't offer much feedback on the idea, but will probably discuss it as budget talks continue for the 2019-20 fiscal year.