Archived News
New Shining Rock board chair Haynes speaks out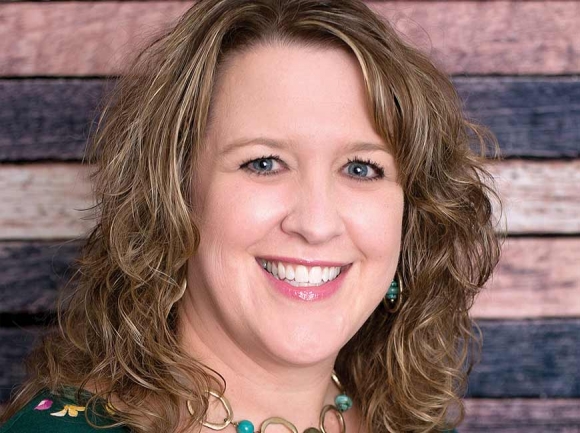 Michelle Haynes
It's been a tumultuous couple of years for Shining Rock Classical Academy, which has dealt with a variety of administrative and educational issues since even before opening in 2015. Anna Eason, one of SRCA's founding members, served as chair of the board of directors since January 2017. During that time the board has been faced with ongoing personnel scuffles with the founding Head of School Ben Butler resigning in October 2017, the hiring of a second Head of School Nathan Duncan in 2018 and his termination in January 2019.
Now in the process of hiring its third head of school, the board is faced with parent-filed grievances against its current interim — and, possibly, future — Head of School Joshua Morgan. Into all that now steps Michelle Haynes, who has been on the board for 11 months and was elected chair May 15, replacing Eason, who will remain on the board. Haynes, a Haywood County native and Tuscola High School graduate, earned her bachelor's degree from North Carolina State University and her MBA from Montreat College. She currently has a second-grader at Shining Rock and a freshman at Tuscola High School.
"I have always been a dedicated volunteer in my children's schools and decided to commit my efforts to the SRCA board," she said. "As a parent, community volunteer, church treasurer and finance committee chair, a former entrepreneur and the current business services director for Haywood County's Health and Human Services, I offer a variety of skills to help the board, and therefore the school, continue to succeed."
Haynes said she's "passionate about education" and believes that Shining Rock is "a great option where the focus is on rigorous academics, our core values and outdoor education."
She's got her work cut out for her, beginning with the grievances filed against Morgan and then with the hiring process that will find Shining Rock's third head of school in four school years. On top of those immediate issues, she assumes the chair as the school works to address low test scores.
Smoky Mountain News: As incoming chair, what is your focus moving forward? Facilities? Test scores? Human resources? Something else?
Michelle Haynes: The Board's focus remains to be the strategic plan developed earlier this year: High Performing School, Steady and Certain Enrollment, Welcoming and Relevant School Culture, Facility Development, Financial Responsibility and Governance.
SMN: When was the first time you heard about the allegations against Mr. Morgan?
Haynes: The SRCA Board takes all grievances seriously and handles them according to the Grievance Process outlined in the handbook. The Board is unable to comment on any grievances or personnel matters.
SMN: Anything you'd like to say about Mr. Morgan generally?
Haynes : Mr. Morgan has a great understanding of Core Knowledge (curriculum) and tracks data to align our curriculum with the state standards to help improve growth and performance.
SMN: What's the timeline for the head of school hiring process moving forward?
Haynes: We have not yet made a decision on a school director. Additional time is needed to make sure the person chosen can provide stability and consistency, and will be a good fit. Our focus continues to be on educating the students. With less than one week of class remaining, we will use the summer break to finalize the school director position.
SMN: In general, if any job applicant has formal grievances filed against them with Shining Rock's board, how does that affect the hiring process (if at all)?
Haynes: If a candidate has a current grievance, we allow the grievance process to be completed prior to making any decision. Again, we take all grievances seriously and follow the process outlined in the handbook. As with our legal system, all persons are innocent until proven guilty.
SMN: Some parents say this board isn't capable of making a sound decision in the hiring of the next head of school. How do you respond to that?
Haynes: The board is comprised of volunteers who have the best interest of the SRCA community in mind when making decisions. We are committed to the success and growth of the school and always strive to make the best choices by putting the school above self. We understand that parents are frustrated by the short tenure of the previous directors and by the lack of publicity around the board's reasons for their dismissal. However, as with any business/organization, the board is bound by law in disclosing these types of personnel matters.
SMN: This board has struggled in the past with transparency as well as with open meetings laws, public notice meeting requirements and closed session transparency laws. How will you ensure this board follows those laws going forward?
Haynes: The board serves the school on a volunteer basis. Since we have a small staff without a traditional central office to provide oversight and expertise, we have partnered with individuals and organizations who specialize in charter school services. In addition, we have a long-standing relationship with [national charter school network] Team CFA for guidance on best practices. Our goal is to be in compliance with the laws regarding all meetings.
SMN: Past Chair Anna Eason said the plan is to increase test scores by 7 points a year for the next five years. Do you think that is attainable? How?
Haynes: Becoming a high-performing school is the first theme listed in our strategic plan. A 7-point increase is a goal the board feels is attainable and the following has been implemented to reach that goal:
Aligning our curriculum with the state standards so students are taught adequately on the material they will be tested.
Lengthening the school day by 20 minutes to provide extra time for teachers to work with small groups of students that need extra support.
Using data from various sources to ensure students are learning throughout the school year (MAP, iReady, etc.).
Making sure teachers are provided adequate and consistent feedback regarding teaching approach; encouraging teachers to work collaboratively.
Building a culture of positive and varied experiences with learning: outdoor education, field work, classroom guests, focus on the core values.
SMN: What do you think the biggest misconception is about Shining Rock?
Haynes: Many do not realize that charter schools must adhere to the same tests and standards as traditional public schools. We are required to participate in the state's accountability program and administer end-of-grade tests. Our mission is to inspire learning through community, environment and values. Shining Rock Classical Academy offers a small community-school environment and a rigorous college-preparatory education to students in grades K–8. The school embraces a knowledge-centric curriculum, evidence-based instructional practices and experiential Field Work as the heart of its teaching and learning experience. Students will develop a strong foundation in critical thought and cultivate a lifelong love of learning. SRCA encourages local and global citizenship and we practice six core values: Integrity, Respect, Compassion, Responsibility, Wisdom and Leadership.
SMN: Shining Rock uses taxpayer money to educate children — per test scores — to a level far below the county's public schools, as well as slightly below the state average. If I were a parent trying to decide whether or not my child should go to Shining Rock, what would you tell me?
Haynes: Academically, our test scores fell as a direct result of gaps in the Core Knowledge model, areas where the state tested but Core Knowledge did not address adequately. While we still use Core Knowledge, we recognized the shortcomings and have worked diligently to align our curriculum with state standards so our children get deeper knowledge that also lines up with testing.