Archived News
Court bars decertification hearing for McCoy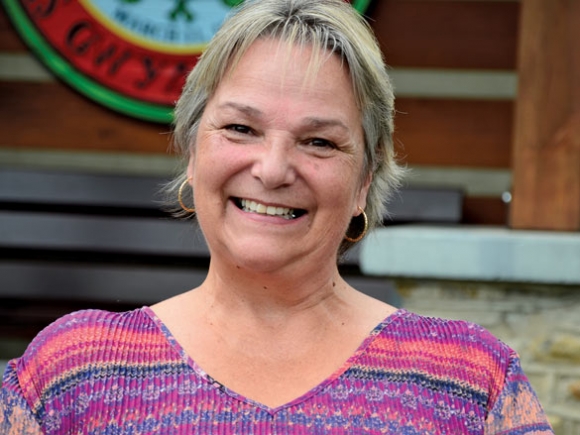 Teresa McCoy
In a divided opinion, the Cherokee Supreme Court decided that Teresa McCoy will not have to participate in a second hearing before the Eastern Band of Cherokee Indians Board of Elections to retain her place on the ballot.
The order, issued at 4:15 p.m. Friday, May 17, allowed a petition for a writ of prohibition McCoy's attorney James Kilbourne had filed 10, meaning that the election board is prohibited from holding the hearing on McCoy's potential decertification it had scheduled for May 21.
According to the order, the petition was allowed "on the ground that this Court has previously decided this same matter, and that, to allow a new hearing this close to the June 6, 2019, primary election brought under a similar statute (Cherokee Code 1616-4.1, governing decertification of a candidate) with respect to the same underlying legal issues based on the same underlying incident in a matter that this court has already decided, would frustrate the Court's order of April 29, 2019, violate fundamental fairness, and cause appellant to suffer irreparable harm."
The order was signed by Chief Justice Kirk Saunooke and Associate Justice Robert C. Hunter, with Associate Justice Brenda Pipestem voting against her colleagues to deny the petition. Pipestem will issue her reasons later, the order says.
The May 21 hearing, now cancelled, would have dealt with a May 2 protest of McCoy's certification entered by tribal member Robert Osley Saunooke. The protest dealt with the same series of events from 1996 that resulted in the election board's initial decision not to certify McCoy as a candidate. The Supreme Court overturned that decision following an April 29 hearing, ordering the board to certify McCoy.
Voting is already underway for the Primary Election, in which McCoy is one of five candidates for the office of principal chief. Absentee voting began May 1 and early voting began May 13, and will continue through May 27. Early voting is held weekdays 9 a.m. to 4 p.m. at the election board office in the Ginger Lynn Welch Complex, as well as on Saturday, May 25. Polls will be open 6 a.m. to 6 p.m. on Thursday, June 6, for Election Day. The General Election will be held Thursday, Sept. 5, with candidates taking office in October.