Archived Opinion
The friend everyone needs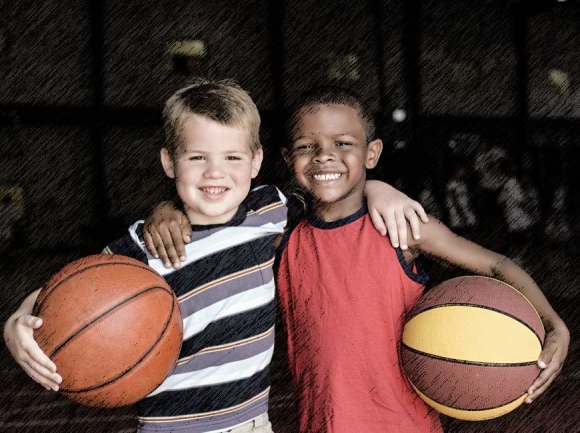 Let's be honest for a minute. Most of us lie to our friends on a fairly regular basis and are, in turn, lied to by them. Furthermore, that's the way we want it. It is an unwritten contact that we rely on to keep our friendships burnished to a nice sheen, as well as a way for us to continue to perpetuate certain kinds of delusions that make us feel more comfortable in various areas of our lives.
"Do you think Sheila will ever change?" your friend asks. "She seems to be on her best behavior lately. People can change, can't they?"
"Of course they can," you say. "People change all the time. We must not become cynical."
Secretly, you despise Sheila. She has a voice that reminds you of a cheese grater, she puts on a big show of sending her food back at upscale restaurants, and she hasn't seen a decent movie in years and years. Don't get her started on taxes.
But you tell your friend what he wants to hear because it is what he needs to hear, it's what he wants to believe, and it's pointless to push back against the tide of his need.
What you really want to say is, "Sheila is an obnoxious, arrogant, clueless, self-involved moron. No, wait, she's worse than that. She's a monster, and monsters don't change. Ever. And that braised quail that she sent back tonight was DELICIOUS! Furthermore, 'Moonlight' was a marvelous movie, unless you happen to be a soulless twit."
But you don't say that. What you say instead is, "Sheila is a child of God, like you and me, a genuine diamond in the rough. Don't you give up on her, mister!"
Some of this has to do with age. When we are younger, we have the luxury of thrashing about in dramatic self-pity for quite some time. Plus, we have just the right amount of idealism and ego to believe that the overwhelming force of our love and charisma is such that people in our orbit will be transformed by it, bent to our will like a divining rod bends to water.
When we are older, we have less time for such nonsense. At this point, if we have achieved a certain level of wisdom that some poor souls never reach, we may seek the counsel of friends who will — shudder — tell us the truth about our lives. Someone who will give it to us straight about Sheila, about going in on that time share with a family member, about the hair transplant, the tummy tuck, the new convertible, and all the rest of it.
These friends are harder to come by, because telling friends things they don't want to hear is one lousy gig.
But wait. Let's be clear about one thing. There are plenty of people who will be more than willing to tell you terrible things about your life. When I was a high school junior, one day I woke up with a zit about the size of a marble in the crevice where my nose met my cheek. I carefully applied some "tinted skin cream," which served only to change the color of the marble-zit from red to beige. I fancied that people might not notice, a belief that was "popped" about 15 minutes after I got to school when my "friend," Scott, saw me and immediately remarked, "Good Lord, Chris, if I had a zit like THAT I think I would just stay home. Have a good day, I guess."
There are a lot of Scotts out there. Avoid them. They are not your friends. You need friends who will tell you unpleasant truths that you do not already know, or that you do know on some level but do not wish to confront. You need a friend who will tell you, and then confront it with you.
You need a friend like my friend, Bill. One night, many years ago when I was a bachelor, I was on the phone with Bill discussing various theories with him as to why a woman I was interested in was not showing much of a reciprocal interest, other than occasional, vaguely-worded, suggestions of potential get-togethers of some sort, once she had cleared a long, murky list of tasks from her calendar. Possibly. At some point. Later on. Perhaps.
I had developed quite an impressive assortment of reasons why this exciting new potential relationship had not yet gained any traction. Bill listened to all of these patiently.
"Well, what do you think?" I asked.
"Well," he said. "It looks to me like if she wanted to be there, she would be there. I think if she wanted to go out with you, she'd just go."
"Well, damn, Bill," I said.
"Yeah, I know," he said. "The next time you pick up the phone to call her, why don't you call me instead? We'll talk about guitars or something."
If you're lucky, you've got a friend like Bill. If you're really lucky, you'll never meet Sheila. If you do, you better call Bill right away.
(Chris Cox is a teacher and writer. This email address is being protected from spambots. You need JavaScript enabled to view it..)